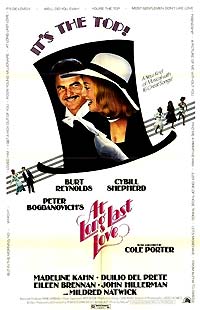 At Long Last Love (1975)
Director: Peter Bogdanovich
Studio/Distributor: 20th Century Fox/Copa del Oro
Budget: $6 million
Total Gross: $1.5 million
Writer/director Bogdanovich believed that he could successfully revive, recreate and pay homage to the look and feel of the great 30s dance-musicals (with Astaire and Rogers) with this musical romance, featuring 16 songs (by an uncensored Cole Porter). It was also notable as the first film since the "Golden Age of Hollywood" with live-recordings (not pre-recorded) of the musical numbers instead of using lip-synching. Although its tagline proclaimed: "IT'S THE TOP!", it was quickly regarded as one of the worst films ever made, and referred to as a major "debacle". Soundly trashed and criticized when released, the fiasco still boasted expensive production values and art-deco sets, great costumes, and beautiful cinematography by Laszlo Kovacs.
Its two main miscast stars, Burt Reynolds as bored playboy millionaire Michael Oliver Pritchard III and Cybill Shepherd as spoiled, icy-blonde indigent heiress/debutante Brooke Carter, were atrocious as singers/dancers (both slightly off-key and clumsy), and the dialogue was often stiltified. The trivial plot was typical of frothy musicals of the 30s -- three mismatched couples and their ensuing romantic entanglements and complications as they changed partners. Non-musically talented former beauty queen Cybill Shepherd was unwisely cast in one of the major roles, undoubtedly because she was Bogdanovich's lover at the time who had starred in another of his lesser disappointing films, Daisy Miller (1974) the year before. Supporting cast members, such as Madeline Kahn (as Broadway star Kitty O'Kelly), Eileen Brennan (as Brook's maid Elizabeth) and John Hillerman (as Michael's valet Rodney James) fared better with critics.
The film is largely non-existent for viewing, and has never been released on video/DVD to date, although bootleg recordings can be found. Bogdanovich's career began to decline (after early 70s acclaimed successes such as The Last Picture Show (1971), What's Up, Doc? (1972), and Paper Moon (1973), when he suffered three major flops in a row: Daisy Miller (1974), this film, and Nickelodeon (1976). When this film opened in the spring of 1975 at Radio City Music Hall (NYC) at Easter time, it was so soundly blasted that Bogdanovich wrote an open letter (full-page ad) in the trade magazine Hollywood Reporter to apologize. The film lost millions, soured the major studios on Bogdanovich (labeling him a megalomaniac), and the relationship between Shepherd and her Svengali-like director likewise ended by 1978.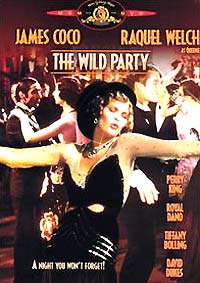 The Wild Party (1975)
Director: James Ivory
Studio/Distributor: American International Pictures (AIP)
Budget: ?
Domestic Gross: ?
The team of James Ivory and producer Ismail Merchant, renowned for their historical adaptations and visually-rich period films, used lyricist Walter Marks' screen adaptation of the 1926 Joseph Moncure March blank-verse narrative poem (about a Greenwich Village party) for this film's subject matter, set in a nostalgically-viewed but decadent 1920s Hollywood. However, the film had only a very limited release in the US, and suffered negative reactions due to its poor direction and script. It was evident from the film's changing tone and content that it had originally been slated as a noirish-type musical, but ultimately turned out to be a tragic drama (with music). Theatrical excising of 20 minutes for redistribution by AIP (the studio run by low-budget exploitation film producer Samuel Z. Arkoff) didn't contribute to the film's cohesion, only seeking to emphasize the sordid party at the film's conclusion.
The plot was very loosely inspired by the unfortunate scandal surrounding silent comedian Fatty Arbuckle, with James Coco in the role of rotund silent film star Jolly Grimm. He was self-financing a comeback film for himself after suffering a string of failures - directing and starring as a California friar in Brother Jasper. He planned the screening of the silent film for studio heads in his lavish mansion, at the dawn of the age of sound. All failed and degenerated for the desperate film actor when his jealousy, anger, abusiveness and drinking repelled his ex-showgirl mistress Queenie (Raquel Welch) away to another handsome heart-throb, Valentino-like actor Dale Sword (Perry King), and a wild orgiastic, hedonistic party (with a lesbian sex scene) culminated in the film's tragic and violent ending for Queenie and Sword. The film was narrated, in flashback, by scriptwriter Jimmy Morrison (David Dukes) from his hospital bed, after suffering a bullet shot neck wound from the 'wild party' the night before at Grimm's mansion.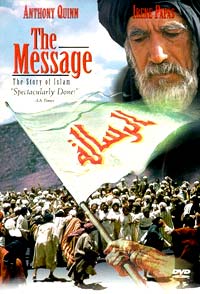 The Message (1976, 1977) (aka Mohammed, Messenger of God)
Director: Moustapha Akkad
Studio/Distributor: Filmco International Productions
Budget: $10 million
Domestic Grosses: $2 million
Worldwide Grosses: $15 million
Taglined as "The Story of Islam," this epic-length 178 minute dramatic biopic was the debut feature film of Islamic, Syrian-born producer/director Moustapha Akkad (who later produced John Carpenter's successful horror film Halloween (1978)). It starred Mexican-born actor Anthony Quinn (Abdallah Geith in the 198 minute Arabic version) - following his success in the desert epic Lawrence of Arabia (1962) -- as Mohammed's desert-dwelling warrior uncle Hamza. It was set in 7th century Mecca and documented the beginnings of Islam and the life and teachings of the prophet. The film's script - written by Irishman H.A.L. (Harry) Craig - took two years of research and writing before its readiness for filming, due in part to the restriction that Muslim authorities had to approve the finished screenplay before filming could commence.
Problems began almost immediately when it was unfoundly rumored that Peter O'Toole, and then American star Charlton Heston, would star in the lead role, causing two days of bloody riots in Karachi, Pakistan. This caused a stir because it was feared that the film would violate the strict Muslim belief (forbidden by Shari'a, Islamic holy law formed after Mohammed's death) that any representation of the Diety Allah or His Prophet Mohammed (and his immediate family including wives, daughters, and sons-in-law) could not be depicted on screen nor could his voice be heard. However, the politically-correct film represented him either off-screen, as the camera's point-of-view, or with occasional symbolic appearances (i.e., his camel-riding stick, his tent, and his holy camel). Nonetheless, endless protests, riots and death threats (by telephone) accompanied the film's production and making (totaling seven years).
In its troubled production history, the film was forced to move from Saudi Arabia to Morocco for filming, where Akkad promised that he would construct a $100 million film production studio, as well as recreate the city of Mecca (and a model of the town's sacred holy shrine, the Kaaba, at a cost of $400,000), and hire thousands of extras. [The film was originally backed for up to $60 million by Saudi monarch King Faisal, until he pulled out of the project while disallowing filming on location in Mecca and Medina. Later, Faisal denounced the infidel filmmakers in Morocco and caused the dismantlement of the whole film operation, resulting in relocation costs of more than $2 million.] Akkad was forced to move and find financial backing and sponsorship from terrorist-friendly Libyan leader Colonel Muammar al-Qaddafi. Ultimately, The Message was shot in two versions with different cast members, a Western version in English and a special Arabic version (entitled Al-Ris-Alah), adding to the costs.
The film faced a dilemma regarding its marketing for US audiences, for its emphasis on a non-Western religious leader who didn't even appear in the film. Eventually, it was decided to use the tagline: "In four decades only four... "The Robe" "The Ten Commandments" "Ben-Hur" and now... For the first time...the vast, spectacular drama that changed the world!" Difficulties with the film's title forced it to be changed to The Message for its world premiere in London in late July, 1976. Various religious groups called the film 'sacrilegious' and 'an insult to Islam' and it was banned from showings in much of the Arab world. Without all the surrounding controversies whirling about, the film was still viewed as a bland, compromising film that was overlong.
There was further controversy when the film was scheduled to premiere in the U.S. in Washington, DC, in March, 1977. The Hanafi Black Muslim extremist group led by Hamas Abdul Khaalis staged a heavily-armed siege against the local Jewish chapter of the B'nai B'rith (its national headquarters) under the mistaken belief (without having seen the film) that Anthony Quinn played Mohammed in the film. During the two-day crisis, they took nearly 150 people hostage, and threatened to blow up the building while demanding the film opening's cancellation. Future DC mayor Marion Barry was shot when the terrorists overran the District Building, and many others were injured. The hostage situation was eventually defused by the FBI and Muslim ambassadors, and the theater chain that had booked the film cancelled the showing. This disastrous opening unfortunately ruined US box-office for the controversial film, as various moviehouses were forced to cancel their showings due to political pressures and further fears of violence.
Ironically, in late 2005, Akkad died from injuries sustained during terrorist attacks in Jordan.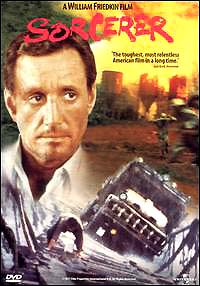 Sorcerer (1977)
Director: William Friedkin
Studio/Distributor: Paramount/Universal/Film Properties International N.V.
Budget: $22 million
Domestic Gross: $6 million
Worldwide Gross: $9 million
Producer/director Friedkin's gritty thriller film was a loose remake of Georges Arnaud's French novel and Henri-Georges Clouzot's classic film Le Salaire de la Peur (The Wages of Fear) (1953, Fr.) starring Yves Montand, and telling of the transport of a truck with explosive cargo. The title of the film was poorly-chosen and completely misleading, since it didn't convey what the film was about, leading most viewers to assume it was another attempt at portraying the world of the supernatural. It was severely criticized at the time, possibly as backlash to the young arrogant director's early successes with The French Connection (1971) and The Exorcist (1973), although it had remarkable on-location cinematography, an Oscar-nomination for Best Sound, an electronic score by Tangerine Dream, and a well-filmed tense plot. The film's unjust demise was another example of how young, egotistical auteur directors in the "New Hollywood" (also including Francis Ford Coppola and Michael Cimino, among others) were being accused of failing by demanding unlimited budgets (this film was originally budgeted at $2.5 million), and another illustration of how poor promotion and merchandising could cripple a film.
The expensive yet riveting adventure film with a pessimistic ending (in the same year as Star Wars (1977)) was shot in five countries (Dominican Republic, central Mexico, France (Paris), the US (New Jersey and New Mexico), and Jerusalem) and took almost two years to finish, causing it to be co-financed by two studios. It told the story of four men of different nationalities who were each introduced in the prologue: Latin American hit-man Nilo (Francisco Rabal), Palestinian Arab terrorist Kassem/"Martinez" (Amidou), wealthy but fraudulent Parisian investment banker Victor Manzon/"Serrano" (Bruno Cremer), and American small-time Irish mobster Jackie Scanlon/"Juan Dominguez" (Roy Scheider, but originally to be played by Steve McQueen), who all became desperate fugitives. They ended up in the small South (or Central) American town of Porvenir where three of them took alias names. [Note: the European distributor of Sorcerer deleted, without Friedkin's permission, the twenty-eight minute prologue from the original print, rendering the rest of the film difficult to understand.]
There, they were each offered $10,000 and legal citizenship for a dangerous assignment -- to drive a shipment of leaky and moldy cases of highly volatile and unstable nitroglycerin over about 200 miles of dangerous terrain to the oil field at Poza Rica that had been exploded by local anti-American guerrillas. The explosives were to be hauled on two old and decrepit trucks named "Sorcerer" and "Lazaro," and used to blow out the flaming oil-well fire. During the exciting and tense two-day journey filmed realistically, the group -- united together by their crimes -- was beset by dangerous mountain and jungle roads and suspension bridges (one barely hanging together with rope and timber over a torrential river), steep terrain, downed trees blocking passage, rain downpours, and deadly guerrilla attacks.