Emergence of a New Crop of Directors: Hollywood's New Wave
Hollywood could not always predict which films would do well - what worked in the past no longer was a sure thing in the present. However, it was clear that more emphasis had to be placed into the hands of the director (regarded as a creative and powerful auteur), who was functioning very independently of the weakened studio system.
The creative power of filmmaking was falling more and more into the hands of stars and their agents, as well as toward the new rising crop of Hollywood directors (in the 60s and 70s), including Sidney Lumet, Robert Altman, Peter Bogdanovich, Steven Spielberg, Brian De Palma, Woody Allen, Sydney Pollack, Irvin Kershner, John Landis, Sam Peckinpah, George Roy Hill, Arthur Penn, George Lucas, John Cassavetes, William Friedkin, and John Frankenheimer, some of whom had learned filmmaking in television (or were mentored in low-budget Roger Corman-produced films) and believed in the ideal of tense, low-budget, stark cinema.
A new crop of film-school-trained cinematographers (including Conrad Hall, Haskell Wexler, and William Fraker) also contributed their talents in the burgeoning era of film experimentation. British directors John Schlesinger, Lindsay Anderson, Stanley Kubrick, Ken Loach, John Boorman, and Ken Russell also elevated the level of film-making during this period.
John Frankenheimer:
Frankenheimer, who gained experience directing TV plays for Playhouse 90, started the decade with The Young Savages (1961), a film with Burt Lancaster about juvenile delinquency, and then his first critical hit The Birdman of Alcatraz (1962), about the ornithologist-inmate Robert Stroud (Burt Lancaster) sentenced to life imprisonment. [Lancaster would star in five of Frankenheimer's films in the 1960s.]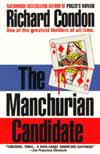 His most acclaimed film at the time was the chilling, political spy thriller/black comedy based on Richard Condon's novel The Manchurian Candidate (1962). It was a stark black-and-white film that starred Laurence Harvey as a Korean War hero/veteran ("the kindest, bravest, warmest, most wonderful human being I've ever known...") who was brain-washed by the Communists, and upon his return to the US was programmed to kill on command and attempt a political assassination. Angela Lansbury played his evil mother who goaded her son into assassination. Because of its controversial nature and its interpretation as paranoid speculation (before the actual political assassinations of the decade in 1963 and 1968), the film was a box-office failure. A year later, the film was withdrawn by Frank Sinatra due to its resemblances to the Kennedy assassination. It fared better after a critical re-appraisal and re-release in 1987-88. [It also featured Hollywood's first martial-arts fight between Henry Silva and Frank Sinatra.] His next film, Seven Days in May (1964) with a conspiracy theory theme and starring Burt Lancaster as an Army officer plotting a coup, was well-received as an exciting Cold War political thriller - screen-adapted by Rod Serling from TV's Twilight Zone series.
Frankenheimer also directed Rock Hudson in the medical/mystery thriller Seconds (1966) as a middle-aged, New York banker who fakes his own death. His drastic plastic surgery changed his identity forever - accentuated by James Wong Howe's disorienting photography. The film fared poorly at the box office, but eventually became a cult favorite. Another Frankenheimer film in the same year, the race-car drama Grand Prix (1966), featured Monte Carlo as the backdrop for the famous cross-continent competition between drivers Yves Montand and James Garner, among others.
Arthur Penn: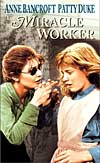 Arthur Penn, who also had experience in television, made his first major film - The Miracle Worker (1962), a stirring emotional drama of a young, untamed blind deaf-mute Helen Keller (young Patty Duke) and her strong-willed, dedicated teacher Annie Sullivan (Anne Bancroft), with Oscar-winning portrayals by the actresses who were reprising their acclaimed Broadway performances. Penn went on to direct the artsy and New Wavish Mickey One (1965) with Warren Beatty, and then his greatest masterpiece, Bonnie and Clyde (1967).
His next film was one of the most whimsical of the late 60s films that symbolized the anti-war, counter-cultural movement. It was Alice's Restaurant (1969) - based on folk-singer/writer Arlo Guthrie's 20-minute 'talking song' The Alice Restaurant Massacree from his album, a brilliantly-recreated sequence, about a $50 littering ticket that caused the rejection of a hippie's induction into the Army. This was followed by Penn's revisionist western Little Big Man (1970) with Dustin Hoffman as the only white survivor of Custer's Last Stand at Little Big Horn.
A Wave of Other New Directors: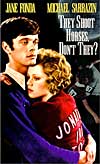 Woody Allen, a screenwriter and stand-up comic, had his directorial debut at the end of the decade with Take the Money and Run (1969), a crime documentary spoof. British film-maker John Boorman's second film (and his first US production) was the hard-edged, artsy thriller Point Blank (1967) with Lee Marvin as a revenge-seeking gangster. And Sydney Pollack's breakthrough early film (with a Best Director Oscar nomination), about the competitive Depression-era dance marathons, was the tragic drama They Shoot Horses, Don't They? (1969) with Jane Fonda, Michael Sarrazin, and Gig Young (as the jaded Master of Ceremonies).
George Roy Hill had already directed the comedy The World of Henry Orient (1964) with Peter Sellers, and the adaptation of James Michener's Hawaii (1966) and Thoroughly Modern Millie (1967) - both with Julie Andrews, before his immensely popular buddy western Butch Cassidy and the Sundance Kid (1969) with Paul Newman and Robert Redford. Director Peter Bogdanovich's first film as director, the suspenseful Targets (1968), also served as a tribute to one of its stars, aging horror legend Boris Karloff (in his last memorable film). In the 60s, William Friedkin directed TV shows including an episode of the "The Alfred Hitchcock Hour" (1962), before turning to feature films, when he directed the comedy duo Sonny and Cher in their sole feature film, Good Times (1967); he also directed The Night They Raided Minsky's (1968), and The Boys in the Band (1970) before striking gold with The French Connection (1971).
One of Sidney Lumet's earliest films, the courtroom drama 12 Angry Men (1957), was followed by other milestones in the 60s, including Long Day's Journey Into Night (1962), one of the best versions of Eugene O'Neill's play with Katharine Hepburn, The Pawnbroker (1964), the Cold War thriller Fail-Safe (1964), and The Group (1966) with Candice Bergen. Although Robert Altman found his stride as a director in the 70s, he had directed many episodes of the hit TV show Bonanza, and the feature film That Cold Day in the Park (1969). Sam Peckinpah had already directed the classic Ride the High Country (1962) with Randolph Scott and Joel McCrea, and Major Dundee (1965) with Charlton Heston before his ground-breaking western The Wild Bunch (1969) at the close of the decade.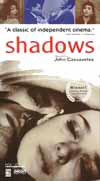 Independent Film-makers:
The individualist "underground" movement began almost immediately in the decade with actor John Cassavetes' first film, the experimental, psychological thriller Shadows (1960) with Rock Hudson - an improvisatory, independent work filmed with a 16 mm camera. Outside the industry system, the technically rough film was a milestone in the development of independent American films, winning the Critics Award in the 1960 Venice Film Festival.
After starring in a few films to pay the bills (e.g., The Killers (1964), Robert Aldrich's The Dirty Dozen (1967), and Rosemary's Baby (1968)), writer/director Cassavetes also financed another independent cinema verite film Faces (1968), a study of infidelity in which he cast his wife Gena Rowlands as one of the lead characters, a high-class call-girl who was involved with a middle-aged married man - and all of the resultant, tragic repercussions. It was the first independently-made and distributed American film to reach mainstream audiences. At the end of the decade, Cassavetes served as director, writer, and actor in another improvisational work, Husbands (1970). Many have interpreted Cassavetes' films as marking the start of the "New Hollywood."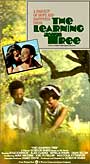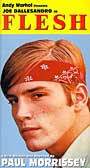 And cinema verite producer/director Andy Warhol also made radically different, non-traditional, avante-garde films, including his controversial blue movies: Blow-Job (1964), Flesh (1968) - a film about an East Village bi-sexual hustler (Joe Dallesandro), Blue Movie (1969) (originally titled F--k) - a leisurely-paced 90 minute film of a love-making session between a couple (Viva and Louis Waldon) in their Manhattan apartment, and Trash (1970).
Director-writer-producer-composer and photographer Gordon Parks became the first African-American director to be financed by a major Hollywood studio for a feature film - The Learning Tree (1969). Parks' second feature would be the successful, urban and action-oriented, angry-toned Shaft (1971) with an Isaac Hayes score. It was the first commercially-successful film about a black private detective (Richard Roundtree), and the first in a series of so-called 'blaxploitation' films in the next decade.
Domestic Stars Compete with International Stars: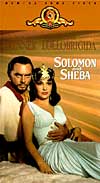 Foreign films were becoming more popular in the 1960s, increasing in influence and popularity and becoming commercially competitive with Hollywood products. International stars (France's Brigitte Bardot, Italy's Sophia Loren and Gina Lollobrigida, and Britain's Sean Connery and Richard Burton) competed against American stars.
The biggest American stars of the 60s included Elizabeth Taylor, Doris Day, Cary Grant, Debbie Reynolds, Tony Curtis, Dean Martin, Jerry Lewis, Sandra Dee (the last major star under an exclusive contract with a studio), Frank Sinatra, Lee Marvin, John Wayne, William Holden, Rock Hudson, Sidney Poitier (the first black film superstar), Paul Newman, Julie Andrews, Jack Lemmon, Elvis Presley, Burt Lancaster, Dustin Hoffman, Clint Eastwood (who first appeared in the mid-60s TV series Rawhide), Barbra Streisand, Shirley MacLaine, Ann-Margret, Katharine Hepburn, and Steve McQueen.
The Passing of Major Stars: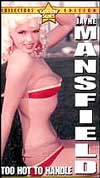 This was the decade that various stars and film-makers died, often unexpectedly:
pioneering film-maker of epic spectacles, Cecil B. DeMille, died in January 1959, at the age of 77 years
36 year-old Marilyn Monroe perished in Los Angeles in 1962 due to an alleged drug overdose, during the filming of the unfinished Something's Got To Give
34 year-old late 50s-60s, B-movie platinum blonde bombshell Jayne Mansfield (with dimensions 40-21-36), the star of such films as Single Room Furnished (1968) - her last film, A Guide for the Married Man (1967), the UK's Too Hot To Handle (1961), Kiss Them For Me (1957) with Cary Grant, and Will Success Spoil Rock Hunter? (1957) (a role she had played in the original 1956 stage production on Broadway), died on June 29, 1967 in an early morning gruesome car crash near New Orleans, LA on US Highway 90 [In the car were her three young children, including future TV star Mariska, who all survived the crash. Mansfield was not decapitated, as often rumored.]
67 year-old Spencer Tracy died in June of 1967, shortly following the making of Guess Who's Coming to Dinner (1967) - his last pairing with Katharine Hepburn
47 year-old Judy Garland tragically died in 1969 in London due to a drug overdose of sleeping pills
director Roman Polanski's pregnant wife, actress Sharon Tate, was murdered by the Charles Manson "family" on August 9, 1969
Cary Grant's career also ended following the making of his last film as an actor Walk Don't Run (1966) - he died 20 years later while on a lecture circuit in Iowa.
James Bond Films Inaugurated:

The decade inaugurated the first of the popular James Bond film-extravaganzas made in Britain, Terence Young's cheaply-made Dr. No (1962) and its hip star, Scottish actor Sean Connery as the Ian Fleming character James Bond (after an appearance in Disney's Irish fantasy Darby O'Gill and the Little People (1959), although David Niven and not Connery was the studio's first choice). [Connery's last Bond film was Diamonds Are Forever (1971) with one triumphant return in the unofficial Bond film twelve years later, Never Say Never Again (1983). Connery officially played agent 007 in six films.] The spoof Casino Royale (1967) starred David Niven as the intrepid agent.
The highly-profitable series stimulated the production of other exaggerated and more outlandish secret agent/spy adventure dramas. The Bond film hallmarks were obvious - the charming English gentleman spy Agent 007, great theme music and stylistic credits, high-tech gadgetry and spying, tongue-in-cheek humor, sexy women, exotic locales, and the mortal struggle against fiendish, diabolical, would-be world-rulers. See details in James Bond Girls section.
The six James Bond films for the decade, all starring Sean Connery (except one), included some of the most popular ever made - See Greatest Film Series Franchises: James Bond Films (illustrated):
James Bond Imitators:
To capitalize on the success of the James Bond films, numerous imitators and take-offs emerged:
Following his success, Caine also branched out and starred as a womanizer in the Best Picture-nominated Alfie (1966), for which he was given an Academy Award acting nomination.

Film History of the 1960s
Part 1, Part 2, Part 3, Part 4, Part 5, Part 6
---



---