The First Decade of the New Millennium: Change and Innovation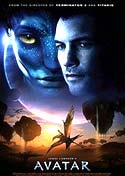 Although technically, the new millennium dawned on January 1st 2001, the new decade of films (and film history) began on January 1, 2000. It began with trumped fears over Y2K and major terrorists attacks on 9/11/2001, was marked at its midpoint with the devastating natural disasters of the Asian tsunami of 2004 and of Hurricane Katrina in 2005, and ended with the financial meltdown of the economy (the second crash and recession of the decade). The end of the decade was punctuated by James Cameron's revolutionary and major blockbuster film Avatar (2009), the highest grossing (domestic) film of 2009 - and of the decade. [It became only the fifth film in movie history to exceed $1 billion in worldwide grosses, and did so in less than 3 weeks.] The film soon surpassed the highest-grossing (worldwide) film of all-time - Cameron's own Titanic (1997).

The decade was overwhelmed by the ascendancy of Google, Amazon, YouTube, the blogosphere, Craigslist, new media and social networking sites (MySpace, Facebook, Twitter, etc), reality TV (capped by Survivor and American Idol), the popular game show Who Wants to Be a Millionaire, Netflix, and 24/7 cable news shows - all competing for audiences or market share.
New tech products included ubiquitous laptops (smaller and smaller), the iPod, Skype, Hulu, eBooks, Blackberrys and smart phones. Television moved from analog to digital broadcasting - and new flat-screens replaced bulky cathode-ray tubes, video rental stores converted to DVDs, and dial-up connections became broadband. Answering machines, real Rolodexs, reservations by phone, heavy phonebooks and cellphones, lickable stamps, VHS tapes (and players) and insertable floppy disks all went by the wayside.

Although the first TiVo digital video recorder (DVR) shipped in early 1999, it wasn't until the decade of the 2000s, after further technological improvements, that it became a commonplace media appliance for recording TV programs - allowing for 'time-shifting' of viewing, and for fast-forwarding through commercials. However, the majority of DVRs now in use were being installed in cable or satellite set-top boxes, threatening to make stand-alone TiVo machines also obsolete. Sensationalized celebrity deaths were a new phenomenon -- surrounding the demise of Anna Nicole Smith, Michael Jackson, and Farrah Fawcett - among others.
Happenings in Entertainment:
Some of the historic events related to the world of entertainment happened in these explosive, fast-moving ten years:
2000: The last original "Peanuts" comic strip appeared in newspapers one day after its creator Charles M. Schulz died of colon cancer. The popular comic strip debuted 50 years earlier.
2000: File-sharing site Napster was sued, for illegally distributing songs.
2000: Pop singer Madonna married film director Guy Ritchie in Scotland.
2001: Apple announced iTunes at the Macworld Expo in San Francisco, for organizing and playing digital music and videos, and the first iPod was released.
2001: DVD sales revenues first exceeded VHS videotape sales revenues.
2001: The dot.com tech bubble burst.
2001: director Pitof's dark 19th century crime fantasy Vidocq (2001) was the world's first-completed theatrical feature film shot entirely on Hi-Def digital video. This first full-length, all-digital film was shot using a Sony HD-CAM 24P1 (1080p, 24fps) high-definition digital camera, producing astonishing visuals. It was released a year before George Lucas' and Hollywood's first big-budget all-digital production of Star Wars - Episode II: Attack of the Clones (2002).
2002: The much anticipated online movies-on-demand venture formed by five major Hollywood studios (Sony Pictures Entertainment, Universal Studios, Paramount Pictures, Metro-Goldwyn-Mayer and Warner Bros.) was launched with the establishment of MovieLink. This marked the first time a large supply of recent, popular films were available legally on the Internet via a broadband connection.
2002: Controversial white rapper Eminem entered the mainstream with the release of his movie 8 Mile (2002). It was the first film with an Oscar-winning rap/hip-hop song ("Lose Yourself").
2003: Social networking website MySpace began.
2003: Tabloids were addicted to the 'supercouple' of Ben Affleck and Jennifer Lopez, dubbed by the name-blend "Bennifer" (a combination of Ben Affleck and Jennifer Lopez), who appeared together in Gigli (2003).
2003: By mid-March, DVD rentals first topped those of VHS videotape rental revenues.
2003: Hollywood action film star Arnold Schwarzenegger was elected the 38th governor of California.
2004: Facebook launched.
2005: The first YouTube video was uploaded to YouTube.com in late spring, but the site didn't officially launch until November 2005. The popular video-sharing website offered visitors user-generated video content alongside (often unauthorized) short clips from copyrighted movies, television shows and music videos. The site soon became the most prominent and popular participatory site for uploading, viewing, and sharing self-produced video clips. More and more, consumers were viewing ad-subsidized streaming video content from legal (and illegal) online sources and new-media revenue streams.
2005: The action sequel Charlie's Angels: Full Throttle (2003), the first Sony Pictures film, was also the first feature film to be released on Blu-Ray Disc, a next generation, high-definition optical disc format. The popularity of the new DVD format (and the start of a new optical disc format called Blu-Ray) completely doomed the once-ubiquitous VHS videotape cassette format. In early 2006, the last major Hollywood motion picture to be released in VHS videotape cassette format was David Cronenberg's crime-thriller A History of Violence (2005).
2005: The trend of developing a name-blend for a celebrity super-couple continued with the prominent media and tabloid obsession over Brad Pitt and Angelina Jolie, dubbed "Brangelina." Their secret real-life pairing was rumored when they co-starred together in the action film Mr. & Mrs. Smith (2005), leading afterwards to Pitt's separation and divorce from Jennifer Aniston in 2005 after five years of marriage.
2006: The social networking and blogging site Twitter was founded and debuted.
2007: Netflix became the first subscription service to offer ad-free, legal video streaming of movies directly onto one's computer screen. It also teamed up with consumer electronic companies to provide a range of devices that could instantly download films or TV shows (many from the largest networks like ABC, NBC and CBS) directly to Netflix members' television sets. Other pay-movie sites using a similar model include Blockbuster, iTunes, CinemaNow.com, iReel.com, Movieflix.com, and Amazon.com.
2007: The first broadband movie ever distributed by a major studio was Paramount's prankster sequel Jackass 2.5 (2007), marking a new age of online-first movie distribution.
2007: The film magazine Premiere, which first began publishing in the US in the pre-Internet world of 1987, issued its final print publication with its April 2007 issue.
2007-2008: The Writer's Guild of America (WGA) went on strike in early November after a stalemate in negotiations occurred with the Alliance of Motion Picture and Television Producers (AMPTP). Issues included increased compensation for the film and TV writers for DVD residuals and compensation for "new media" distribution (content distributed through emerging digital technologies, such as the Internet, including downloads, streaming, smart phones, and video on demand, etc.). When the 3-month strike ended in mid-February 2008, it was estimated that it resulted in a total loss of $2.5 billion show-business.
2008: A backlot fire at Universal Studios destroyed several icons from movies, such as Courthouse Square, the clock tower from Back to the Future, and the King Kong exhibit on the studio tour.
2008: The video website Hulu launched.
2009: For the first time since 2002, domestic movie ticket sales surpassed revenue from the purchase of DVDs. The recessionary economy and the current transitionary stage from DVDs to Blue-Ray and to video-on-demand digital downloads through Internet-enabled televisions, were partially accountable for the reversal.
Writer/director Jason Reitman's Up in the Air (2009) was an insightful quasi-comedy, perfectly reflecting its time of economic distress at the end of the decade, about a single, corporate down-sizing hit-man (George Clooney) happily in the business of career-transition - traveling around the country and firing employees, until the threat of video-conferenced, technological firings imperiled his own job.
The After-Effects of 9/11 and the Iraq War on Film:
As often happens, war (or politically-oriented or anti-war) films with ties to current 'headline' events go into a period of declining popularity, especially when the country is actually fighting a long and drawn-out war. The 'Second' Gulf War (Operation Iraqi Freedom) was soon the source of Hollywood interpretations, but it appeared that American audiences did not want realistic war dramas -- war was the ultimate 'reality TV' -- during actual wartime.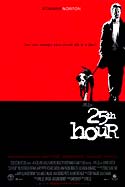 Warner Bros.' terrorist-themed action film Collateral Damage (2002), starring Arnold Schwarzenegger, originally due to be released on October 5, 2001, was postponed until early February 2002, due to the terrorist attacks on the twin towers of the World Trade Center on 9/11/01. At the same time, Ridley Scott's intense combat film Black Hawk Down (2001), released only a few months after 9/11, captured the visceral tension of a disastrous helicopter mission in Somalia in 1993. Spike Lee's 25th Hour (2002) was a post 9/11 examination of racial hatred, fears and prejudice, portrayed in the character of convicted NY drug dealer Monty Brogan (Edward Norton) who was facing seven years in prison. Its most memorable scene was a scathing diatribe of ethnic/socio-economic archetypal slurs delivered before a mirror. The first 9/11 related feature film from Hollywood, on the 5th year anniversary, was Paul Greengrass' and Universal's real-time drama United 93 (2006). Another 9/11 related film was Paramount's and Oliver Stone's World Trade Center (2006) that opened in late summer, and told the story of two Port Authority cops (Nicolas Cage and Michael Pena) who were among the last rescue workers to be pulled from the rubble.
The innovative documentary film Voices of Iraq (2004) was made by distributing 150 inexpensive, lightweight, digital video-cameras to the people throughout Iraq - the film's subjects and participants. Over 400 hours of film footage was edited down to less than 80 minutes, and although presumably unbiased, it presented a fairly positive view of the US.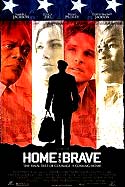 Filmgoers were mostly reluctant to attend films that dealt with the realities of the unpopular war (and mentioned the word "Iraq" or "war" in ad campaigns), and film studios shied away from making war films for much of the decade. However, there were some exceptions. Director Irwin Winkler's R-rated war drama Home of the Brave (2006) told about four American soldiers (Samuel L. Jackson, Jessica Biel, Brian Presley, and 50 Cent) on their last mission in Iraq when they were ambushed. Subsequently, they suffered both physical and emotional trauma upon readjustment to civilian life in Spokane, Washington. It was the first major Hollywood feature film to depict returning soldiers from the war in Iraq. Made on a budget of $12 million, the film was a serious flop, earning only about $500,000 (worldwide), and only $52,000 domestically. It recouped some of its losses from sale of DVDs, at $4.7 million.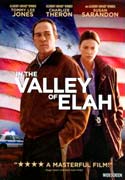 There were lots of other Iraq War-related box-office casualties, especially in 2007: Paul Haggis' In the Valley of Elah (2007) reflected the confusions and atrocities of war in its story of a retired Vietnam vet (Tommy Lee Jones) searching for his missing, returned Iraqi War soldiering son near his Army base in New Mexico, where the Iraq War was only a backdrop. Michael Winterbottom's sad A Mighty Heart (2007) told of the kidnapping-disappearance of journalist Daniel Pearl in Pakistan in 2002 and his truth-seeking wife Mariane's (Angelina Jolie) heroic search for him. South African director Gavin Hood's coldly observant war on terror drama Rendition (2007) starred Reese Witherspoon as a determined, pregnant American wife whose Egyptian-born, chemical engineer/husband - falsely-accused of being a terrorist suspect - was detained and tortured in a secret detention facility in Northern Africa.
Star-studded flop Lions for Lambs (2007), directed by Robert Redford, was an impassioned exploration of US wars in the Middle East from three different angles (two soldiers in Afghanistan, a Republican senator (Cruise) and an opposing TV journalist (Streep), and a West Coast history professor (Redford) challenging one of his promising students). Brian DePalma's fictional anti-war documentary Redacted (2007), with the tagline: "Truth is the first casualty of war," was a fictional story based on real events in Iraq (including the 2006 rape/murder of an Iraqi teen girl by two US soldiers) -- it was a daring recreation of videos/blogs made by soldiers serving in Iraq, to bring the 'redacted' (edited or altered) sensitive and confidential information into the open. And writer and first-time director James Strouse's understated Grace is Gone (2007) told about a grieving Minnesota father (John Cusack) who took a road trip with his two young 12 and 8 year-old daughters to a fictional Florida theme park (Enchanted Gardens) where he struggled in the catharctic ending to tell them that their soldiering mother Grace had been killed in Iraq.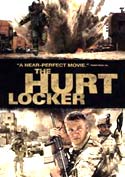 Kimberly Peirce's raw Stop-Loss (2008) explored the human consequences (post-traumatic stress disorders, or soldiers going AWOL) of the questionable military policy dubbed 'stop-loss' which allowed the US government to involuntarily extend a soldier's enlistment contract for duty in Iraq. The realistic terrors of the Iraq War for a squad of bomb defusers were dealt with in Best Director-winning Kathryn Bigelow's tense war thriller The Hurt Locker (2009), the Best Picture of its year.
The entire series of Final Destination horror films throughout the decade (2000, 2003, 2006, and 2009) specialized in the various horrible ways in which people die - sometimes freakishly accidental (Rube Goldberg-like) and very complex. The plane crash disaster in the first installment was eerily prescient of the upcoming 9/11/01 tragedy. The continuing haunting anticipation and fear produced by the unpredictable nature of terrorist attacks in future years may have caused fans of the series to find entertainment-value in the theatre, where the terrors could be walked away from.
By mid-decade, the proliferation of low-budget horror films with grisly torture as their main theme, e.g., Hostel (2005), Wolf Creek (2005), The Devil's Rejects (2005), Saw I (2004) and Saw II (2005) were reflective of the wartime era's main concerns (the global war on terror, waterboarding, torture in Iraq's Abu Ghraib prison and Guantanamo, etc.).

Film History of the 2000s
Part 1, Part 2, Part 3, Part 4, Part 5, Part 6
---



---