The Decade of Money, Mega-Spending and Special Effects:
In the 1990s for the most part, cinema attendance was up - mostly at multi-screen cineplex complexes throughout the country. Although the average film budget was almost $53 million by 1998, many films cost over $100 million to produce, and some of the most expensive blockbusters were even more. In the early 1990s, box-office revenues had dipped considerably, due in part to the American economic recession of 1991, but then picked up again by 1993 and continued to increase. The average ticket price for a film varied from about $4.25 at the start of the decade to around $5 by the close of the decade. As indoor multiplexes multiplied from almost 23,000 in 1990 to 35,600 in the year 2000, the number of drive-ins continued to decline (from 910 in 1990 to 667 in 2000).
There still existed an imbalanced emphasis on the opening weekend, with incessant reports of weekly box-office returns, and puffed-up reviews and critics' ratings. The belief was sustained that expensive, high-budget films with expensive special effects (including shoot 'em-ups, stereotypical chase scenes, and graphic orchestrated violence) meant quality. However, the independently-distributed film movement was also proving that it could compete (both commercially and critically) with Hollywood's costly output.
Pressures on conventional studio executives to make ends meet and deliver big hit movies increased during the decade. Higher costs for film/celebrity star salaries and agency fees, spiraling production costs, promotional campaigns, expensive price tags for new high-tech and digital special-effects and CGI (computer generated images), costly market research and testing (to develop risk-averse, formulaic, stale, and over-produced films), scripts created by committee, threats of actor and writer strikes, and big-budget marketing contributed to the inflated, excessive spending (for inferior products) in the Hollywood film industry. True character development, interesting characters, credible plots, and intelligent story-telling often suffered in the process.
High-Cost Demanding Stars:
In the mid-1990s, perks and the excessive demands of mega-stars sometimes reached epidemic proportions for many of the highest-paid stars (including Arnold Schwarzenegger, Tom Cruise, Sylvester Stallone, Mel Gibson, Eddie Murphy, Kevin Costner, Harrison Ford, Robin Williams, Jim Carrey, Demi Moore, Julia Roberts, and others). They often demanded script approval prior to filming, directorial and other casting choices, approval of the use of images for publicity, restrictions on film scheduling, studio-paid personal and entourage jet travel, various 'extras' (such as a personal gym and trainer/nutritionist, limo service), their choice of the positioning of credits (for example, above the title and in relation to other stars), the inclusion of nudity and other 'body-related' clauses, and final-cut approval. For example, at one time, Jack Nicholson wouldn't agree to filming during LA Lakers' basketball home games, and Harrison Ford, Kevin Costner and Tom Cruise would have the studios pay for their private jets.

To promote her film Ghost (1990), Demi Moore (who earned the nickname Gimme Moore) traveled with a bodyguard, masseuse, hair stylist, cosmetician, fashion consultant, and an assistant (who had an assistant). Reportedly, she ordered studio chiefs to charter two planes for her and her entourage while promoting both of her flop movies Striptease (1996) and G.I. Jane (1997). Her support staff for the freely-adapted $50 million film The Scarlet Letter (1995) was no different, while the movie bombed and earned only a small fraction of its budget. And Julia Roberts (with a $10 million salary) ordered the studio to have a jet ready in London to fly from Pinewood Studios back to the US for the weekend during the making of Mary Reilly (1996), at a cost of more than $41,000 per month--for approximately three months. It became clear that once stars were earning multi-million dollar salaries, a director and a studio could easily lose control of the film, especially when the demanding star was also one of the film's producers. Ironically, however, a highly-paid star in a big-budget film didn't guarantee a film's success.
The Digital Age and Home Viewing:
The VCR was still a popular appliance in most households (about three quarters of them in 1991) and rentals and purchase of videotapes were big business - much larger than sales of movie theater tickets. Rather than attending special film screenings, members of the Academy of Motion Pictures viewed Oscar-nominated films on videotape, beginning in 1994. The signs of the burgeoning of the digital age portended revolutionary change. In 1990, Kodak introduced the Photo CD player. And in 1992, the Second Edition of the 20-volume Oxford English Dictionary, was also made available on CD-ROM. By 1992, broadcast TV was beginning to lose large numbers of viewers to cable-only channels.
The first public HDTV broadcast in the United States occurred in 1996. HDTV resulted in higher resolution (an increase in the number of horizontal lines on a video screen), and improved the sharpness and detail of the image. Now, feature films projected at home on HDTV screens with theater-quality audio were closer to the moviegoing experience found in commercial theaters.

By 1997, the first DVDs (digital video discs) had emerged in stores, featuring sharper resolution pictures, better quality and durability than videotape, interactive extras, and more secure copy-protection. In just a few years, sales of DVD players and the shiny discs proliferated and would surpass the sale of VCRs and videotapes.
And with the digital revolution, some pioneering film-makers were experimenting with making digital-video (DV) films, pushing digital imagery and special effects, or projecting films digitally. A number of films also used special-effects CGI in more subtle, innovative ways:
Warren Beatty's Dick Tracy (1990) was the first 35 mm feature film with a digital soundtrack


Wolfgang Petersen's In the Line of Fire (1993) included retouched footage of political crowd scenes


Jurassic Park (1993) was the first film with DTS sound; other DTS films included Best Picture-winning Braveheart (1995), Best Sound-winning Apollo 13 (1995), Twister (1996), Independence Day (1996), the Star Wars Trilogy 1997 re-release, Batman and Robin (1997), and Con Air (1997)


Forrest Gump (1994) used digital photo trickery to insert a person into historical footage, to erase the legs of amputee Gary Sinese, and to enhance the ping-pong game


Heavenly Creatures (1994) enhanced its fantasy sequences (visions of the "4th World" called Borovnia - a "heaven without Christians" inhabited by clay people) with CGI


Lars von Trier, founder of the Dogme 95 movement, directed the distinctive Breaking the Waves (1996) and showed how digital-video (and its hand-held cinema verite look) could be viable for dramatic feature films


The English Patient (1996) was the first Oscar-winning American film with a digitally edited soundtrack - two of its nine awards were for Best Film Editing and Best Sound


George Lucas' Star Wars Episode I: The Phantom Menace (1999) included characters that were entirely digitally rendered, such as Jar Jar Binks


Established directors experimented with Denmark director Lars von Trier's Dogme 95 fresh and improvisational approach to film-making, with groundbreaking techniques using digital video, including: Spike Lee's Bamboozled (2000), Barbet Schroeder's Our Lady of the Assassins (2000), Mike Figgis' Timecode (2000) and Hotel (2001), Eric Rohmer's The Lady and the Duke (2001), Richard Linklater's Waking Life (2001), Rebecca Miller's Personal Velocity: Three Portraits (2001), Steven Soderbergh's Full Frontal (2002), and Gary Winick's Tadpole (2002)


Lucas' second Star Wars pre-quel: Attack of the Clones (2002) was the first major Hollywood motion picture to be filmed entirely with digital video (at 24 fps)
One of the emerging trends of the late 80s and 90s was that although about the same number of pictures were produced as in the "Golden Age of Hollywood" (about 450-500 in a year), many of the films that were produced (some estimates say 40%) went directly to video (laserdisc or DVD) or cable with no cinematic theatrical release at all. And the window of time between a film's theatrical opening and availability for cable TV or home viewing shrunk. The proliferation of films helped to assuage the tremendous appetite for new products demanded by cable stations, video rental stores, the local megaplexes, digital satellite services, foreign markets, and the Internet. In the early 90s, the World Wide Web was born, and home computers were becoming the hot new technology - with vast repercussions for the film industry. [One of the decade's many films about malevolent computers was The Net (1995) with Sandra Bullock.]
Consumers modified their movie-watching practices again when the online DVD movie rental service Netflix began offering its website subscribers postal shipping of rented DVDs in 1998. Inevitably, Netflix experienced market-share competition from Blockbuster, Hollywood Video, and Wal-Mart (and more recently from cheap $1 DVD-rental kiosks or automated vending machines in grocery and discount stores).
1999 was the debut year of the popular TiVo device, a personal digital video recorder (PVR or DVR) — also dubbed a hard-disc recorder (HDR). TiVo had the capability of recording broadcast movies and episodes of favorite programs, quickly skipping past the commercials, and even pausing and rewinding live TV. Within a few years, a broadband-connected TiVo DVR offered a vast library of video-on-demand choices from many online entertainment partners.
And then in just a few years, MovieLink, the much-anticipated online movies-on-demand venture was formed and then launched in 2002 by five of the top six major Hollywood studios (Sony Pictures Entertainment, Universal Studios, Paramount Pictures, Metro-Goldwyn-Mayer and Warner Bros). This marked the first time a large supply of recent, popular films were available legally on the Internet, for rent or purchase.
Groundbreaking Internet Film-Marketing: Case Study - The Blair Witch Project

Foretelling new methods of Internet-based marketing, Eduardo Sanchez and Daniel Myrick's roughly-made, offbeat independent film The Blair Witch Project (1999) (from small-time distributor Artisan Films) was a quasi-documentary about an October 1994 horrifying camping trip and investigation of a local legend that was experienced by no-name actors: three vanished Montgomery College student film-makers (Heather, Josh, and Mike) in Maryland's Black Hill Forest (near Burkittsville).
The cult film reaped a greater audience (and box-office receipts) from Internet exposure and astute promotion and marketing. The 'Blair Witch' website, a popular destination for web surfers (with millions of hits), created tremendous advance buzz (is it real?) for this low-budget film that was directed by a group of students from the University of Central Florida in 8 days. It was innovatively shot on 16mm B/W and color digital video, and basically looked like a home-made film with unknown actors and poor production values. Surprisingly, it easily became the most profitable film (percentage-wise) of all time, grossing $140.5 million (domestic) and $249 million (worldwide), but budgeted at only about $60,000 [a tremendous profit-ratio!]. Remarkably, it had no stars, no large marketing budget, no state-of-the-art special effects, and no creatures/monsters. Many believed that the story was true, rather than the ingenious marketing hoax that it was.
Changes in The Major Studios:
1990:
Warner Communications and Time Inc. merged to form Time/Warner, the largest communications merger to date, at a cost of $14 billion.
Late 1990:
Japanese corporation Matsushita Industrial, Inc. acquired the entertainment conglomerate MCA/Universal for $6.1 billion.
1991:
MGM Studios struggled under its new chief Alan Ladd, Jr. (until replaced by Frank Mancuso in 1993).
Brandon Tartikoff chaired Paramount (until replaced by Sherry Lansing in 1992).
1994:
Viacom bought Paramount Pictures after a bidding war with USA Networks/QVC.
Disney became the first studio to gross $1 billion at the box office.
Showtime Networks and Castle Rock Entertainment entered into a multi-year, 50-picture exclusive output deal.
1995:
Seagram bought MCA/Universal from Matsushita for $5.7 billion and renamed it Universal Studios.
Disney bought the ABC Network.
Two members of the Creative Artists Agency, one of the world's leading talent and literary agencies, moved to head Hollywood film studios: Ron Meyers to MCA, and Michael Ovitz to the Disney Company (until 1996).
1996:
Time/Warner acquired Ted Turner's Turner Broadcasting System (TBS), including its cable TV stations and its extensive film library.
1997:
Orion Pictures was sold to MGM.
A Newcomer Studio: DreamWorks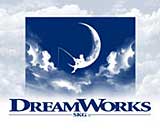 It was significant that the first new Hollywood studio in many decades, DreamWorks (SKG), was formed in October 1994 as the brainchild of director-producer Steven Spielberg, ex-Disney executive producer Jeffrey Katzenberg, and film producer/music industry giant David Geffen. The studio's first theatrical release was first-time feature director Mimi Leder's The Peacemaker (1997) starring George Clooney and Nicole Kidman. This was followed by Amistad (1997), Mouse Hunt (1997), Paulie (1998), Deep Impact (1998), and Small Soldiers (1998). Their first real hit was also their first film to be nominated for Best Picture - Saving Private Ryan (1998).
After their first major animated film Antz (1998), they also turned out The Prince of Egypt (1998), the claymation Chicken Run (2000), Joseph: King of Dreams (2000) (direct-to-video), The Road to Eldorado (2000), and Best Animated Feature-winning Shrek (2001).
By decade's end, DreamWorks had three consecutive Best Picture winners:
Sam Mendes' suburban satire American Beauty (1999)
Ridley Scott's sword and sandal epic Gladiator (2000)
Ron Howard's biopic A Beautiful Mind (2001)
In addition to producing films, DreamWorks also produced TV shows (Spin City, Freaks & Geeks, The Job, Undeclared), and music, including the soundtracks to DreamWorks films and record deals with popular artists. One of the new issues that all studios and other media industries had to confront was the pirating of films, and the illegal sharing/swapping of MPEG music files.
Independent Films:

Existing alongside mainstream Hollywood film production is that of the independents. By the end of the decade, most studios had formed independent film divisions (such as Fox's Searchlight division) that would make films with artistic, edgy, or 'serious' social issues or themes, and without major Hollywood stars. Unlike the glitzy Academy Awards Oscars, the IFP Independent Spirit Awards - founded in 1984 - honored visionary, innovative film-makers, and unsung actors and actresses in independent films who "embody independence and who dare to challenge the status quo." Indicative of the times, in the 1996 Academy Awards race, four of the five Best Picture-nominated films (all but Jerry Maguire (1996)) were from independent studios.
The Independent Film Channel was launched by the Bravo cable network in 1994 as an outlet for independent films. In similar fashion, in 1995, the Sundance Channel was created by the Showtime cable TV network (in partnership with Robert Redford). Robert Redford's Sundance Institute (established in 1980) took over the Utah/US Film Festival. In 1991, it was renamed the Sundance Film Festival (the film festival was held annually since 1981 in January in Park City, Utah and expanded in length) - "dedicated to the support and development of emerging screenwriters and directors of vision, and to the national and international exhibition of new, independent dramatic and documentary films."
By the end of the decade, however, independent film-making had become more mainstream and institutionalized - sharing some of the same concerns and corporate worries that traditional Hollywood studios had always confronted.
Miramax Studios:

The small, independent Miramax Studios, formed in 1979 by brothers and co-chairmen Harvey and Bob Weinstein (the name was derived from the combination of their parents' names: Miriam and Max), produced and distributed independent and foreign, and then - more recently - even mainstream films. Miramax made a name for itself in the late '80s and '90s by making "art" films and the small independent and foreign language movies that other studios refused to make, including Working Girls (1987), Italy's Best Foreign Language Film Cinema Paradiso (1988, It./Fr.), the UK's award-winning My Left Foot (1989), Steven Soderbergh's sex lies and videotape (1989), Stephen Frears' The Grifters (1990), former video store clerk Quentin Tarantino's heist pic Reservoir Dogs (1992), and Jane Campion's New Zealand pic The Piano (1993).
It shrewdly marketed writer/director Neil Jordan's original British film The Crying Game (1992) with a surprise gender twist experienced by Forest Whitaker, earning Jordan a Best Original Screenplay Oscar. In 1993, Walt Disney Studio Entertainment acquired the maverick studio for $65 million - a move that encouraged other Hollywood studios to begin buying up indie production and distribution companies.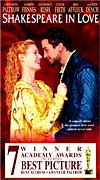 Miramax's biggest cult hit of the 90s was Quentin Tarantino's Pulp Fiction (1994), made with a budget of $8 million, and went on to win the Palme d'Or at Cannes and seven Oscar nominations, Miramax Studios then gathered together a stable of hip, young actors including Gwyneth Paltrow, Ben Affleck, and Matt Damon. During the decade, Hollywood was disturbed that Miramax did so well, with the releases of Kevin Smith's low-budget black and white debut film Clerks (1994), Woody Allen's Bullets Over Broadway (1994), Sirens (1994), Larry Clark's Kids (1995), Sling Blade (1996) and Swingers (1996), the Best Original Screenplay-winning Good Will Hunting (1997), the Best Picture-nominated Italian film Life is Beautiful (1998), The Talented Mr. Ripley (1999), and The Cider House Rules (1999).
Miramax began an unbroken, eleven-year streak lasting from 1992 until 2002, of Best Picture-nominated films each year, beginning with The Crying Game (1992). It was the longest streak for any company since the Academy limited the Best Picture nominees to five films in 1944.
1992 - The Crying Game
1993 - The Piano
1994 - Pulp Fiction
1995 - Il Postino
1996 - The English Patient - nine wins from its twelve nominations, including Best Picture
1997 - Good Will Hunting
1998 - Shakespeare in Love - seven wins from its thirteen nominations, including Best Picture
1998 - Life is Beautiful
1999 - The Cider House Rules
2000 - Chocolat
2001 - In the Bedroom
2002 - Chicago - six wins from its thirteen nominations, including Best Picture
2002 - Gangs of New York
2002 - The Hours
They also had two nominees in 2004, Finding Neverland (2004) and The Aviator (2004).
Since about 1993, Miramax's sister (or subsidiary) company Dimension Films, specializing in horror films and science fiction, revitalized these genres with Scream (1996, 1997, 2000) and Scary Movie (2000, 2001) series.
The Greatest Super-Stars of the 90s:
The greatest stars of the 1990s included Arnold Schwarzenegger, Julia Roberts, Kevin Costner, Tom Cruise, Robert De Niro, Tom Hanks, Sylvester Stallone, Clint Eastwood, Michael Douglas, Macaulay Culkin, Mel Gibson, Bruce Willis, Steven Seagal, Tim Allen, John Travolta, Richard Gere, Jim Carrey, Winona Ryder, Harrison Ford, Dustin Hoffman, Al Pacino, Cameron Diaz, Mike Myers, Jodie Foster, Tommy Lee Jones, Brad Pitt, Robin Williams, Michelle Pfeiffer, Billy Crystal, Sandra Bullock, Leonardo DiCaprio, Demi Moore, Patrick Swayze, Jack Nicholson, Sean Connery, Meg Ryan, and Meryl Streep.
However, audiences were becoming more discriminating and were looking for more eccentric, witty, and unusual stars as well, such as Nicolas Cage, Keanu Reeves, Will Smith, Adam Sandler, George Clooney, Russell Crowe, Ben Stiller, Johnny Depp, Matt Damon, Kevin Spacey, Gary Oldman, Steve Buscemi, William H. Macy, Philip Seymour Hoffman, Angelina Jolie, Gwyneth Paltrow, Kate Winslet, and Daniel Day-Lewis.

The best-paid female actress of the decade was Julia Roberts, "America's Sweetheart " who appeared in lead roles in both clunkers and profitable films - usually likeable screwball comedies. Her first film appearances were in Mystic Pizza (1988), and in Steel Magnolias (1989) for which she earned her first Oscar nomination (as Best Supporting Actress). She first joined the club of actresses earning a million dollars per picture after being nominated for an Academy Award for director Garry Marshall's Pretty Woman (1990), with her role as a Hollywood hooker in a red-killer dress being romanced by corporate tycoon Richard Gere for $3,000/week.
Other film appearances included: Joel Schumacher's Flatliners (1990), the disastrous Hook (1991) in the role of Tinkerbell, the weepie Dying Young (1991), the thriller Sleeping With the Enemy (1991), Alan J. Pakula's The Pelican Brief (1993), I Love Trouble (1994), Altman's Pret-a-Porter (1994), the critically-assailed Mary Reilly (1996), Everyone Says I Love You (1996), My Best Friend's Wedding (1997), Conspiracy Theory (1997), Stepmom (1998), Notting Hill (1999) and a wedding-phobia tale by director Garry Marshall titled Runaway Bride (1999) - reteamed on screen with Richard Gere almost a decade after Pretty Woman. By the end of the decade, Julia Roberts was able to command and equal male salaries - $20 million for her role in Steven Soderbergh's Erin Brockovich (2000), the film for which she won her first Oscar, playing the title role of an underdog single mother winning against insurmountable odds.

Similarly, likeable girl-next-door star Sandra Bullock made uneven appearances in Speed (1994), While You Were Sleeping (1995), The Net (1995), In Love and War (1996), Speed 2: Cruise Control (1997), Hope Floats (1998), Practical Magic (1998) and Forces of Nature (1999).

The biggest male star of the decade was Tom Cruise, with films as diverse as Days of Thunder (1990), A Few Good Men (1992), the epic tale of Irish immigrants in the late 19th century titled Far and Away (1992), The Firm (1993), Interview with the Vampire (1994), Mission: Impossible (1996), Jerry Maguire (1996), and Eyes Wide Shut (1999).

Tom Hanks was also a major star of the decade, winning two Best Actor Oscars (back to back) from five nominations, for Jonathan Demme's Philadelphia (1993) and Robert Zemeckis' Forrest Gump (1994). In the 80s, he had found moderate success appearing in Splash! (1984), The Money Pit (1986) and Big (1988) (notable for giving Hanks his first career Oscar nomination), but then faltered in the early 90s with Joe Versus the Volcano (1990) opposite Meg Ryan and Brian De Palma's The Bonfire of the Vanities (1990). He then appeared in the baseball comedy A League of Their Own (1992) and then in the big hit Sleepless in Seattle (1993). From then on, his films were mostly quality works, such as Ron Howard's Apollo 13 (1995), his own directed That Thing You Do! (1996), Spielberg's WWII epic Saving Private Ryan (1998) (for which he was Oscar-nominated), the chick-flick You've Got Mail (1998), Frank Darabont's The Green Mile (1999), two voice appearances as Woody the Cowboy in Toy Story (1995) and Toy Story 2 (1999), and in another Oscar-nominated role for Cast Away (2000).
Following close behind was Arnold Schwarzenegger, who starred in some of the biggest hits of the decade, including Total Recall (1990), Terminator 2: Judgment Day (1991), and True Lies (1994). Will Smith (in Independence Day (1996), Men in Black (1997), Enemy of the State (1998) and The Wild Wild West (1999)), Whoopi Goldberg, Eddie Murphy, and Denzel Washington were the best box-office draws among African-American stars of the decade.

Film History of the 1990s
Part 1, Part 2, Part 3, Part 4, Part 5, Part 6
---



---