Traditional Films and Modern-Day Dramas: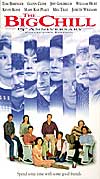 Some of the films of the era seemed traditional and conservative reflecting the times, rather than being radical and innovative. Writer/director Lawrence Kasdan's landmark "coming-of-middle-age" film The Big Chill (1983), chronicled the reunion of a group of eight friends (ex-college radicals) during a funeral for friend Alex (Kevin Costner as the corpse - unseen and edited out of the film). They comprised a "Big Chill generation" who grew up in the 60s (Kevin Kline, Tom Berenger, William Hurt, Glenn Close, Jeff Goldblum, Jo-beth Williams, Mary Kay Place, and Meg Tilly). Kasdan's film marked the aging of the 'baby-boomer' generation (now growing into yuppies).
Romance was back in fashion in Norman Jewison's Italian-American romance/comedy Moonstruck (1987) with a widowed Loretta (Best Actress-winning Cher) finding love with the baker brother (Nicolas Cage) of her fiancee. Barry Levinson's entertaining, old-fashioned The Natural (1984) about a gifted baseball player, and Phil Alden Robinson's idealistically-uplifting fantasy classic Field of Dreams (1989) - also about baseball - with one of Kevin Costner's finest roles, reminded one of Frank Capra's films.

On Golden Pond (1981) (the first film that starred both Jane and father Henry Fonda and the first film pairing of Henry Fonda and Katharine Hepburn) earned two major Academy Awards - it was Hepburn's fourth Oscar award (a record) and ailing Henry Fonda's first, shortly before his death. The film was about a visit of estranged daughter Chelsea (Jane Fonda) with her aging parents. Director Ron Howard's sci-fi fantasy Cocoon (1985) told of a group of seniors in a Florida retirement home who were rejuvenated by an alien treatment in a "fountain of youth." Jessica Tandy starred as aging Jewish widow Mrs. Wertham with a tolerant black chauffeur (Morgan Freeman) in the South in Bruce Beresford's Driving Miss Daisy (1989), notable for winning both Best Picture and Best Actress.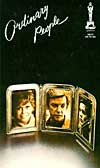 Actor Robert Redford directed his first (and best) film in an auspicious debut, the powerfully-human drama (with Mary Tyler Moore, Donald Sutherland and Timothy Hutton) about a dysfunctional, mis-communicating suburban Chicago WASP family after the death of a young son, Ordinary People (1980) - a film that won Best Director, Best Supporting Actor and Best Picture Academy Awards, among others. Alan Alda marked his directorial debut with The Four Seasons (1981), a story about marriage and friendship between three middle-aged couples who always went on vacation during different seasons. Australian film-maker Peter Weir directed Robin Williams as an unorthodox prep school English teacher who urged his students to 'seize the day' in Dead Poets Society (1989).

An Officer and a Gentleman (1982) was a traditional romantic drama about the son of a career sailor (Richard Gere) who attempted to better himself by training at Naval Aviation Officer Candidate School, and who was eventually lifted up by love with townie Debra Winger. Barry Levinson directed the award-winning, road-trip drama Rain Man (1988) with Dustin Hoffman as autistic idiot savant Raymond - the older brother of self-centered, manipulative hustler Charlie (Tom Cruise), who were reunited together after their father's death. Writer/producer James Brooks also directed Broadcast News (1987) - a behind-the-scenes look at contemporary TV journalism and journalistic integrity through three characters: a dumb but handsome newscaster (William Hurt), smart but awkward newswriter and reporter (Albert Brooks), and over-achieving, high-strung network news producer (Holly Hunter) - all of whom, plus the director (for Best Picture and Best Original Screenplay), received Academy Award nominations.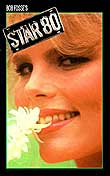 Jodie Foster won her first Best Actress Oscar for her honest portrait of real life gang-rape victim Sarah Tobias, who was represented by lawyer Kelly McGillis in Jonathan Kaplan's provocative, uncompromising courtroom drama The Accused (1988). And William Hurt won a Best Actor Oscar (his first) as a homosexual South American prison inmate in Argentine director Hector Babenco's Kiss of the Spider Woman (1985). Jessica Lange gave an incredible performance in Graeme Clifford's Frances (1982) as the doomed, self-destructive 30s actress Frances Farmer. So did Mariel Hemingway as upcoming starlet Dorothy Stratten - the tragically-innocent Playboy centerfold (August, 1979) and newly-named 1980 Playboy Playmate of the Year, who was brutally murdered in mid-August 1980, in legendary director - actor - choreographer Bob Fosse's last film Star 80 (1983). Prizzi's Honor (1985) starred Kathleen Turner as a hired killer and Jack Nicholson as a Mafia hitman - star-crossed professionals who got married and then had to kill each other.
David Lynch directed the melancholy The Elephant Man (1980) about Victorian England's John Merrick - a grotesquely-deformed and alienated man (John Hurt) afflicted by a disease ("I am not an animal") that was treated by doctor Anthony Hopkins. Edgar Rice Burrough's most famous novel was revisited in Greystoke: The Legend of Tarzan, Lord of the Apes (1984), starring Christopher Lambert as the title character raised by apes in 1880s Africa. Oscar-less Harrison Ford received a rare nomination for his performance in Peter Weir's crime drama Witness (1985) as John Book - a cop in hiding in Amish country while assisting a young boy who witnessed a murder in a train station restroom.
80s Melodramas and 'Chick Flick' Tearjerkers:
The decade was also characterized by 'weepies' - highly-emotional, treacle-soaked films with strong content that appealed to female audiences, and often revolved around terminal illness. One of the most successful examples was director/writer James Brooks' first feature film - the bittersweet, Best Picture-winning melodrama Terms of Endearment (1983), based on the novel by Larry McMurtry. The multiple Oscar-wining film told about three decades in the troubled lives of widowed mother Aurora Greenaway (Shirley MacLaine) and her daughter Emma (Debra Winger), ending with a teary hospital sequence. It also starred Jack Nicholson as ex-astronaut and Aurora's next-door neighbor Garrett Breedlove engaged in a torrid affair with her. [It was followed by the sequel The Evening Star (1996) with Shirley MacLaine and Jack Nicholson reprising their roles.] Others included:
Garry Marshall's hit Beaches (1988), with Bette Midler and Barbara Hershey as lifelong friends and jealous rivals, as well as polarized opposites: free-spirited CC Bloom (Midler) - a flamboyant, vivacious theatre actress and singer from a poor Jewish Brooklyn background, and Hillary Essex (Hershey) - a repressed WASP debutante and San Francisco lawyer; highlights included Midler's performances of "Otto Titsling" and the hit "Wind Beneath My Wings." (Not long after, Midler would appear in another quintessential melodrama by director Mark Rydell titled For the Boys (1991), that allowed her to show off her vocal talents in an Oscar-nominated role as Dixie Leonard - a WWII 'Martha Raye-type' entertainer, co-starring James Caan)
click-flick director Herbert Ross' most successful film, a Louisiana-based melodrama based on Robert Harling's stage play, Steel Magnolias (1989), with Truvy's Beauty Parlor in Louisiana as the film's setting; it featured a star-studded cast of gossipy Southern belles: Dolly Parton (as Truvy), customers Sally Field and Shirley MacLaine, the afflicted Julia Roberts (the film's sole Oscar nominee), Daryl Hannah and Olympia Dukakis, and a few minor male characters
Mike Nichols' Postcards From the Edge (1990), based on Carrie Fisher's semi-autobiographical best-selling novel about drug addiction and love/hate mother-daughter rivalry (between herself and mother Debbie Reynolds), starring Meryl Streep and Shirley MacLaine
Fried Green Tomatoes (1991), based on the novel Fried Green Tomatoes at the Whistle Stop Cafe by actress-turned-author Fannie Flagg, about the lives of four women, with Kathy Bates, Jessica Tandy, Mary Stuart Masterson, and Mary-Louise Parker
Woody Allen:

Excellent, low-budget, character-driven films were made, in spite of Hollywood's morbid interest in moneymakers or sequels, including Woody Allen's semi-autobiographical Stardust Memories (1980), his version of Shakespeare's A Midsummer Night's Sex Comedy (1982) that was loosely based on Ingmar Bergman's Smiles of a Summer Night (1955), Zelig (1983) (with the pioneering sleight-of-hand technique of seamlessly wedding historical, black and white newsreel footage with the live-action sequences - something imitated years later in Robert Zemeckis' Forrest Gump (1994)), a send-up of gangster films and screwball comedies with Broadway Danny Rose (1984), The Purple Rose of Cairo (1985), and then two of Allen's best films since Annie Hall (1977):
Hannah and Her Sisters (1986), an adult drama about relationships among Manhattanite sisters (Mia Farrow as Hannah, Barbara Hershey as Lee, and Dianne Wiest as Holly) - Allen's most financially-successful film
Crimes and Misdemeanors (1989), a treatise on trust and guilt
In-between these films were his nostalgic, WWII-era comedy Radio Days (1987), inspired by Fellini's Amarcord (1973), (with Original Screenplay and Art Direction nominations), and two dramas: September (1987) and an Ingmar Bergman homage titled Another Woman (1988). In the 80s, Allen also directed one of the segments ("Oedipus Wrecks") in the 3-part anthology of New York Stories (1989), co-directed by Francis Ford Coppola and Martin Scorsese.
Martin Scorsese's Films: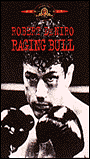 Raging Bull (1980) was voted by American film critics at the end of the era as the best film of the decade and an abrupt turn-about from the triumphant Rocky (1976) of a few years earlier. Robert De Niro gained a record amount of weight (about 60 pounds) in order to accurately portray the beleaguered, machismo middle-weight boxer Jake LaMotta who had to battle 'Sugar Ray' Robinson and his brother Joey (Joe Pesci). Scorsese's The Last Temptation of Christ (1988) (from screenwriter Paul Schrader who had adapted Nikos Kazantzakis' novel and had provided scripts for other Scorsese films - Taxi Driver (1976) and Raging Bull (1980)) was controversial and considered blasphemous by fundamentalists for its human portrayal of the Christ figure (played by Willem Dafoe). The violence of vigilante cab driver Travis Bickle in Scorsese's Taxi Driver (1976) was echoed in the shooting of President Reagan by a Jodie Foster-obsessed John Hinckley, Jr. in late March, 1981.
Science-Fiction Films: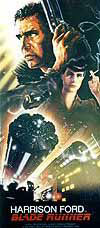 The cult science-fiction classic from Ridley Scott, the futuristic, visually-bleak, film-noirish Blade Runner (1982) with a Vangelis soundtrack, set in a squalid 2019 Los Angeles (in an amazing opening sequence viewing the cityscape), was based on Philip K. Dick's novel Do Androids Dream of Electric Sleep?. It unexpectedly grew in stature, popularity and acclaim over time as the decade advanced, but was originally pulled from theatres after an unsuccessful opening. Controversy arose over the voice-over of star Harrison Ford as the downbeat, called-out-of-retirement blade-runner Rick Deckard, and over the studio-appended 'happy' ending - both of which were excised in the Director's Cut released in 1991, that also restored a unicorn dream sequence.
Alex Cox's quirky and bizarre Repo Man (1983) delivered an unpredictable story about the repossession racket with a sci-fi twist. And Ken Russell's American-produced, suspenseful sci-fi thriller Altered States (1981), adapted by Paddy Chayefsky from his own book of the same name, was about the de-evolutionary, hallucinatory effects of mind-altering drugs and experiments on sensory deprivation in an isolation tank by a daring psychologist (William Hurt in a debut feature role) - noted most for its depiction of a psychedelic, hallucinatory experience and the exploration of the far reaches of the psyche.
John Carpenter's modern-day The Thing (1982) was set at the South Pole in an Antarctic research station that was threatened by a shape-shifting alien "thing" (with great special effects) -- it was a remake of uncredited director Howard Hawks' The Thing From Another World (1951), set at the North Pole. Paul Verhoeven's breakthrough film, Robocop (1987), starred Peter Weller as a police officer of the future after being killed in action in crime-ridden Detroit and being brought back by cyborg technology.
In addition to Spielberg's E.T.: The Extra-Terrestrial (1982) and Robert Zemeckis' Back to the Future films, the computerized visual effects of Lucas' Industrial Light and Magic dazzled in James Cameron's underwater alien adventure epic The Abyss (1989) - the spectacular 'sea tentacle' morphing effects would later be used to greater effect in Cameron's own megahit Terminator 2: Judgment Day (1991).
Films with Revolutionary Visual Effects and Set Design: in 1982
See this site's extensive section on Visual and Special Effects Film Milestones -- Seven films revolutionized film set design and visual effects, and have become some of the most influential films in recent film history (mostly within the science-fiction film genre):
TRON (1982) - a pioneering film in computer graphics
Blade Runner (1982) - the model for all futuristic tech-noir dystopias with bleak, night-time cityscapes (i.e., Batman (1989), Strange Days (1995), Dark City (1998))

The Dark Crystal (1982) - an influential fantasy adventure masterpiece featuring Jim Henson's Muppets
E.T.: The Extra-Terrestrial (1982) - Spielberg's classic alien visitation film
Pink Floyd the Wall (1982) - an expressionistic musical, the first feature-length music video (or "MTV" film before MTV's popularity surged)
The Road Warrior (1982, US release) - the prototypical, post-apocalyptic action film and sci-fi western set in Australia, and starring Mel Gibson
Poltergeist (1982) - a seminal supernatural thriller with a possessed young child
The Resurgent Wave of British Cinema:
Hugh Hudson's dark horse Best Picture winner Chariots of Fire (1981) opened the decade with slow-motion footraces under the credits and a Vangelis piano score. It starred Ben Cross as a Jewish athlete and Ian Charleson as a Christian Scottish athlete who competed in the 1924 Paris Olympics. During the victory speech of the film's Best Original Screenplay-winning writer, Colin Welland proclaimed "The British are coming!" The British film was victorious over Warren Beatty's three hour Communism epic Reds (1981) (with twelve Oscar nominations - four of which were for Beatty as producer, director, co-writer, and star, and with three wins), the story of the dawn of communist society told by American writer John Reed (Beatty) in 'Ten Days That Shook the World'. The romantic comedy Educating Rita (1983), starring Michael Caine as a cynical English literature lecturer and Julie Walters as one of his older working-class students, used Britain's Open University as its backdrop. In My Left Foot (1989), Daniel Day-Lewis won an Oscar for his portrayal of Irish writer/artist Christy Brown who suffered from cerebral palsy.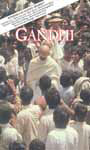 The following year, British director Richard Attenborough's epic Gandhi (1982), with Ben Kingsley in the title role as the 20th century pacifist leader, also succeeded by taking top honors (eight Academy Awards). Director John MacKenzie's modern-day crime film The Long Good Friday (1980) presented the threatened empire of London gangster Harold Shand (Bob Hoskins) over a "Good Friday" weekend. John Boorman's Excalibur (1981) resurrected the magic of the Arthurian legend. Scotland was the setting for the sword and sorcery fantasy epic Highlander (1986), starring Christopher Lambert as the great immortal Clansman who could die only by decapitation.
British director David Lean returned to the screen after an absence of fourteen years with his last film, the ponderous A Passage to India (1984) based on E.M. Forster's 1924 novel. There was further controversy over the British 'invasion' when British producer David Puttnam was made the head of Columbia Pictures in 1986 - his reign was short-lived and lasted only one year. One of the best British films of the decade was writer/director Bruce Robinson's popular character drama/comedy titled Withnail & I (1987) about two destitute, boozing and unemployable actors: eccentric Withnail (Richard E. Grant) and the younger Marwood (Paul McGann), who reside for the weekend in the British countryside circa 1969 with Withnail's wealthy, corpulent, homosexual "Uncle Monty" (Richard Griffiths).
Idiosyncratic and experimental film-maker and writer Derek Jarman, considered one of the British "enfants terribles", made his first real mark with Caravaggio (1986), an intentionally-anachronistic and avante-garde portrait of the influential late-Renaissance painter Michelangelo Caravaggio (1573-1610) as a bi-sexual involved in a messy love triangle. Controversial Peter Greenaway's first feature film debut was the critically-acclaimed, deliberately-told, and elegantly-erotic The Draughtsman's Contract (1983), later followed by the X-rated, deliberately shocking and uncompromising black comedy The Cook, the Thief, His Wife & Her Lover (1989).
Director Stephen Frears (with a script by Hanif Kureishi) launched his diverse film career with My Beautiful Laundrette (1985), set in the multi-racial world of young London and starring Daniel Day-Lewis. Roland Joffe's The Killing Fields (1984), an indictment of the war through an account of the Communist Khymer Rouge faction's brutal devastation of Cambodia after the fall of Pnomh Penh in 1975, explored the end of American involvement in SE Asia.
Neil Jordan's films in the 80s were a foretaste of what was to come in the next decade (i.e., The Crying Game (1992), Interview with the Vampire: The Vampire Chronicles (1994), Michael Collins (1996), and The End of the Affair (1999)), with the following:
Angel (1982) - Jordan's debut film, set in Northern Ireland, a character study of a vengeful saxophonist who witnessed the murder of a young mute girl
The Company of Wolves (1984) - featuring strange, cautionary Freudian 'wolf' folktales (such as Red Riding Hood) told by grandmother Angela Lansbury to her granddaughter Sarah Patterson
Mona Lisa (1986) - with Bob Hoskins as a small-time ex-con in the London underworld working as a chauffeur to prostitute Simone (Cathy Tyson); dialogue with rich Cockney accents
High Spirits (1988) - a comedy/horror film with actors Peter O'Toole, Liam Neeson, Daryl Hannah and Steve Guttenberg
We're No Angels (1989) - a remake of the 1955 mistaken-identity and 'fish-out-of-water' comedy, which starred Humphrey Bogart and Peter Ustinov, now with Robert De Niro and Sean Penn as escaped fugitive convicts who disguise themselves as two long-lost Catholic priests in a small-town church
Merchant-Ivory Films and Other British/Foreign Productions: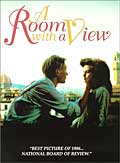 The Merchant-Ivory team of American-born director James Ivory, Indian-born producer Ismail Merchant, and screenwriter Ruth Prawer-Jhabvala generated sophisticated, nostalgic, intelligent, and lush costume dramas beginning in the mid-80s:
a luminous and engaging E.M. Forster adaptation titled A Room With a View (1985), a delightful comedy of errors tale and social satire of repressed Victorian romance and British conceit, that took multiple Oscar nominations and starred china-faced beauty Helena Bonham Carter and Daniel Day-Lewis in a story that began in Florence, Italy and returned to England - with a short epilogue back in Italy
Maurice (1987)
Howard's End (1991)
The Remains of the Day (1993)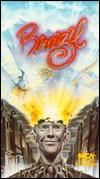 Following the imaginative, Monty Pythonesque Time Bandits (1981), Terry Gilliam also directed the Orwellian Brazil (1985) - about futuristic life in an oppressive bureaucracy and the valiant attempts of a mild-mannered worker to rectify the bleak system. He also mixed fantasy and special effects in The Adventures of Baron Munchausen (1988). And the off-beat, witty hit comedy A Fish Called Wanda (1988), funded by MGM, was cleverly scripted by British star John Cleese (from Monty Python), directed by Ealing Studios veteran Charles Crichton, and featured stars (Kevin Kline, John Cleese, Jamie Lee Curtis) from both sides of the Atlantic. It was a tale of a gang of scheming diamond thieves who ended up accidentally flattening Yorkshire terriers.

The biggest international box-office hit of 1986 was Australia's surprise 'sleeper' comedy film "Crocodile" Dundee (1986) with Paul Hogan (known to American viewers as a spokesman for Austrialian tourism commercials) as the scriptwriter and in the title role as the rugged outback adventurer - at home in Bush Country and able to survive in the alien streets of New York with transvestites and street gangs. The film was the first foreign film that had the biggest annual US box-office gross to date.
Screen Biographies and Fact-Based Films: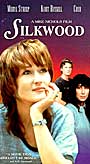 The biopic made a comeback in films such as Coal Miner's Daughter (1980), with Best Actress-winning Sissy Spacek as the rags-to-riches country singer superstar Loretta Lynn who made it from Kentucky to Nashville, Mike Nichols' Silkwood (1984) - a fact-based story about 28-year old Oklahoma plutonium plant worker and union activist 'whistleblower' Karen Silkwood (Meryl Streep), and Robert Benton's memorable Places in the Heart (1984) about a Depression-Era young widow Edna Spalding (Oscar-winning Sally Field) with two young children.
British director Richard Attenborough's Cry Freedom (1987) was set in the 1970s South Africa in a story featuring Kevin Kline as a white liberal newspaper editor, and Denzel Washington as outspoken murdered hero Steve Biko. Alan Parker's Mississippi Burning (1988), the story of the investigation of the 1964 murder of three civil rights activists, provoked controversy over its dramatic propagandist message regarding racism. Oliver Stone's Talk Radio (1988), a brutal satire on the media, provided inflammatory white supremacist views through the confrontational voice of a provocative talk-show host (Eric Bogosian) that was based upon a real-life Denver radio personality (Alan Berg) who was gunned down in 1984.
Epics in the 80s: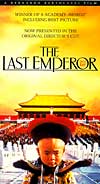 Large-scale, Best Picture contenders included Warren Beatty's big-budget epic Reds (1981) about radical American journalist John Reed (played by Beatty) during the Bolshevik Revolution of 1917, and Bernard Bertolucci's engrossing and colorful The Last Emperor (1987) with nine Academy Awards, about the life of the last emperor of China - Pu Yi from childhood in the Forbidden City to his Emperor-ship and then to his lowly status as a gardener in Mao's China. It was remarkable that Bertolucci was allowed to film inside the Forbidden City. In the same year, but without a Best Picture nod, Steven Spielberg's epic-scale Asian-centered Empire of the Sun (1987), with six Academy Awards nominations (and no wins), prefigured the director's later, even more highly-acclaimed epic-war-related films in the next decade: Schindler's List (1993) and Saving Private Ryan (1998).
Milos Forman's Amadeus (1984), adapted from Peter Shaffer's play, was about the legendary (foul-mouthed and silly) musical genius Wolfgang Amadeus Mozart (Tom Hulce) and the plotting of his second-rate, intensely-jealous and bitter competitor - court composer Antonio Salieri (F. Murray Abraham). Richard Attenborough's major, epic-style British film - the screen biography of the Indian spiritual and political leader Gandhi (1982) was a major award winner due to Ben Kingsley's outstanding performance in the lead role. Italian film director Sergio Leone's Once Upon a Time in America (1984) was a monumental 220-minute mobster saga, surveying the life of Jewish hood Noodles (Robert DeNiro) over a period of three decades (from the 30s to the 60s), mostly told in flashback.

Writer/director Philip Kaufman's epic screen tribute to the early years of the heroic US Mercury astronaut space program (and the first seven astronauts in the 1960s space program) The Right Stuff (1983) was a box-office failure, yet it received eight Oscar nominations (and won four). It was based on Tom Wolfe's best-selling book about the space race after the Russians launched Sputnik, highlighting the era of Chuck Yeager (Sam Shepard) breaking the sound barrier in the late 40s through the orbiting of the Earth in the early 60s by John Glenn (Ed Harris). The old-style, sweeping epic of the 50s and 60s made a comeback in the form of the grand-scale travelogue/romance Out of Africa (1985) based on the life and works of Danish writer Isak Dinesen (Meryl Streep).
War Films of the 80s: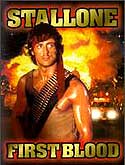 In the Reagan era, Hollywood finally allowed Americans to come to terms with the Vietnam War and its aftermath in a combination of films employing a successful formula - a stoic, gung-ho action hero: Sylvester Stallone starred in director George Cosmatos' Rambo: First Blood, Part II (1985) - part of a series of pro-American, revisionist Vietnam films. In this comic-strip-like action film, Stallone was showcased as a larger-than-life, ex-Green Beret macho commando/hero John Rambo saving American MIA POWs being held in Vietnamese prison camps. [The first film in the series was First Blood (1982), about traumatized war veteran Rambo who went berserk and became a killing machine using his guerrilla training after being mistreated and unfairly arrested in a small town by the sheriff (Brian Dennehy). Two more sequels followed: director Peter MacDonald's Rambo III (1988), and then co-writer, director, and actor Stallone reprised the role many years later for Rambo (2008).]
After a series of martial arts films in the 70s, low-budget action hero Chuck Norris appeared in a Rambo-inspired Missing in Action (1984) as a Vietnam vet who returned to SE Asia to rescue more American POWs. Actor/director Clint Eastwood's Heartbreak Ridge (1986) displayed an aging ex-Vietnam gunnery sergeant as the leader of an inexperienced US Marine Reconnaissance Platoon in Grenada.
Other films displayed more critical perspectives on war in general, on the Vietnam War, and on other dramatic political upheavals in the world:
director Peter Weir's historical anti-war film Gallipoli (1981, Aus.) told about the futile campaign of Anzac recruits (two sprinters Archy (Mark Lee) and Frank (Mel Gibson)) against the Turks in 1915 - ending with a haunting freeze-frame on the Anzac battlefield at Gallipoli
Wolfgang Petersen's historically-accurate and claustrophobic Das Boot (1981, W. Germ), a terrifying war drama about a German U-boat in the North Atlantic during WWII; it became one of the most successful foreign-language films ever (with six Oscar nominations!)
Costa-Gavras' Missing (1982) dealt with the search for a missing journalist during Pinochet's rule in Chile in 1973
Peter Weir's last Australian production The Year of Living Dangerously (1982, Australia/US) presented a intriguing picture of strife-ridden, pre-revolutionary Indonesia in 1965 just prior to Sukarno's fall
Roger Spottiswoode's Under Fire (1983) portrayed the chaotic, corrupt regime of Somoza in Nicaragua in 1979
director Roland Joffe's The Killing Fields (1984) visualized the horrors of war (during Pol Pot's regime, especially in the scene of a muddy pit filled with bones) in a story of the friendship between NY Times reporter Sydney Schanberg (Sam Waterston) and his Cambodian aide Dith Pran (Haing S. Ngor) who became separated during the Khmer Rouge bloodbath
Oliver Stone's Salvador (1986) criticized US involvement in war-torn El Salvador in the early 80s
writer/director Oliver Stone's first major film (the first film in his so-called 'Vietnam Trilogy') was the realistic 'Nam film Platoon (1986) - about a young recruit's (Charlie Sheen) plunge into the bloody, horrifying Vietnam combat as the member of a divided platoon, personalized as a conflict between "bad" Sergeant Barnes (Tom Berenger) and "good" Sergeant Elias (Willem Dafoe); the film eventually grossed $138 million and won four Oscars (including Best Director and Best Picture), and easily lived up to its tagline: "The first casualty of war is innocence"
Born on the Fourth of July (1989) presented the screen biography of paralyzed, wheelchair-bound Vietnam vet and anti-war activist hero Ron Kovic (Tom Cruise)
Stanley Kubrick's first film after seven years was the unforgettable and provocative picture Full Metal Jacket (1987) - filmed on a set that re-created Vietnam in East London; uniquely, it depicted urban rather than jungle combat in Vietnam
the fact-based war epic Glory (1989), set in an entirely different era and with an even-handed attitude toward the issue of war, dramatized the combat heroics of the all-black 54th Regiment of the Massachusetts Volunteer Infantry in the bloody Civil War

Film History of the 1980s
Part 1, Part 2, Part 3, Part 4, Part 5, Part 6
---



---