More Sequels: (continued)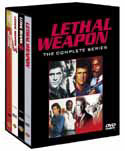 There were many more sequels that were rip-offs, spin-offs, and derivatives of previously-successful films, such as:
Staying Alive (1983) (written and directed by Rocky (1976) star Sylvester Stallone), a rip-off sequel to Saturday Night Fever (1977)
Sudden Impact (1983), the fourth screen adventure of "Dirty Harry" Callahan (Clint Eastwood), followed by The Dead Pool (1988)
48 Hrs. (1982), and Another 48 Hrs. (1990), another cop/buddy team pair of films, pairing cop Nick Nolte with convict-hustler Eddie Murphy
Breakin' 2: Electric Boogaloo (1984), the sequel to Breakin' (1984) (aka Breakdance: The Movie), both break-dance films - a street-dancing craze in the mid-80s
The Color of Money (1986), Martin Scorsese's sequel to The Hustler (1961), with Tom Cruise, and Paul Newman reprising one of his best screen performances as a pool player - and winning an Oscar (his first after seven tries)
Teen Wolf Too (1987), with the producer's son (Jason Bateman) in the lead role, a sequel to the original Teen Wolf (1985) that featured Michael J. Fox in the lead role as a teenaged werewolf
Predator (1987), and Predator 2 (1990); and Alien vs. Predator (2004)
80s Films and Sequels with Action Heroes:
The 80s, the decade of no-nonsense politics of Ronald Reagan, were littered with muscle-bound action heroes, firing grenades and oversized guns, and spouting quotable one-liners. Major testosterone-heavy films (and their sequels) starred:
Sylvester Stallone (the Rambo and Rocky films)
Arnold Schwarzenegger (the Terminator films, and other sword/sorcery and action films)
Harrison Ford (the Indiana Jones films)
Chuck Norris (the Missing in Action films)
Bruce Willis (the Die Hard films)
Mel Gibson (the Lethal Weapon films)
Clint Eastwood and Eddie Murphy (in various cop films)
Dolph Lundgren (in Rocky IV)
Jean-Claude Van Damme (in various films such as No Retreat, No Surrender (1986), Bloodsport (1988), Black Eagle (1988), Cyborg (1989), and Kickboxer (1989))
Kurt Russell (in Escape From New York (1981), The Thing (1982), Big Trouble in Little China (1986), and Tango & Cash (1989))
The two most prominent action heroes were Sylvester Stallone and Arnold Schwarzenegger.
The rest of the sequels in the 80s (and stretching on) were endless vulgar, teen-oriented imitators, sci-fi features, family-oriented films, some miscellaneous horror films and comedies of various sorts. In most cases, the sequel (or endless sequels) was a lesser work than the original(s):
Porky's (1982) and its sequels: Porky's II: The Next Day (1983) and Porky's Revenge (1985)
The Karate Kid (1984) - about a gardener (Noriyuki "Pat" Morita) who taught a boy (Ralph Macchio) the ancient martial art of self-defense, followed by The Karate Kid Part II (1986) (set in Japan), The Karate Kid Part III (1989), and The Next Karate Kid (1994), in which Macchio was replaced by a young, future Oscar winner Hilary Swank as an orphaned 17-year old, who needed training provided by Morita
beginning 23 years after the original, the sequels: Psycho II (1983), Psycho III (1986), Psycho IV: The Beginning (1990)
16 years after Kubrick's masterpiece, director Peter Hyams' 2010 (1984)
Peter Faiman's "Crocodile" Dundee II (1988), a follow-up film that reversed the settings of the original (New York City and the Australian outback); also Crocodile Dundee in Los Angeles (2001)
National Lampoon's Vacation (1983), National Lampoon's European Vacation (1985), National Lampoon's Christmas Vacation (1989), and Vegas Vacation (1997), with Chevy Chase as impossible dad Clark Griswold
Stir Crazy (1980) brought together the two stars of Silver Streak (1976), Richard Pryor and Gene Wilder
Arthur 2: On the Rocks (1988), a dismal sequel to Arthur (1981), a film about a rich, happy, carefree alcoholic with butler John Gielgud (a Best Supporting Actor winner)
Airplane II: The Sequel (1982)
Grease 2 (1982)
Ghostbusters (1984), followed by an inferior Ghostbusters II (1989)
Children of the Corn (1984), and numerous sequels in the 90s: Children of the Corn II: The Final Sacrifice (1992), Children of the Corn III: Urban Harvest (1994), Children of the Corn IV: The Gathering (1996), Children of the Corn V: Fields of Terror (1998), Children of the Corn 666: Isaac's Return (1999), and Children of the Corn: Revelation (2001)
Batman (1989) - a reprise of the character from the popular, campy mid-60s TV series and its accompanying full-length feature film Batman (1966) with Adam West and Burt Ward; its own sequels were Batman Returns (1992), the animated Batman: Mask of the Phantasm (1993), Batman Forever (1995), Batman: Batman & Robin (1997), Batman Begins (2005) and The Dark Knight (2008) - see The Batman Film Series
Star Trek: The Motion Picture (1979), Star Trek II: The Wrath of Khan (1982), Star Trek III: The Search for Spock (1984), Star Trek IV: The Voyage Home (1986), Star Trek V: The Final Frontier (1989), Star Trek VI: The Undiscovered Country (1991), Star Trek Generations (1994), Star Trek: First Contact (1996), Star Trek: Insurrection (1998), and Star Trek: Nemesis (2002); after the original TV series of 1966, there were also four TV series of weekly shows since 1987: Star Trek: The Next Generation (1987), Star Trek: Deep Space Nine (1993), Star Trek: Voyager (1995), and Star Trek: Enterprise (2001) - see The Star Trek Series
Police Academy (1984), Police Academy 2 (1985), Police Academy 3: Back in Training (1986), Police Academy 4: Citizens on Patrol (1987), Police Academy 5: Assignment Miami Beach (1988) and Police Academy 6: City Under Siege (1989)
the abysmal Caddyshack II (1988)
Tobe Hooper's supernatural ghost story in suburbia Poltergeist (1982) with a corpse-filled swimming pool finale, and Carol Anne's (Heather Rourke) memorable: "They're here", followed by Poltergeist II: The Other Side (1986) and Poltergeist III (1988)
Any Which Way You Can (1980) - Clint Eastwood's sequel to Every Which Way But Loose (1978)
Jaws 2 (1978), Jaws 3-D (1983) and Jaws - The Revenge (1987)
Gremlins (1984), Gremlins 2: The New Batch (1990)
Look Who's Talking (1989), Look Who's Talking, Too (1990), and Look Who's Talking Now (1993)
Three Men and a Baby (1987), and Three Men and a Little Lady (1990)
Honey, I Shrunk the Kids (1989) and sequels: Honey, I Blew Up the Kid (1992), and Honey, We Shrunk Ourselves (1996)
The Most Successful Sequels and Films from Lucas and Spielberg:
The sci-fi films and sequels of George Lucas after Star Wars (1977), with Lucas as producer, were Eighties blockbusters: The Empire Strikes Back (1980) (the second in six planned installments of the original Star Wars saga) and Return of the Jedi (1983). The later film introduced Lucasfilms' THX sound system in theatres. Without the sequels, ancillary product sales and further merchandising would dry up.

Raiders of the Lost Ark (1981) was a fast-paced, full-of-stunts (the gigantic boulder roll, for example, in the exciting opening) tribute to the serials of the 30s and 40s in Saturday matinees with its tale of the search for the Ark of the Covenant involving sadistic Nazis, a duplicitous Frenchman, snakes, an exciting chase sequence, the blinding-zapping climax, and a spunky love interest (Karen Allen as Marion Ravenwood) for the bull-whipping, fedora-wearing lead character (Harrison Ford). After Raiders, Steven Spielberg completed his trilogy of the Raiders' explorer-adventurer-archaeologist hero with two more films in the 80s (and a fourth film was added in 2008):
the inferior Indiana Jones and the Temple of Doom (1984), a film that inspired the creation in mid 1984 of a new ratings category between PG and R (the new rating of PG-13 - meaning some material inappropriate for children under 13, unless accompanied by adult/parent), was due to an intense torture scene of a crazed Hindu priest ripping out a beating heart from a human sacrifice victim
Indiana Jones and the Last Crusade (1989), a film of a quest to find the Holy Grail that better captured the appeal of the original, and propelled Harrison Ford to even greater stardom while featuring co-star Sean Connery (as his father)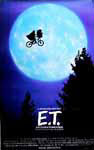 Spielberg's sentimental, crowd-pleasing story E.T.: The Extra Terrestrial (1982), about a loveable, homeless, and stranded alien creature from outer space that was befriended and adopted by a lonely young boy, was a major blockbuster in the summer of 1982, popularizing the catch-phrase: "ET phone home." The endearing science-fiction fantasy surpassed Star Wars (1977) (and previously Spielberg's own Jaws (1975)) as the highest-grossing film.
[A more intelligent and grown-up version of E.T. crossed with Close Encounters of the Third Kind was John Carpenter's sci-fi fantasy and romantic melodrama Starman (1984) with Jeff Bridges as the alien visitor (in an Oscar-nominated role - the only one for a Carpenter film to date!) landing in Wisconsin. He visited Karen Allen in the likeness of her recently-deceased husband. The film, whose title was taken from a 1972 David Bowie hit, also featured a recognizable and emotionally-moving score by Jack Nitzsche, and brought about a mid-1980s ABC-TV series spinoff starring Robert Hays.]
Steven Spielberg then departed from his usual special-effects productions and turned to his first 'serious' adult dramas:
an adaptation of Alice Walker's best-selling novel The Color Purple (1985) received eleven Academy Award nominations but was left empty-handed; it starred Oprah Winfrey as Sofia, Whoopi Goldberg as Celie, and Danny Glover as an abusive husband
Empire of the Sun (1987), a second attempt at a unique blockbuster, was about a young boy's experiences (based on J.G. Ballard's semi-autobiographical novel) in a WWII Japanese concentration camp in China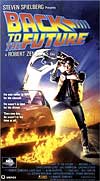 Spielberg also served as producer for a number of films: Barry Levinson's Indiana Jones type adventure The Young Sherlock Holmes (1985) with virtuoso special effects sequences created by Lucas' computer animators (Pixar), and the fantasy-comedy "Back to the Future" trilogy (with Robert Zemeckis as director). The first film in the enormously-successful film series was Back to the Future (1985), an inventive time-travel comedy starring Michael J. Fox as teenaged Marty McFly who cruised back to 1955 in a DeLorean with mad scientist-inventor Dr. Brown (Christopher Lloyd) and confronted intriguing 'what if' Oedipal questions regarding his parents (Lea Thompson and Crispin Glover).
An Indiana Jones-type adventure film Romancing the Stone (1984), also by director Robert Zemeckis, tried to capitalize on the decade's most popular films by taking a romantic fiction writer (Kathleen Turner) into an exciting, non-stop escapade in Colombia with a soldier-of-fortune (Michael Douglas). [The film also was the breakout film for Danny DeVito, who would later be a lead actor in Ruthless People (1986) and later would debut-direct Throw Momma From the Train (1987).] It was followed by the similar sequel, the romantic adventure comedy The Jewel of the Nile (1985). Although not the third film in the series, DeVito (as director), Turner, and Douglas were re-teamed in the failed black comedy The War of the Roses (1989).
Horror and humor were combined in Spielberg's teen-oriented productions:
director Tobe Hooper's Poltergeist (1982) was about a 5 year-old girl (Heather O'Rourke) who unleashed the spirits through the TV set ("They're here") and was kidnapped by unfriendly spirits, and a suburban house built over an old Indian burial ground
Joe Dante's anarchic comedy Gremlins (1984) was about furry, loveable mogwai creatures in a Capra-esque small-town setting that mutated after being dowsed with water (or after being fed after midnight) into murderous gremlins - a reversal of Spielberg's own E.T.: The Extra-Terrestrial (1982); the subversive film famously included Phoebe Cates' monologue about how the sacred cows of Santa Claus and Christmas were ruined for her, and was partly responsible for the institution of the PG-13 rating; the film's sequel was Dante's Gremlins 2: The New Batch (1990)
the poorly-received, kid-oriented adventure by director Richard Donner entitled The Goonies (1985) was about a group of kids who searched for treasure with One-Eyed Willie's treasure map
Cross-Over TV Comedy Show Stars: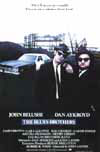 In the late 70s and early 80s, many budding comedians, including John Belushi, Bill Murray, Joan Rivers, Chris Farley, Robert Klein, Peter Boyle, Alan Arkin, Fred Willard, James Belushi, Shelley Long, and Martin Short, first appeared as sketch comedians in a Chicago troupe comedy theater named Second City. Its offshoot in Toronto, Canada featured Rick Moranis, Gilda Radner, Dan Aykroyd, Harold Ramis, Martin Short, Mike Myers, and John Candy, among others. Many of them used Second City as a career springboard, and would go on to become well-known TV comedians and movie stars. NBC TV's live late-night show Saturday Night Live, which debuted in October of 1975, also provided its first cast of 'Not Ready for Prime Time Players" including Chevy Chase, Dan Aykroyd, John Belushi, and Jane Curtin.
Cross-over film appearances of these improvisational, comedic stars now on sketch-based TV shows swelled in this decade. Two major stars, John Belushi (who appeared in National Lampoon's Animal House (1978)) and Dan Aykroyd starred as recently-released Joliet prison inmates turned bandleader brothers Elwood and Jake (from their recurring sketches on the small screen) in director John Landis' The Blues Brothers (1980). [A few years later, a helicopter accident on the film set of Landis' Twilight Zone - The Movie (1983) (based upon Rod Serling's classic sci-fi TV show), killed actor Vic Morrow (veteran actor, star of TV's Combat!, and father of actress Jennifer Jason Leigh) and two Vietnamese child actors. Landis was indicted with three counts of involuntary manslaughter, but finally acquitted during the nine-month trial that began in September 1986.]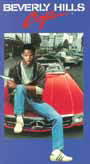 21 year old comedian Eddie Murphy, another regular on Saturday Night Live, was emerging as a major star and box-office moneymaker with his first film, portraying convicted prisoner Reggie Hammond (and mismatched with Nick Nolte) in director Walter Hill's excellent cops-and-robbers action buddy film 48 Hrs. (1982). He also appeared in John Landis' Trading Places (1983) in which a rich man (Dan Aykroyd) traded places with a poor man (Murphy) as part of a dollar bet between the Duke brothers. His most successful appearances were in the Beverly Hills Cop trilogy as street-wise, fast-talking Detroit cop Axel Foley, in fish-out-of-water tales:
[In the late 80s, Murphy departed from his Beverly Hills Cop action-crime drama/comedy series, trying something different with The Golden Child (1986) and Coming to America (1988), a film about a pampered African prince (from the fictitious monarchic state of Zamunda) who journeyed to New York City to find a bride/queen - a story-line reminiscent of many 40s-era comedies. Paula Abdul was the film's choreographer - a little-known fact. Comedian and writer Art Buchwald accused the film's producers at Paramount of plagiarism (the film's plot resembled his film treatment 'King for a Day'), and won a sizeable court judgment in 1995.]
Ivan Reitman (known for the irreverent National Lampoon's Animal House (1978) and Meatballs (1979) with Bill Murray in his first lead role as a goof-off summer camp counselor) directed Stripes (1981). In the film, Murray starred as a reluctant enlistee in the US Army (along with overweight John Candy as Ox and Judge Reinhold as stoned Elmo) who suddenly ran afoul of Sgt. Hulka (Warren Oates) - in a male version of Private Benjamin (1980). (The storyline in Private Benjamin (1980), with TV regular Goldie Hawn from Laugh-in playing a spoiled, self-obsessed Jewish princess who was widowed on her wedding night and then joined the Army, was reminiscent of the "This is the Army" comedies in the 40s and 50s.)

Murray also appeared in Harold Ramis' directorial debut film -- the popular anarchic comedy Caddyshack (1980) (with Chevy Chase in his second lead role after appearing with Goldie Hawn in Foul Play (1978)) as deranged golf-course groundskeeper Carl Spackler at the Bushwood Country Club, who tried to blow up a mischevious gopher enemy - an animatronic gopher named Chuck E. Rodent. Reitman also directed the immensely popular sci-fi comedy film Ghostbusters (1984), with a screenplay by Dan Aykroyd and Harold Ramis, and stars including Aykroyd, Murray, Ramis, and Rick Moranis. Moranis was well-known for his appearances in the series of Honey films, including Honey, I Shrunk the Kids (1989) and 90s sequels: Honey, I Blew Up the Kid (1992), and Honey, We Shrunk Ourselves (1996).

TV comedian Steve Martin (known for his "happy feet," rabbit ears, and arrow through the head on The Smothers Brothers Show and other variety shows) appeared in his first major film at the end of the previous decade, in Carl Reiner's The Jerk (1979). After Pennies from Heaven (1981), he also appeared in a few films that paid homage to classic Hollywood genres, including Carl Reiner's mock Dead Men Don't Wear Plaid (1982) with Martin as detective Rigby Reardon mingling with footage from classic 40s noirs and other film stars, and the spoof of 50s mad-scientist films The Man With Two Brains (1983). This was followed by Carl Reiner's well-acted All of Me (1984) in which he shared a body and split personality with Lily Tomlin. Next was Fred Schepisi's update of the Cyrano de Bergerac romantic legend Roxanne (1987), and then he co-starred with John Candy (as a shower-ring salesman) in John Hughes' slapstick, screwball road film Planes, Trains and Automobiles (1987) about a nightmarish journey at Thanksgiving time.

Film History of the 1980s
Part 1, Part 2, Part 3, Part 4, Part 5, Part 6
---



---