Highest Paid Actors and Actresses, And A Decline in the Cult of Major Film Celebrities and Stars:
Controversy still surrounded the existence of an ongoing wage disparity in Hollywood, in which men made much more money than women in the industry. For the most part, men tended to star in big-budget action or superhero movies that earned tremendous sums at the box office, while women were not allowed to compete at the same level (without the opportunity for the same roles), except for a few exceptions such as Angelina Jolie, Sandra Bullock and Jennifer Lawrence. And it had always been true that aging women's salaries would precipitously decline.
Many of the best film openings were not for a big-name major Hollywood star, but for a well-directed solid story. The fast-action comedy Knight and Day (2010) counted on Tom Cruise's bankability (with another aging headliner Cameron Diaz), but it ended up having Cruise's lowest-attended opening weekend since Far and Away (1992). The poorly-received pretentious summer film The A-Team (2010), capitalizing only on its brand name, was a real low for a repeat of a major action TV series.
The star power of the romantic thriller The Tourist (2010), touting the pairing of Johnny Depp and Angelina Jolie, fell flat, as did Russell Crowe and Cate Blanchett in Ridley Scott's Gladiator-like Robin Hood (2010), Jennifer Aniston and Gerard Butler mismatched in The Bounty Hunter (2010), or George Clooney in the slow-moving The American (2010). Over-privileged Julia Roberts in the heavily-merchandized Eat Pray Love (2010) exhibited the narcissistic star's shallow soul-searching. Joaquin Phoenix's appearance in the experimental mockumentary I'm Still Here (2010) made fun of 'celebrity' itself.
For example, flops with big names in 2015 included: George Clooney in Tomorrowland (2015) (at $93 million, with a budget of $190 million), Channing Tatum in Jupiter Ascending (2015) (at $47 million, with a budget of $176 million), Adam Sandler in Pixels (2015) (at $79 million, with a budget of $88 million), Sandra Bullock in Our Brand is Crisis (2015) (at only $7 million), Meryl Streep in Ricki and the Flash (2015) (at $27 million) and Angelina Jolie and Brad Pitt in By the Sea (2015) (at only $538,000).
It was a sign of the times that three of the biggest films of 2015 bypassed established movie stars and fronted their casts with TV stars. Jurassic World (2015): Park And Recreation's Chris Pratt, Terminator Genysis (2015): Game Of Thrones' Emilia Clarke, and Fantastic Four (2015): House Of Cards' Kate Mara.
The Horror Film Boom: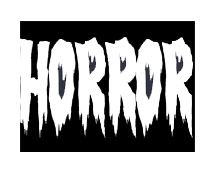 Low-budget horror films were on the rise in the decade of the 2010s. They were found to be more lucrative (with larger profit margins and lower production costs) than most other kinds of genre productions. After the growing trend of torture-porn in the earlier decade (with films such as Saw (2004) and Hostel (2005)), horror films began to branch off and emphasize suspense and thriller aspects instead of the gore. Halloween's 11 franchise films (from 1978-2018) were in strong contention, especially after the release of Halloween (2018) (with domestic revenue of $159.3 million), the number one film of the franchise.
The Saw series of eight horror films (from 2004-2017) briefly took prominence as the highest-grossing horror film series in the decade (and of all-time), with the release of the 7th and 8th films in the gory-torture series, Saw 3D: The Final Chapter (2010) and Jigsaw (2017). The Saw films saw a domestic grand total of $454.8 million by the close of the decade. This exceeded the total domestic gross ($401.4 million) of the Paranormal Activity series (2007-2015) of six films.
However, their main competitors were two up-and-coming horror series:
the two It films (2017-2019)
the six Conjuring Universe films (2013-2019), including The Conjuring, Annabelle, and The Nun films (some sources include The Curse of La Llorona (2019), bringing the domestic total to $740 million)
Other classic horror film series (from the last three decades) with lesser revenues (although if adjusted for inflation, their box-office numbers increased considerably) included:
Some Great Examples of Remarkable Horror Films in the Decade of the 2010s:
2017 was one of the biggest years ever for the horror genre, at approximately $865 million total, although some very original and memorable horror films extended throughout the entire decade.
The Babadook (2014) - from director/writer Jennifer Kent, a chilling tale about the villainous, monstrous title character ('Mister Babadook'), and the deteriorating mental state of grieving widowed single mother Amelia (Essie Davis) plagued by the violent death of her husband (who died in a car accident while they were on their way to the hospital to give birth); she was raising their only son Samuel (Noah Wiseman) - a disturbed and outcast boy who was haunted by an invisible force/monster in the house
The Visit (2015) - writer/director M. Night Shyamalan's low-budget, 'found-footage' horror film was about a 5-day visit with grandparents, Doris "Nana" (Deanna Dunagan) and John "Pop-Pop" (Peter McRobbie), by 15 year-old aspiring documentary filmmaker Becca and her younger 13 year-old brother Tyler (Ed Oxenbould) - with a tremendous plot twist revealing: "THOSE ARE NOT YOUR GRANDPARENTS!!!!"
The VVitch (2016), the debut film of director Robert Eggers, a classic, tense and atmospheric supernatural horror tale about an excommunicated or banished 17th century Puritan family who built their own secluded farm on the edge of a vast and deep forest where they became preyed upon by an ancient, malevolent witch; the film's star was the family's oldest teenaged daughter Thomasin (Anya Taylor-Joy) who became a problem for the pious, patriarchal father figure William (Ralph Ineson) when accused by her younger siblings of being a witch working for Black Phillip, the pet goat
The Conjuring 2 (2016) - a very scary sequel that surpassed the original from 2013, again directed by James Wan, about paranormal investigators Ed Warren (Patrick Wilson) and Lorraine Warren (Vera Farmiga) who were pitted against England's famous Enfield Poltergeist in a house in North London


Split (2017), a psychological thriller from writer/director M. Night Shyamalan as an entry in his so-called "Unbreakable" trilogy, about a disturbed abductor-kidnapper (James McAvoy) with 23 distinct 'split-personalities' (and a 24th one about to emerge); with domestic revenue of $138.3 million - it was the 23rd highest-grossing (domestic) film of the year
Get Out (2017), director-writer/actor Jordan Peele's small-budgeted independent horror film (his directorial debut film), with a budget of $4.5 million and box-office gross of $176 million (domestic), it was easily one of the most profitable movies of all-time - and the 15th highest-grossing (domestic) film of the year; it received the Academy Award for Best Original Screenplay; the creepy satire on race relations and white hubris also hinted at 'The Stepford Wives'; the film's plot was simple - young African-American photographer Chris Washington (Daniel Kaluuya) met his white girlfriend Rose's (Allison Williams) family, the Armitages (led by hypnotherapist Missy (Catherine Keener)) for the first time during a weekend trip to their secluded home in the woods - a family with incredibly-disturbing secrets
It (2017) - another Stephen King adaptation, this time from director Andy Muschietti, a huge R-rated hit with $327.5 million revenue (domestic) - and the highest grossing horror film of all time that threatened to bypass every other horror franchise with the release of its sequel; it was the 6th highest-grossing (domestic) film of the year; the coming-of-age story was about a group of bullied kids (The Loser's Club) in the summer of 1989 in Derry, Maine also featured Bill Skarsgard as the evil and unforgettable Pennywise the 'Dancing' Clown - a shape-shifting monster


A Quiet Place (2018), a post-apocalyptic, sci-fi thriller from director/co-writer/star John Krasinski, about a near-future world where human survivors (including Emily Blunt, Krasinski and their three children) had to remain quiet in order to avoid detection by blind creatures with ultra-sensitive hearing
Halloween (2018), from director David Gordon Green, a solid entry that returned to the iconic roots of the Halloween saga; it was the eleventh installment in the Halloween film series and a direct sequel to Halloween (1978), again with Jamie Lee Curtis reprising her role as an older, PTSD-suffering Laurie Strode seeking revenge after 40 years against masked mental patient and homicidal psychopath Michael Myers
Hereditary (2018), the debut feature film from writer/director Ari Aster, a terrifying film about the dark secrets of a self-destructive family led by grieving Annie Graham (Toni Collette) (after the death of her mother), and her son Peter (Alex Wolff) - menaced by a supernatural force
Us (2019), Jordan Peele's follow-up to Get Out (2017) - about the Wilson family's return to a Santa Cruz, CA beachfront home; earlier in her life, the wife Adelaide (Madison Curry as child, Lupita Nyong'o as adult) was confronted at the same locale by an apparition that looked like her; now, the entire family was being attacked by four masked strangers wearing red jumpsuits and wielding brightly colored, sharp scissors - they were actually doppelgangers of each family member
The Strength of Feature-Length Documentaries:
Movie audiences had a more positive attitude toward screen entertainment of all kinds, thanks to growing familiarity with reality TV and YouTube. There were a number of film distributors who took chances on self-produced, low-budget projects independent of the studios (and financed through a phenomenon known as "crowdfunding"), during a time when the number of studio films was declining. Documentaries could be made cheaply, with widely-available and affordable, low-cost digital film equipment. Many docs of feature-length made a strong showing as unexpected hits during the summer months of 2010.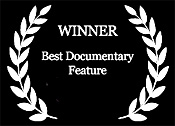 Some felt there was a glut of documentaries critical of various social issues, such as the two environmentally-themed documentaries which were Oscar nominees in the year of the Gulf oil spill: Waste Land (2010) and GasLand (2010). They were joined by National Geographic's Afghanistan war-themed Restrepo (2010), Inside Job (2010) - an accounting of the 2008 global financial meltdown, and the mysterious UK graffiti artist Banksy's Exit Through the Gift Shop (2010). Others that showed promise included the highest-grossing documentary of the year - Disney's ecological nature drama Oceans (2010); also Babies (2010), Guggenheim's un-nominated polemic on US education woes in Waiting For Superman (2010), the intriguing and plot-twisting Catfish (2010) revealing a surprising Facebook family relationship, Joan Rivers: A Piece of Work (2010), Countdown to Zero (2010) (the follow-up film about the nuclear arms race from the makers of An Inconvenient Truth), and The Tillman Story (2010) about a NFL star turned soldier.
Joshua Oppenheimer's The Act Of Killing (2012) provided re-enactments of genocidal mass killings by former Indonesian death-squad leaders. Malik Bendjelloul and Simon Chinn's Oscar-winning Searching For Sugar Man (2012) followed two Cape Town fans - Stephen "Sugar" Segerman and Craig Bartholomew Strydom - to find out whether the rumored death of American musician Sixto Rodriguez was true or not. Also, Morgan Neville's Oscar-winning Twenty Feet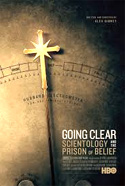 From Stardom (2013) followed the life of back-up singers, and Alex Gibney's controversial Going Clear: Scientology and the Prison of Belief (2015) was an expose of the Church of Scientology and its alleged human-rights violations and instances of psychological abuse. The sensationalizing, passionate news-documentary feature Blackfish (2013) from director Gabriela Cowperthwaite was an expose about the harmful treatment of captive orca whales at SeaWorld (San Diego, CA).
Documentaries made a modest comeback in mid-decade, especially Asif Kapadia's Oscar-winner Amy (2015) followed the tragic rise and fall of British singer and songwriter Amy Winehouse. Michal Marczak's All These Sleepless Nights (2016) was a mesmerizing documentary that followed the lives of two Polish twenty-somethings. Ezra Edelman's and ESPN's O.J.: Made in America (2016) won the Best Documentary Oscar Academy Award, becoming the longest Oscar winner ever (at 467 minutes) - it was released as an episodic 5-part serial on ESPN. Other praised documentaries included Weiner (2016) - the examination of a scandalous NY political figure running for NYC Mayor, and director Ava DuVernay's 13th (2016) - about racial inequality in the US criminal justice and prison systems. Netflix's Oscar-winner Icarus (2017) revealed a major international doping scandal within the sport of amateur cycling racing, and another Oscar winner Free Solo (2018) documented the first free solo climb of Yosemite's El Capitan.
Two documentaries that also made a significant impact were biopics: Morgan Neville's Won't You Be My Neighbor? (2018) about children's TV show host Fred Rogers, and RBG (2018) about the life of Supreme Court Justice Ruth Bader Ginsburg.
The Passing of Older Stars and Notables in the Decade: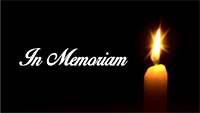 Year

Star

Age

Some Notable Films

2010

Jean Simmons
Actress

80

The Robe (1953), Guys and Dolls (1955), and Spartacus (1960)

Dennis Hopper
Actor, Filmmaker

74

Rebel Without a Cause (1955), Giant (1956), and Easy Rider (1969)

Leslie Nielsen

84

Airplane! (1980), and Naked Gun films (1988-1994)

Tony Curtis
Actor

85

Sweet Smell of Success (1957), The Defiant Ones (1958), and Some Like It Hot (1959)

Blake Edwards
Writer/Director
(married to Julie Andrews)

88

Breakfast at Tiffany's (1961), Days of Wine and Roses (1962), and The Pink Panther films (1963-1993)

2011

Jane Russell
Actress
(Discovered by Howard Hughes)

89

The Outlaw (1943) and Gentlemen Prefer Blondes (1953)

Elizabeth Taylor
Actress

79

Cat on a Hot Tin Roof (1958), Cleopatra (1963) and Who's Afraid of Virginia Woolf? (1966)

Sidney Lumet
Producer/Director

86

12 Angry Men (1957), Dog Day Afternoon (1975), and Network (1976)

2012

Ernest Borgnine
Actor

95

Marty (1955)

2013

Esther Williams
Swimmer/Actress

91

Peter O'Toole
Multiple Oscar-Nominee

81

Lawrence of Arabia (1962)

Joan Fontaine
Actress
(Olivia de Havilland's sister)

96

Rebecca (1940) and Suspicion (1941)

2014

Shirley Temple Black
Child Star/Actress

85

Mickey Rooney
Actor


93

Boys Town (1938)
(one of longest acting careers from 1927 until death)

Robin Williams
Actor/Comedian

63
(suicide)

Dead Poets Society (1989) and Good Will Hunting (1997)

Lauren Bacall
Actress
(married to Humphrey Bogart)

89

To Have and Have Not (1944), The Big Sleep (1946), and Key Largo (1948)

Mike Nichols
Director

83

Who's Afraid of Virginia Woolf? (1966) and The Graduate (1967)

2015

Leonard Nimoy
Actor/Director

83

Spock in the original Star Trek series and through out the Star Trek feature film franchise (1966-2013)

Christopher Lee
Actor

93

Multiple Hammer Studios' horror film roles as Dracula (i.e., Dracula: Prince of Darkness (1966)) and for his performances in two parts (II and III) of the Star Wars franchise, and as Saruman in The Lord of the Rings film trilogy (2001–2003) and in two Hobbit films (2012, 2014)

Maureen O'Hara
Actress

95

Miracle on 34th Street (1947) and The Quiet Man (1952)

2016

Michael Cimino
Writer/Director

77

The Deer Hunter (1978) and Heaven's Gate (1980)

Gene Wilder
Actor

83

Willy Wonka & The Chocolate Factory (1971), Blazing Saddles (1974), and Young Frankenstein (1974)

Carrie Fisher
Actress

60

Princess Leia in Star Wars: Episode IV: A New Hope (1977) and four sequels (1980, 1983, 2015, and 2017)

Debbie Reynolds
Actress
(mother of Carrie Fisher)

84

Singin' in the Rain (1952)

2017

Roger Moore
British Actor

89

James Bond in seven films over twelve years (from Live and Let Die (1973) to A View to a Kill (1985))

George A. Romero
Director/Zombie film-maker


77

Night of the Living Dead (1968) and Dawn of the Dead (1978)

Jerry Lewis
Comedian/Actor

91

The Bellboy (1960), The Nutty Professor (1963) and Martin Scorsese's The King of Comedy (1982)

2018

Dorothy Malone
Actress

93

The Big Sleep (1946), and Written on the Wind (1956)

Milos Forman
Director

86

One Flew Over the Cuckoo's Nest (1975), Hair (1979), Ragtime (1981), Amadeus (1984), Valmont (1989), The People vs. Larry Flynt (1996), and Man on the Moon (1999)

Bernardo Bertolucci
Director

77

Last Tango in Paris (1972), The Last Emperor (1987), The Sheltering Sky (1990), Stealing Beauty (1996), and The Dreamers (2003)

Nicolas Roeg
Director

90

Performance (1970), Walkabout (1971), Don't Look Now (1973), The Man Who Fell to Earth (1976), Bad Timing (1980), and The Witches (1990)

Penny Marshall
Director/Actress

75

Big (1988), Awakenings (1989), and A League of Their Own (1992)

Tab Hunter
Actor

86

Damn Yankees (1958), and Polyester (1981)

2019

Doris Day
Actress

97

Calamity Jane (1953), Love Me or Leave Me (1955), The Man Who Knew Too Much (1956), The Pajama Game (1957), Pillow Talk (1959), Lover Come Back (1961), That Touch of Mink (1962), and With Six You Get Eggroll (1968)

Peter Fonda
Actor/Director

79

Lilith (1964), The Young Lovers (1964), The Wild Angels (1966), The Trip (1967), Easy Rider (1969), The Hired Hand (1971), The Last Movie (1971), Dirty Mary Crazy Larry (1974), Race With the Devil (1975), Futureworld (1976), Outlaw Blues (1977), Wanda Nevada (1979), The Cannonball Run (1981), Ulee's Gold (1997), The Limey (1999)

John Singleton
Director

51

Boyz n the Hood (1991), Poetic Justice (1993), Higher Learning (1995), Shaft (2000), 2 Fast 2 Furious (2003)

Film History of the 2010s
Part 1, Part 2, Part 3, Part 4, Part 5
---



---