Erotic Cinema:
E. L. James' 2011 trashy, erotic romance novel Fifty Shades of Grey, which sold over 100 million copies worldwide, was adapted into three films, beginning with director Sam Taylor-Johnson's controversially-sexy film, Fifty Shades of Grey (2015). It was a highly-anticipated pop cultural phenomenon about a sado-masochistic relationship. It starred Dakota Johnson as assistant literary editor Anastasia 'Ana' Steele and Jamie Dornan as charismatic Seattle billionaire sadist Christian Grey. Before its Valentine's Day release in 2015, the movie sold more advanced tickets than any other R-rated movie in history, and it was the widest R-rated opening ever (at over 3,600 theatres). It eventually earned $166.2 million (domestic), and a whopping $570 million (worldwide). It became one of Universal Pictures' highest grossing R-rated international releases, topping Universal's previous original R-rated comedy, Ted (2012) (at $549.4 million).

Fifty Shades of Grey (2015)
$166.2 million (domestic)
$570 million (worldwide)
Budget: $40 million


Fifty Shades Darker (2017)
$114.6 million (domestic)
$377 million (worldwide)
Budget: $55 million


Fifty Shades Freed (2018)
$100.4 million (domestic)
$372 million (worldwide)
Budget: $55 million
The initial movie, with production costs of $40 million, attracted an audience that was overwhelming female. It was clear that the film would spawn a few sequels - unusual for Hollywood which had recoiled for years from films about sex. Its effective advertising slogan was "Are You Curious?", although most of its reviews were critical and unfavorable. Initially, it was quite a phenomenon at the box-office (especially internationally), but then faltered due to horrible reviews and weak word-of-mouth.
An erotic, glittery drama sequel, Fifty Shades Darker (2017) was directed by James Foley, and was also released around Valentine's Day. Its taglines were: "Every Fairy Tale Has a Dark Side" and "Slip Into Something a Shade Darker." A sequel followed the next year in February of 2018: Fifty Shades Freed: The Final Chapter (2018), directed again by James Foley, with the tagline: "Don't Miss the Climax."
Two 'chick-flick' movies featuring hunky, bare-assed male strippers in a dance revue did well in the decade:
Magic Mike (2012), director Stephen Soderbergh's slick drama, famous for its male strip routines, starring Channing Tatum (as roofer Mike), who worked three days a week as the lead dancer at a Tampa strip club known as Xquisite, with Matthew McConaughey as the club's impressive boss Dallas wearing black leather pants - [Note: the film's story was based on actor Tatum's brief real-life experiences as a stripper in a Florida club in the late 1990s, stage-named Chan Crawford]
Magic Mike XXL (2015), an inevitable raunchy sequel by director Gregory Jacobs, with Tatum reprising his role as 'Magic Mike.' It was three years later, after Mike had quit as a stripper and taken up his own furniture business, but met up with his "Kings of Tampa" buddies for one last performance on a road trip to the Strippers' Convention in Myrtle Beach, South Carolina, a show MC'd by Paris (Elizabeth Banks)
There were two other mainstream, erotic romantic comedy/dramas, and at least four other foreign entries in the sub-genre:
Blue Valentine (2010), by director Derek Cianfrance; the downbeat, indie romantic drama about a working-class marriage in rural eastern Pennsylvania over a six-year period was between two struggling spouses: Cindy Heller (Michelle Williams), a medical assistant, and Dean Pereira (Ryan Gosling), a charming blue-collar worker/slacker; all of the frankly-depicted sex scenes between the two stars were non-explicit, discreetly shot, and non-gratuitous
Love & Other Drugs (2010), by director Edward Zwick; this mainstream romantic comedy was very frank to display such abundant nudity, especially from its up-and-coming young female star (Anne Hathaway); in the story, handsome, smooth-talking, womanizing Pfizer pharmaceutical-sales representative Jamie Randall (Jake Gyllenhaal) fell in love with Maggie Murdock (Hathaway), a free-spirited 26 year-old artist/diner waitress suffering from Parkinson's disease
Shame (2011, UK), from British director Steve McQueen - it was a powerful yet dark NC-17 rated sex addiction film about NYC businessman Brandon Sullivan (Michael Fassbender), who suffered from a serious problem or obsession - with sex; it never portrayed pornographic sex, and the sex itself was quite joyless, shameful and self-destructive
Blue is the Warmest Color (2013, Fr.) (aka La Vie d'Adèle – Chapitres 1 et 2) - writer/producer/director Abdellatif Kechiche's NC-17 rated (for "explicit sexual content") three-hour French drama won the Palme d'Or at the Cannes Film Festival, for its portrayal of a lesbian relationship between teenaged, 15 year-old high-school student Adèle (Adèle Exarchopoulos) and blue-haired collegiate Fine Art student Emma (Léa Seydoux)
Nymphomaniac Vol. 1-2 (2013-2014), controversial director Lars von Trier's unrated two-part drama was the recounting of the erotic sex life of 42 year-old, self-proclaimed, insatiable "nymphomaniac" (or "sex-addict'') Joe (Charlotte Gainsbourg); the sexually-explicit films (four hours in length for the censored version and 5 1/2 hours for the Director's Cut) in the exhausting two-part epic, although mostly tame and simulated, were immediately labeled as 'pornographic'
Love (2015, Fr./Belg.), Argentine/French director Gaspar Noé's controversial fourth feature film followed after other provocative and challenging arthouse works, including I Stand Alone (1998), Irreversible (2002), and Enter the Void (2009); when screened at the Cannes Film Festival, the film was referred to as "Noé's 3D porno"; it again raised the question about what constituted pornography and what constituted art
However, the most rampant and explicit nudity was not on the theatrical big-screen, but in a myriad number of premium TV/cable shows, always pushing the envelope of what was acceptable. The sheer number of new shows on premium TV cable channels - to escape the FCC's rules on indecency, was astonishing. It had become commonplace and frequent to see bare breasts, butts, and some glimpses of genitals (and even some full-frontal male views) - and these instances were not blurred out. On-screen nudity and sexual scenes boldly saturated the market. See Filmsite's History of Sex in Cinema - the 2010s decade: beginning with the year 2010.
Independent Film Success Story in the 2010 Decade: A24
Founded in August of 2012 in Manhattan, an American independent entertainment company, known as A24 Films (and later simply as A24), became a sign of the times. It proved that a small, low-budget, smart-minded film company, concentrating on the art of film, could still be founded and become successful and powerful. Its main purpose was to provide a distinctive point-of-view and radical tone for its unique film output, including these examples:
A Sampling of A24 Films


Spring Breakers (2013)

directed by Harmony Korine, a slick, neon-lit film about a wild group of spring breakers in Florida (James Franco, Vanessa Hudgens, Selena Gomez, etc.)

The Bling Ring (2013)

directed/written by Sofia Coppola, a true-story crime film about a group of teens who robbed celebrity homes

The Spectacular Now (2013)

a coming-of-age film (starring Shailene Woodley)

Under the Skin (2013)

directed by Jonathan Glazer, a strange sci-fi film starring Scarlett Johansson

Ex Machina (2014/2015)

distributed in US by A24, a British psychological science fiction film written and directed by Alex Garland (his directorial debut film)
Academy Awards (2 nominations, 1 win): Best Visual Effects

Amy (2015)

a UK documentary about the life and tragic death of songwriter/singer Amy Winehouse
Academy Awards (1 nom and 1 win): Best Documentary Feature; became the the highest-grossing British documentary film of all time

Room (2015)

distributed in US by A24, Lenny Abrahamson, an independent film drama about a captive mother (Brie Larson) and son
Academy Awards (4 noms and 1 win): Brie Larson for Best Actress

The VVitch (2015)

directed by Robert Eggers, distributed worldwide by A24, a horror film

The Lobster (2015)

directed by Yorgos Lanthimos, an absurdist black comedy starring Colin Farrell
Academy Awards (1 nom, 0 wins):

Moonlight (2016)

directed by Barry Jenkins, about the life of an African-American man (Mahershala Ali) in Miami
Academy Awards (8 noms and 3 wins): Best Picture, Mahershala Ali for Best Supporting Actor, and Best Adapted Screenplay

American Honey (2016)

directed by Andrea Arnold, about a teenaged runaway (Sasha Lane)

20th Century Women (2016)

written/directed by Mike Mills, a drama set in the late-1970s Southern California
Academy Awards (1 nom, 0 wins):

The Florida Project (2017)

directed by Sean Baker, about life in a budget motel near Florida's DisneyWorld, with Willem Dafoe as the motel's manager
Academy Awards (1 nom, 0 wins):

Lady Bird (2017)

written/directed by Greta Gerwig (her solo directorial debut), a coming of age drama starring Saoirse Ronan as Christine 'Lady Bird' MacPherson
Academy Awards (5 noms, 0 wins):

Hereditary (2018)

directed by Ari Aster (directorial debut), a horror film
The studio's success was furthered by deals with DirecTV Cinema and Amazon Prime in 2013. By the end of the decade, the studio had acquired 25 Academy Award nominations and 6 wins. After its initial success, the studio also branched out into TV production and a deal with Apple to produce originals films.
YouTube Growth for Filmmakers:

The popular free video platform YouTube (started in 2005) was growing in leaps and bounds, in terms of new posted content per minute and the number of unique user visits to the site each month. Their two most popular categories of channels were "film" and "entertainment" - hinting that they could function as a primary platform for filmmakers to distribute their product. Some film-makers were using YouTube as a means to provide video-extras (behind-the-scenes, 'making of' clips, interviews, etc.) to create interest and provide further marketing to a fan base.
In this decade, some of the biggest celebrities among teens, millennials, and Generation Z were digital stars (often YouTube personalities).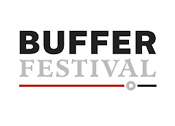 In late 2013, YouTube launched their own annual film festival, the Buffer Festival, entirely dedicated to YouTube content. The Buffer Festival, held in Toronto each year, was a publicly-attended theatrical showcase that presented digital video content from the most prominent creators on YouTube. The annual showcase of YouTube video premieres brought together the most acclaimed digital creators and their audiences.
[Note: YouTube was already functioning as the venue to view established film festival content (usually short films), for Sundance and the Toronto Film Festivals.]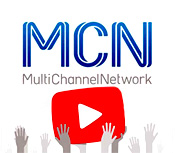 The video platform YouTube went further to help encourage development of some YouTube channels by allowing owners the option of joining Multi-Channel Networks ("MCNs" or "networks"). Third-party service providers affiliated with multiple YouTube channels offered services, including cross-promotion and audience development, content programming, creator collaborations, digital rights management, funding and monetization, and/or sales. An MCN promised to broker brand deals, connect with other top YouTube channels or brands, and sometimes provide studio space to produce content. In exchange for signing up with a MCN, channel owners had to give up a percentage of their revenue or whatever else was negotiated. Increasingly, MCNs catered to niche audiences like gaming, beauty, dancing, music, film, comedy, and cooking/food to better serve audiences looking for a specific type of content.
In the latter part of the decade, MCNs were affected when YouTube networks adopted controversial and radical new policies and dropped thousands of creators. This marked a major pivot for the business, to focus more on studio or media-brand models (by identifying great talent, connecting with audiences, and creating original entertainment content (TV-like shows) that could be scaled). This approach was similar to how Netflix had evolved its streaming business with more original shows and movies. As TV and movie consumption continued to fragment across media distributors, shifting from home video and theatrical viewings to low-cost media consumption on mobile devices by a new and growing demographic, this new model was making inroads on Hollywood's traditional models.
Disney's Purchase of Lucasfilm:
In late 2012, The Walt Disney Company purchased Lucasfilm from George Lucas for $4.3 billion. It was an advantageous move for both studios since Lucasfilm hadn't really produced anything significant since Indiana Jones and the Kingdom of the Crystal Skull (2008) - and no other major installments in the Star Wars saga since Star Wars: Episode III - Revenge of the Sith (2005).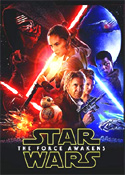 It was subsequently announced that Disney would release a new Star Wars trilogy, beginning with: Star Wars: Episode VII - The Force Awakens (2015). When the film was released, it became the highest-grossing film (domestic) in the franchise at $936.6 million, and the highest-grossing (domestic) film of all-time. It was also a sign of top-earning films in the series each successive year for the next three years:
However, the release of the first anthology film: Solo: A Star Wars Story (2018), the 12th highest-grossing (domestic) film of 2018, at only $213.8 million, caused a re-evaluation of the studio's strategy.
Movie Musicals (Not Including Animations):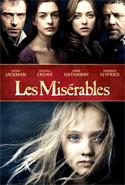 Although from time to time in film history, musicals have disappeared or faced periods of rejection (during the 1980s and 1990s), the decade of the 2010s was good to the genre. It had always been feared that Broadway and theatrical adaptations couldn't be box-office hits or win major Oscar awards, but the trends appeared to show that a new generation of millennials were embracing musicals:
The Muppets (2011) and the sequel Muppets Most Wanted (2014) - from Disney, the 7th and 8th theatrical films featuring the Muppets; the two musical comedies featured the puppet characters, and both were directed by James Bobin
Les Misérables (2012) - from director Tom Hooper, an epic and grand musical set in 19th century France, starring Hugh Jackman (as ex-con Jean Valjean), Russell Crowe (as Inspector Javert), and Best Supporting Actress Oscar-winning Anne Hathaway (Fantine), based upon Victor Hugo's novel and the Broadway adaptation from 1980; it was remarkable that the musical performers realistically sang their lines live with no overdubbing, topped by Hathaway's iconic song "I Dreamed A Dream" (filmed in one uninterrupted take)
Into the Woods (2014) - a stunning, musical revisionist fairy tale from director Rob Marshall, a Stephen Sondheim adaptation starring Meryl Streep as the 'wicked witch,' and including many classic characters from an ensemble of fairy tales
La La Land (2016) - a throw-back to classic musicals or dance movies of Astaire and Rogers, by writer-director Damien Chazelle and composer Justin Hurwitz, with popular stars Ryan Gosling (as Sebastian) and Emma Stone (as Mia) in an unapologetically romantic and fanciful film about star-crossed lovers; with colorful set design and great choreography, it became a popular hit (at $151.1 million domestic), with a total of 14 Academy Award nominations and 6 Oscar wins (including Best Director, Best Actress, Best Cinematography, Best Original Song ("City of Stars"), Best Original Score, and Best Art Direction); it felt very modern, alive and up-to-date due to the fact that it wasn't an adaptation of an existing Broadway musical, or a period piece
Sing Street (2016) - a feel-good, coming-of-age musical directed by John Carney and set in 1980s Dublin Ireland, about an Irish teen who loved 1980s music and formed a rock band to impress a troubled teen girl
The Greatest Showman (2017) - a massive box-office hit (at $174.3 million domestic), starring Hugh Jackman (as P.T. Barnum) and Michelle Williams (as Charity Barnum); with one Oscar nomination for Best Original Song ("This is Me") from Benj Pasek and Justin Paul
Mary Poppins Returns (2018) - another great musical hit (at $172 million domestic), from Disney (Buena Vista) - a sequel (or loose remake of the original Mary Poppins (1964)), starring Emily Blunt as the title character
Mamma Mia! Here We Go Again (2018), a sequel set five years after the events of its predecessor, Mamma Mia! (2008), at the occasion of the grand reopening of the Hotel Bella Donna
Bohemian Rhapsody (2018) - the highest-grossing musical biopic of all-time (at $216.4 million domestic and $906.5 million worldwide), with 5 Academy Award nominations and 4 wins (including Best Actor for Rami Malek, Best Editing, Best Sound, Best Sound Editing), directed by Bryan Singer; it told the story of the legendary rock band Queen and lead singer Freddie Mercury (Malek), leading up to their famous performance at Live Aid in 1985
A Star is Born (2018) - an R-rated, Warner Bros. hit movie with 8 Academy Award nominations and one win for Lady Gaga's Original Song "Shallow"; a modern-day remake of the oft-filmed story
Rocketman (2019) - an Elton John musical fantasy-biopic from Paramount Studios, starring Taron Egerton as Elton John
Last Christmas (2019) - a UK romantic comedy from Paul Feig (with songs by George Michael and Wham!), starring Emilia Clarke and Henry Golding
Fewer Original Films - and Sequel-itis: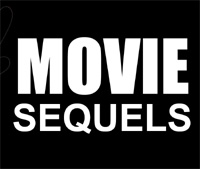 In the decade, there were fewer and fewer one-off or original films - they were viewed as too risky or less safe. Filmmakers and studios were also being more careful about sensitive or offensive subjects, especially after the hack of Sony by N. Korea in 2014 - thereby causing some film ideas or projects to be either censored or heavily edited. Because the multiplexes were crowded with major franchise films, smaller, indie movies were being edged out - and were appearing in other places, such as on Netflix and other VOD services (without a theatrical release).
Remakes and sequels (made in abundance) were often mediocre efforts that only reshaped storylines, characters, and recognizable brands that had already been successful, rather than investing in more original works or new material. There was poor audience response to the superfluous comedy Sex and the City 2 (2010) with its extravagant stars not in the Big Apple but in the Middle East, or the third episode of The Chronicles of Narnia: The Voyage of the Dawn Treader (2010) that was received only lukewarmly as another fantasy film with nothing special in it.
But it was clear why Hollywood studios were concentrating on sequels and remakes as the centerpiece of their business. In 2011, the top twelve films at the box-office (domestic) were all sequels, franchise films, or continuations of previous films.
Top 12 Films (Domestic Box-Office) in 2011
Transformers: Dark of the Moon (2011)
The Twilight Saga: Breaking Dawn, Part 1 (2011)
The Hangover, Part II (2011)
Fast Five (2011)
Cars 2 (2011)
Sherlock Holmes: A Game of Shadows (2011)
Thor (2011)
Captain America: The First Avenger (2011)
However, the downside was the creation of a dangerous glut of remakes, new installments, or franchise sequels - unnecessary and poorly done - and mostly flops or disappointing attempts, especially by the year 2016:
The Year 2016: A Glut of Poor-Performing Remakes/Sequels
Ghostbusters (2016)
Zoolander 2 (2016)
Disney Re-Imaginings: Alice Through the Looking Glass (2016)
Neighbors 2: Sorority Rising (2016)
The Huntsman: Winter's War (2016)
The Divergent Series: Allegiant (2016)
Independence Day: Resurgence (2016)
Robert Langdon Series: Inferno (2016)
Ben-Hur (2016)
Barbershop: The Next Cut (2016)
Teenage Mutant Ninja Turtles: Out of the Shadows (2016)
[Note: There were, to be fair, a few exceptional remakes or spin-offs in 2016, including: Deadpool (2016) and Captain America: Civil War (2016).]
It was no surprise, then that movie theater attendance in the US and Canada in 2017 fell to a low point in the decade, with only 1.23 billion tickets sold (a drop off of 5.8% from the previous year). And even with higher ticket prices, domestic revenue also dropped 2.7% from 2016, from $11.4 billion to $11.1 billion. (See earlier discussion in Part 1).
One of the major reasons for the decline of original programming was that mass audiences were not supporting movies that were not sequels, remakes, reimaginings, spinoffs or an adaptation of a young adult novel. For example, in 2016, five of the top 10 domestic films were superhero films (or related franchise films) that took in almost $2 billion - about 18% of the entire year's box-office revenue.
Sequel and Franchise Craziness:
The decade spawned dozens of successful derivative formats, including remakes (or reboots), sequels, prequels and spin-offs in major franchises or film series.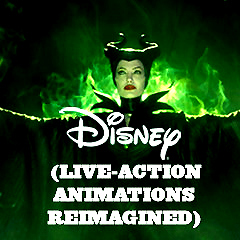 Special attention should be paid to Disney's new strategy of reimagining (or remaking) its classic animations from the past as live-action films. In the decade of the 2010s, this marketing ploy really accelerated, with five films premiering in 2019:
Alice in Wonderland (2010)
Oz the Great and Powerful (2013)
Maleficent (2014)
Cinderella (2015)
The Jungle Book (2016)
Alice Through the Looking Glass (2016)
Pete's Dragon (2016)
Beauty and the Beast (2017)
Dumbo (2019)
Aladdin (2019)
The Lion King (2019)
Maleficent: Mistress of Evil (2019)
Lady and the Tramp (2019)
Also, with the release of Avengers: Endgame (2019), the latest (third) phase of Marvel Studios' Marvel Cinematic Universe essentially came to a close at the end of the decade. The Three Phases (composed of the first 23 films) were known as "The Infinity Saga."

Film History of the 2010s
Part 1, Part 2, Part 3, Part 4, Part 5
---



---