The Cold War Era and Its Influence on Science Fiction Films: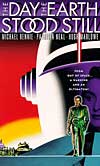 Science fiction films, horror films, and fantasy films (flavored with Cold War paranoia) flourished and dominated the box-office hits of the early to mid-50s (sometimes called the "Monster Movie" decade), when aliens were equated with Communist fears (due to the McCarthy Era's Soviet witch hunt). George Pal's pioneering Destination Moon (1950) was the first in the long series of 50s sci-fi films about outer space travel and other worlds. It won an Oscar for Best Special Effects.
Another popular hit was Robert Wise's intelligent and pacifistic The Day the Earth Stood Still (1951) with the tagline: "From Out of Space, a Warning and an Ultimatum" - a story about a spaceship that landed on the Ellipse in Washington, DC. Emerging from the strange craft were two aliens: a pacifist named Klaatu and robotic enforcer-assistant Gort - with a clear warning. [The film was remade in 2008 by director Scott Derrickson, starring Keanu Reeves as Klaatu.] Rudolph Mate's and producer George Pal's When Worlds Collide (1951) featured more special effects in a race-against-time and the world's extinction. Byron Haskin's The War of the Worlds (1953) (another George Pal-produced film) was adapted from H.G. Wells' 1898 book about a Martian invasion that was finally defeated by lowly bacterial germs. (It also was a sensational radio show in 1938 when Orson Welles adapted it for that medium.) Director William Cameron Menzies' Invaders From Mars (1953) was about a 12 year-old boy (Jimmy Hunt) who saw people disappear into the ground (where Martian aliens had set up a base) and whose parents had been reprogrammed into strange-acting zombies. Earth vs. The Flying Saucers (1956) showed the destruction of the Washington Monument and the Capitol Building by alien spacecraft, with special effects by Ray Harryhausen.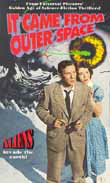 Christian Nyby's classic sci-fi/monster film The Thing (From Another World) (1951) featured a hostile space visitor (James Arness from TV's famed Gunsmoke) at an army research base situated in the North Pole's Arctic. Its closing line broadcast America's 50s-style suspicions of the world: "Watch the skies, everywhere, keep looking - keep watching the skies!" It Came From Outer Space (1953) was the first of director Jack Arnold's well-regarded science-fiction adventures in the 1950s (that included Creature from the Black Lagoon (1954) and The Incredible Shrinking Man (1957) - about a radioactive mist that caused Grant Williams to shrink and become dwarfed by a spider and a cat).
The first in a long series of Britain's Hammer Studios low-budget, horror films was the internationally-successful The Quatermass Experiment (1955) - it inspired a boom and revival of the classic horror and sci-fi genre that was being threatened by a glut of teen-oriented horror films. At the other end of the spectrum of 'serious' science fiction was Ed Wood's campy, hilarious classic Plan 9 From Outer Space (1959).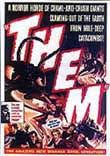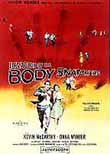 The first of 1950s films about giant monsters aroused by atomic bomb weapons tests was Beast from 20,000 Fathoms (1953). The science-fiction thriller Them! (1954) featured giant ants mutated because of atomic testing and radiation and threatening Los Angeles. Don Siegel's unforgettable, classic science-fiction melodrama Invasion of the Body Snatchers (1956) told of fears of an extra-terrestrial plot (symbolic of Communism) to replace humans with emotionless duplicate pods. [The film was remade and updated by Phil Kaufman in the late 70s as Invasion of the Body Snatchers (1978), and also remade again in 1994.]
MGM's ambitious science-fiction film inspired by Shakespeare's The Tempest, Fred Wilcox's Forbidden Planet (1956), featured marvelous production values and a much-loved sci-fi icon, Robby the Robot on the planet Altair-IV, where the Krell civilization was destroyed by creatures from the Id. The original sci-fi horror-film The Fly (1958) effectively told of matter teleportation experiments that went awry, and the capture of the fly-sized human in a spider web crying "Help me, help me."
Godzilla (or Gojira):
Japan's contribution, following the Hiroshima bombing - and Harryhausen's inspiring Beast From 20,000 Fathoms (1953), was to create the rampant, giant green, four-hundred foot monster Godzilla, who debuted in Toho Studios' and Ishirô Honda's Gojira - King of the Monsters (1954). [The name of the monster was a combination of "gorilla" and "kujira," meaning whale.] It was a cautionary story about the effects of nuclear weapons following the dropping of bombs on the Japanese homeland at the end of WWII, and during a time of underwater nuclear testing in the South Pacific. The film led to an American release a few years later (Godzilla - King of the Monsters (1956)) with significant alterations, after renaming, dubbing in English and recutting (removing all political content), and starring American actor Raymond Burr (before gaining fame for Perry Mason) as reporter Steve Martin.
Other science fiction monsters would soon follow from the team of Honda and producer Tomoyuki Tanaka, such as Rodan (1956) - a giant pterodactyl, Ghidrah (a three-headed monster), and Mothra (1962) - a giant caterpillar. The two did not make another Godzilla movie until King Kong vs Godzilla (1963), in which the two gargantuan monsters fought with each other in Tokyo. Godzilla also fought against Mothra in Godzilla vs. Mothra (1964), and against a 3-headed monster named Gidrah in Monster Zero (1965) (aka Ghidrah, The Three-Headed Monster (1965)). The ultimate monster film was Honda's Destroy All Monsters (1968) with all of Earth's giant monsters (Godzilla, Rodan, Mothra, Angilas and Minya) threatening the cities of the world.
Due to its success, Honda was also called upon to direct the next year's All Monsters Attack (1969) (aka Godzilla's Revenge) - a 'best-of' compilation. The Godzilla monster would later return in the mid-80s as Gojira (1984) (aka Godzilla 1985: The Legend is Reborn) - a remake of the 1956 classic, in the mid-90s as Godzilla vs. Destoroyah (1995), and at the turn of the century with Godzilla 2000 (1999) (the first Japanese Godzilla movie since the 1985 installment to receive a US theatrical release). The ultimate films in the US series were Roland Emmerich's big-budget Godzilla (1998), and the 50th Anniversary film Godzilla: Final Wars (2004) - reprising the giant monster's battles with many of its old foes.
Disney's Feature-Length Animations and All-Live Feature Films: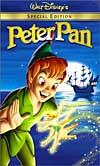 Disney Studios returned to feature-length 'story' animations this decade with its production of the charming, fairy-tale Cinderella (1950), one of their best examples of the genre. The rags-to-riches story told of evil and jealous sibling step-sisters, a Fairy Godmother, a glass slipper, a cat named Lucifer, and a pumpkin that turned into a riding carriage. Disney's Alice in Wonderland (1951) was a nightmarish interpretation of Lewis Carroll's storybook. Another popular animated feature, Peter Pan (1953), was based on Sir J. M. Barrie's fantasy book, with trademark pixie fairie Tinkerbell (legendarily based on Marilyn Monroe's figure) and villainous Captain Hook. Disney's first 3-D cartoon was Melody (1953). In 1954, Disney began to distribute its films through its own new company, Buena Vista Film Distributing. The Lady and the Tramp (1955) was the studio's first animated feature in CinemaScope, and featured a spaniel and mongrel who romantically shared a spaghetti strand in an alleyway. To conclude the decade, Disney released another animated feature Sleeping Beauty (1959), with music by Tchaikovsky.
Disney Studios' first all-live action feature film was Treasure Island (1950) - an adventure tale of gold and pirates based on Robert Louis Stevenson's novel. They also produced the exciting Jules Verne fantasy with Captain Nemo (James Mason) and innovative, Academy Award-winning special effects in Richard Fleischer's 20,000 Leagues Under the Sea (1954). Its live-action, family film hit, Old Yeller (1957) was a popular, sentimental boy-and-dog tale with Tommy Kirk. Their final live-action fantasy of the decade was the hit family comedy The Shaggy Dog (1959) with Fred MacMurray.
Fairy tales, such as The Ugly Duckling, The King's New Clothes and Thumbelina, were creatively blended into RKO Radio's Hans Christian Andersen (1952), with Danny Kaye in the title role as the village cobbler and famed Danish writer and storyteller.
Greatest Stars of the 50s:
The biggest box-office stars of the 1950s were: John Wayne, Bob Hope, Bing Crosby, Betty Grable, James Stewart, Abbott and Costello, Clifton Webb, Esther Williams, Spencer Tracy, Randolph Scott, the team of Dean Martin and Jerry Lewis, Danny Kaye, Gary Cooper, Doris Day, Gregory Peck, Susan Hayward, Alan Ladd, Marilyn Monroe, Humphrey Bogart, June Allyson, William Holden, Clark Gable, Glenn Ford, Marlon Brando, Grace Kelly, Burt Lancaster, Glenn Ford, Kim Novak, Frank Sinatra, Jane Wyman, Yul Brynner, Cary Grant, Debbie Reynolds, Pat Boone, Elvis Presley, Elizabeth Taylor, Brigitte Bardot, and Rock Hudson.
James Stewart:
Studio control of stars significantly eroded when James Stewart signed a precedent-setting independent (or free-lance) contract to share in the box-office profits (45% of the net profits) of the Anthony Mann western Winchester '73 (1950), and for the film version of the stage comedy Harvey (1950). In fact, for all his Universal Studios films (including Bend of the River (1952), and The Far Country (1954)), Stewart took no salary in exchange for a large cut of the profits -- a very lucrative deal. As a result, he earned increasingly high salaries, became a pioneer of the percentage deal (a performer accepted a reduced or non-existent salary in exchange for a percentage of the box office profits), and was the industry's top box-office star by mid-decade. For Winchester '73 (1950) alone, Stewart earned between $500,000 and $600,000.
Audrey Hepburn and Elizabeth Taylor: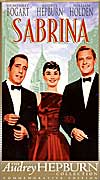 24 year old Audrey Hepburn became a star and won the Best Actress Oscar in William Wyler's captivating comedy/romance Roman Holiday (1953) when she played a princess traveling incognito in Rome - and falling in love with reporter Gregory Peck. She then starred in Billy Wilder's romantic comedy Sabrina (1954) with Humphrey Bogart and William Holden, in Funny Face (1957) opposite Fred Astaire, and in the noteworthy drama The Nun's Story (1959) as tested novitiate and missionary Sister Luke in the Belgian Congo where she meets a handsome surgeon (Peter Finch).
The lovely, just-married (to hotelier Nicholas Conrad Hilton, Jr.), 18 year-old violet-eyed Elizabeth Taylor appeared in Vincente Minnelli's Father of the Bride (1950). [Taylor divorced Hilton in early 1951 and married actor Michael Wilding in early 1952.] She also co-starred opposite Montgomery Clift and experienced illicit love in director George Stevens' A Place in the Sun (1951) (adapted from Theodore Dreiser's An American Tragedy), and mid-decade reunited with the director for Giant (1956). Toward the end of the decade, she starred in two Tennessee Williams' adaptations, Cat on a Hot Tin Roof (1958) as a sexually-deprived Maggie (the "Cat") opposite Paul Newman as husband Brick, and Suddenly, Last Summer (1959) as a lobotomy-threatened New Orleans debutante. [In early 1957, Elizabeth Taylor divorced Michael Wilding and married Mike Todd - who died in a New Mexico plane crash in March, 1958. She soon married the recently-divorced Eddie Fisher (from Debbie Reynolds) in 1959 (and divorced in March, 1964).]
Dean Martin and Jerry Lewis:
The powerhouse combo-comedy team of Dean Martin (the dead-pan straight man) and Jerry Lewis (the goofy, hyper misfit) had many box-office smashes in the 1950s from their total of sixteen films together, including such forgettable films as At War With the Army (1950), Sailor Beware (1951), That's My Boy (1951), Jumping Jacks (1952), Living It Up (1954), and Artists and Models (1955). After the duo split their partnership in 1956, Lewis went solo in the 60s, directing and starring in The Bellboy (1960) and The Nutty Professor (1963).
The Golden Age of British Comedy:
England experienced a "Golden Age of Comedy" in the 50s following the war, with a series of celebrated, intelligent and whimsical comedies, many with superb character actors Alec Guinness or Peter Sellers in the starring roles. They were produced by Michael Balcon's Ealing Studios and called "Ealing comedies." [Balcon took over the studio in 1938 and ran the independent, craft-oriented studio until 1955.] Almost all of the comedies portrayed a slightly rebellious, small-time crook interested in mocking the authoritarian establishment. The social commentary films included the following four works, all starring Alec Guinness:
director Robert Hamer's black-hearted comedy about inheritance, Kind Hearts and Coronets (1949) with the versatile Guinness (in his third film) playing the parts of all eight D'Ascoyne family victims, and Dennis Price as the unscrupulous murderer intent on acquiring the family fortune
director Charles Crichton's light-hearted caper comedy The Lavender Hill Mob (1951) (winner of the Academy Award for Best Screenplay) again with Alec Guinness as the unsuspecting bank clerk Mr. Holland who masterminds a scheme to rob the Bank of England, melt down the gold bank bars and cast them into miniature Eiffel Towers - but his plan is thwarted by a group of French schoolgirls; the film also featured a brief appearance by a young Audrey Hepburn
director Alexander Mackendrick's satirical comedy The Man in the White Suit (1951) with Guinness as an absent-minded, obsessed amateur inventor in the textile industry
Mackendrick's droll and farcical comedy The Ladykillers (1955) with Guinness as bumbling criminal mastermind Professor Marcus planning a train robbery with a gang of thieves (Peter Sellers in an early role, Herbert Lom, and Danny Green), all living in the boarding house of octogenarian Katie Johnson; this was the last of the great Ealing comedies; [the film was remade by the Coen brothers in 2004 with the same title, featuring Tom Hanks as the eccentric 'brain' of the larcenous outfit]
In 1954, the British film companies (Ealing, Rank, and London Film Productions-Korda) began to supply their feature films to US television networks - they were the first films to be made available. [Ealing Studios closed in 1955. A plaque at the studio described what Ealing Studios had accomplished over almost two decades: "Here during a quarter of a century, many films were made projecting Britain and the British character.] Small US producers, such as Monogram and Republic, followed suit and before long thousands of B-pictures and serials like Flash Gordon became available to American TV audiences.
The first in a long-running series of low-budget British comedies, Carry On Sergeant (1958), inspired the institution of middle-class, low-brow, wacky humor (with double entendres and one-liners) that finally stretched out to over 30 films in the next few decades. A few of the prominent actors who would reappear in later installments included Charles Hawtrey and William Hartnell.
Other British Influences: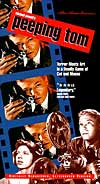 The very-quotable British theatrical work from Oscar Wilde, The Importance of Being Earnest (1952), was filmed in the early 50s with stalwart UK actors Dame Edith Evans, Margaret Rutherford, and Michael Redgrave. English actor Charles Laughton's one and only film as a director, the nightmarish, stark black and white The Night of the Hunter (1955), became a cult classic with its tale of a homicidal preacher (Robert Mitchum), with his knuckles tattooed with the words "LOVE" and "HATE," terrorizing and pursuing two small children, and with silent star Lillian Gish in a supporting role. (Laughton also starred as a cobbler in David Lean's Hobson's Choice (1953), a satirical comedy set in Lancashine in the 1890s that was adapted from Harold Brighouse's famous play.) Britisher Alexander Mackendrick, in his American debut film, evoked a noirish, brutal view of New York City and its moral decay in Sweet Smell of Success (1957), exemplified in the roles of a megalomaniac, syndicated newspaper columnist (Burt Lancaster) and a seedy Broadway press agent (Tony Curtis).
UK-born Peter Sellers' popularity was enhanced in the United States after he starred in Jack Arnold's comedy The Mouse That Roared (1959). John Osborne's groundbreaking, popular British play was brought to the screen by director Tony Richardson as Look Back in Anger (1959), with Claire Bloom, Edith Evans, and Richard Burton (as an "angry young man") in the cast. This UK film led to a 'new wave' decade of realistic, "kitchen sink" British dramas in the 60s. The famed Universal monster Frankenstein appeared for the first time in color, in Hammer Studio's version The Curse of Frankenstein (1957) directed by Terence Fisher, with Peter Cushing as Baron Victor Frankenstein, and Christopher Lee as the Monster. This film marked the advent of a long cycle of the studio's stylistic gothic horror films, with Lee also playing the famed Dracula vampire, as in Fisher's Horror of Dracula (1958) the next year.
In the same year as Hitchcock's ground-breaking and disturbing Psycho (1960), master British cinema-maker Michael Powell made a dark, disturbing and shocking thriller Peeping Tom (1960) in vivid Technicolor, one of the earliest "slasher" films. It was about a voyeuristic, psychopathic cameraman with a phallic-knife in the foot of his tripod that he used to kill young women. The film's tagline was: "Terror Meets Art in a Deadly Game of Cat and Mouse."
Notable Directors of the 50s and Their Cinematic Masterpieces: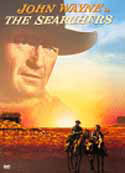 Some of Hollywood's greatest directors made some of their masterpieces during this decade. In continuing collaboration with John "The Duke" Wayne, director John Ford made three exceptional films:
Rio Grande (1950), the third cavalry film in Ford's famed trilogy
The Quiet Man (1952), Ford's own favorite film, a gloriously photographed film in the director's native Ireland
The Searchers (1956), possibly the greatest Western ever made, and Ford's greatest film in the Western genre. John Wayne (famous for repeating: "That'll be the day") played the lead role as a fanatical, racist searcher and loner seeking revenge during an obsessive quest over many years for his Comanche-kidnapped niece (Natalie Wood)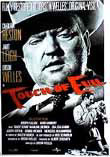 Maverick and oft-times self-indulgent director Orson Welles filmed the expressionistic Macbeth (1948) for Republic Pictures. Then exiled, he devoted four years of his life to produce, direct, write, and star in another Shakespearean work filmed in various European locales, the classic tragedy Othello (1952). He was brought back to the US to direct and star in his first film in America in 10 years - Universal's classic B film noir Touch of Evil (1958) with its legendary tracking shot opening the film. Unfortunately, it was a financial disaster and spelled the end of Welles' American film-making.
In the decade, versatile producer/director Howard Hawks was uncredited as director for Christian Nyby's sci-fi The Thing (1951), directed sex symbols Marilyn Monroe and Jane Russell in the musical comedy Gentlemen Prefer Blondes (1953), and Joan Collins in the grandiose historical epic Land of the Pharaohs (1955), and then made Rio Bravo (1959) with a combination of established western stars (John Wayne, Walter Brennan, and Ward Bond) and newcomers (Dean Martin, Ricky Nelson, Angie Dickinson, and Claude Akins).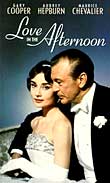 For most of the 50s, Austrian-born director Billy Wilder - after the dark Sunset Boulevard (1950), turned out a variety of enduring classics and lighter comedies, including the brilliant skewering of the press in Ace in the Hole (1951), the POW camp comedy/drama Stalag 17 (1953) with Best Actor-winning William Holden, the modern-day fairy tale Sabrina (1954), The Seven Year Itch (1955) with Marilyn Monroe's famous stance astride a subway grating, the sophisticated Love in the Afternoon (1957) (with aging Gary Cooper and Audrey Hepburn as the romantic leads), the inspiring biopic The Spirit of St. Louis (1957) with James Stewart as solo pilot Charles Lindbergh, the courtroom thriller Witness for the Prosecution (1957), Some Like It Hot (1959), and then at the close of the decade, Wilder was awarded his second Best Director Oscar for the Best Picture-winning The Apartment (1960).
Established director/actor/writer John Huston made a number of fine dramas of various genre types in the 50s:
the crime caper classic The Asphalt Jungle (1950)
the successful adventure/romance The African Queen (1951), adapted from a novel by C.S. Forester, was set mostly on a jungle river in Africa during World War I and featured a prim missionary woman (Katharine Hepburn) and a booze-soaked river rat (Humphrey Bogart) in an odd-couple relationship
the Civil War battle tale The Red Badge of Courage (1951), a veiled anti-Korean War treatise based on Stephen Crane's novel, with real-life hero Audie Murphy as reluctant soldier Henry Fleming
the biopic of Toulouse-Lautrec (Jose Ferrer) in Moulin Rouge (1952) with a celebrated can-can sequence in a French nightclub
Beat the Devil (1953), an off-beat comedy (with Humphrey Bogart's final role for Huston)
an adaptation of Herman Melville's whale-story Moby Dick (1956) with Gregory Peck as the crazed Captain Ahab
Heaven Knows, Mr. Allison (1957) with Robert Mitchum as a WWII sergeant and Deborah Kerr as a Catholic nun stranded on a South Pacific island
a remake of A Farewell to Arms (1957) with Rock Hudson and Jennifer Jones
George Cukor's priceless comedy Born Yesterday (1950) was an update of the best-loved stage production featuring Oscar-winning Judy Holliday as dumb blonde Billie Dawn. [Through the decade, Holliday also starred in Cukor's It Should Happen to You (1954) (with Jack Lemmon in his screen debut) and Vincente Minnelli's The Bells Are Ringing (1960).] In his latter years, prolific director Michael Curtiz was still making films in the mid-50s, such as the buddy film and black comedy We're No Angels (1955), with Humphrey Bogart (his final film with Curtiz), Peter Ustinov, and Aldo Ray as three escaped convicts from Devil's Island. (The film was remade with Robert De Niro and Sean Penn in 1989.) And John Sturges directed The Old Man and the Sea (1958), an adaptation of Ernest Hemingway's brief novel starring Spencer Tracy as a fisherman off the coast of Cuba who struggled with a hooked marlin bigger than his boat.
Chaplin's Swan Song Films: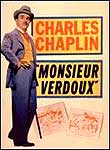 Favorable film reviews bypassed Charlie Chaplin (1889-1977) in his later years, and his status as an actor and director was severely diminished by Red Scare accusations during the McCarthy era by the House Committee on Un-American Activities. Setbacks for the unorthodox but gifted film-maker also included his box-office failure Monsieur Verdoux (1947), a dark comedy about a cold-blooded Bluebeard-like murderer. The film was poorly received by the US press (although it received a Best Original Screenplay nomination), causing Chaplin to pull it out of circulation for many years. Chaplin attended the premiere of his own poignant film Limelight (1952) in the UK, but the film about an aging dance hall tramp clown didn't play in the US until 20 years later due to false rumors against Chaplin and boycotts of the film. The film was noted for its sole teaming of filmdom's two greatest silent clowns, Chaplin and Buster Keaton. Surprisingly, when the bittersweet film was shown in the US and became 'eligible' for an Academy Award in 1972, it won the Best Score Oscar.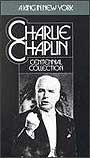 In 1952, when Chaplin's passport was revoked, he was harrassed by US tax collectors, and he was to be denied re-entry if he returned to the US, he permanently relocated in self-imposed exile to Switzerland. Finally, he produced his final starring film, A King in New York (1957), a biting diatribe against American life and anti-Communist hysteria, causing him to be freshly accused of communism by some. His angry film wasn't allowed to be released in America until 1973.
In his final film in which he served as writer and director, Universal's unfunny romantic comedy A Countess From Hong Kong (1967), Chaplin appeared with only a short cameo (as a nameless, seasick, white-haired elderly steward). It allowed him to direct Marlon Brando and Sophia Loren, but the romantic comedy was a large flop. It was the first (and only) color film (and widescreen film) that Chaplin ever made, and the only one funded by a major studio. It featured a worldwide smash song, "(Love) This Is My Song," written by Chaplin and sung by Petula Clark. His first return visit to the US was to attend a 1972 tribute ceremony at the Academy Awards, where he was honored with a special Honorary Oscar for his lifetime career of achievement ("for the incalculable effect he has had in making motion pictures the art form of this century").

Film History of the 1950s
Part 1, Part 2, Part 3, Part 4, Part 5, Part 6
---



---