Francis Ford Coppola
All of Francis Ford Coppola's earlier 60s films were flops. He made his first film at UCLA (Tonight For Sure (1961)), served an apprenticeship with famed B-film director Roger Corman (e.g., The Terror (1963), Dementia 13 (1963), and Battle Beyond the Sun (1963)), made his commercial directorial debut with You're a Big Boy Now (1966), co-scripted Is Paris Burning? (1966), directed the entertaining, fanciful musical comedy Finian's Rainbow (1968) with Fred Astaire, and then from his own script directed his fourth feature film - the dramatic road film The Rain People (1969).
In 1969, Coppola established his own production company, American Zoetrope - used for the production of co-founder George Lucas' THX 1138 (1971) and American Graffiti (1973). [Note: THX 1138 (1971) was a feature-length version of Lucas' earlier short-subject experimental film (titled Electronic Labyrinth: THX 1138 4EB) that he made as a student at USC in 1967. The short film provided him with a stepping stone to Warner Bros. as an intern working on Coppola's film The Rain People (1969).] In addition, Coppola's Oscar win as co-screenwriter for Patton (1970) gave him the break he needed for future, big-budgeted opportunities.
The first big hit of the early 70s was Paramount's and Francis Ford Coppola's overpowering and absorbing, grand-scale gangster film - the Best Picture winner The Godfather (1972). The explicitly violent, complex, and majestic saga of the Brooklyn-located Corleone crime family that was based on Mario Puzo's pulpish best-seller presented so many memorable scenes and mythic overtones: the opening wedding sequence, the horse's head in a bed, the "I believe in America" speech, the Don's collapse in the garden, and Sonny's (James Caan) death at a tollbooth. This first film of the three-part epic became the first film to gross $100 million domestically, although its arrival was denounced by Italian-Americans protesting its violence and the association of the 'Mafia' with their ethnic group. Brando, who won his second Oscar, had shrewdly negotiated for only $100,000 and a percentage of the film. The influential film also brought Al Pacino to film stardom as boyish war hero and mob boss Michael - propelling the Lee Strasberg-trained actor from off-Broadway obscurity to prominence.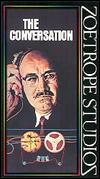 It was followed two years later by an even more remarkable and impressive, critically-acclaimed sequel The Godfather, Part II (1974), expanding, deepening and improving the original with richer characters and a split narrative storyline. After losing in 1972 as Best Director, Coppola won the Oscar the second time around. And his film was the first sequel ever to win a Best Picture Academy Award. The film deepened the saga with multiple flashbacks and a fratricide. Between the two Godfather films, Coppola also filmed the critically-acclaimed The Conversation (1974), a box-office failure (but with the Palme d'Or win at the Cannes Film Festival) and a more personal film that studied the paranoia of post-Watergate wiretapping by an account of a surveillance expert (Gene Hackman). Ironically, Coppola competed against himself when nominated as Best Director in 1974 for both films.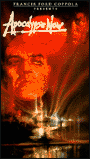 At the end of the decade, Coppola made Apocalypse Now (1979) - a powerful, brilliant but hallucinatory statement about the harrowing Vietnam experience that was adapted from Joseph Conrad's Heart of Darkness. The film chronicled the upriver journey-odyssey of a disparate group of Vietnam soldiers led by Martin Sheen on a mission to kill jungle renegade colonel Marlon Brando. It was told through a series of amazing set-pieces, including Robert Duvall's memorable scene on a napalm-bombed beach where his GIs surf (and his confession: "I love the smell of napalm in the morning.") The film's production was plagued by a typhoon, Brando's late arrival and overweight condition, and a life-threatening heart attack for Martin Sheen - and it was so financially beleaguered that Coppola put up his home's mortgage in 1977 as collateral on a loan.
William Friedkin
A former network television director, young film director William Friedkin found recognition for his early films The Night They Raided Minsky's (1968) and The Boys in the Band (1970). He then had two of the biggest hits of the early 70s - first, the hard-hitting, urban crime/cop thriller The French Connection (1971) - with Gene Hackman cast as a brutal and racist 'good' cop (Doyle) with cop-partner Russo (Roy Scheider) pursuing a ruthless but refined drug dealer (Fernando Rey). Friedkin's film featured a tense subway chase culminating in one of the most exciting, hair-raising 90 mph car chases ever filmed through busy New York streets.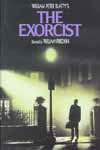 Friedkin also directed Warner Bros.' first major blockbuster - the sensationally-repellent, R-rated drama-horror film The Exorcist (1973), adapted from William Peter Blatty's novel and featuring an atmospheric soundtrack with Mike Oldfield's "Tubular Bells". The bold and controversial movie about devil possession in a teenage girl (14 year old Linda Blair) with a Ouija board provided numerous scare tricks, including the notorious masturbation-with-a-crucifix scene, projectile vomit and 360 degree head swivel.
Friedkin's unnerving film spawned two sequels and quickly encouraged an entire cycle of similar occult-horror films (with more sequels), such as:
The Omen (1976)
The Amityville Horror (1979)
Friedkin's over-budget suspense-thriller Sorcerer (1977) was a box-office failure. He ran into more difficulty during the filming of the controversial Cruising (1980), a film starring Al Pacino as a rookie undercover cop searching Manhattan's gay S&M underground to find a psychotic serial killer who preys on hardcore, leather-bar patrons. Outraged gay activist groups protested the depiction of homosexuals as sadomasochistic, sex-crazed, and demented.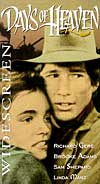 Terrence Malick
An American Film Institute graduate, twenty-eight year old Terrence Malick scored his directorial / producer / writer debut with the moody, disturbing, nihilistic and lyrical drama Badlands (1973) about disenchanted youth, with teen-lovers on the run Martin Sheen and Sissy Spacek (who provided the narrative voice-over) in the lead roles. It was based upon the murder spree of late-50s real-life criminals Charles Starkweather and Caril Ann Fugate. Elements of the film have been widely copied since, e.g., True Romance (1993) and Natural Born Killers (1994). Five years later, Malick directed the beautifully-visualized, tragic love story Days of Heaven (1978) - and then didn't direct another film until two decades later - The Thin Red Line (1998).
Michael Ritchie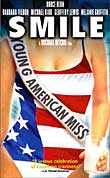 Little-known director Michael Ritchie, trained in television, turned to film directing in 1969 and actor Robert Redford starred in both of his early efforts: Downhill Racer (1969) - a film study of an Olympic competition ski racer, and The Candidate (1972), a political satire about the big-money campaign (managed by Peter Boyle) of an idealistic lawyer who ran for the US Senate and lost his principles. After a surprise victory, he would ask: "What do I do now?"
His best two satires were Smile (1975), a sardonic, humorous view of the callousness of a competitive Miss Teen USA beauty pageant with Annette O'Toole and Bruce Dern, and Semi-Tough (1977), a comedy about the hypocrisies of professional football and self-improvement fads. Ritchie's most popular film was The Bad News Bears (1976) about a rambunctious group of foul-mouthed Little Leaguers (The Bears) with star player Tatum O'Neal and their cigar-chomping, beer-guzzling coach (Walter Matthau).
Paul Mazursky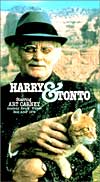 One of the key comedies virtually at the start of the era was director Paul Mazursky's directorial debut film - a marital comedy titled Bob & Carol & Ted & Alice (1969), a dated but ground-breaking, illuminating view of two modern, restless middle-aged couples who experimented with open marriage, mate-swapping, pot smoking, and group psychotherapy - reflecting the Human Potential Movement of the age. His bittersweet, episodic comedy Harry & Tonto (1974) about a cross-country journey with a pet cat brought a Best Actor Oscar (a big Oscar upset) to TV star Art Carney from The Honeymooners. [Carney's win topped Jack Nicholson, Al Pacino, and Dustin Hoffman.] Next Stop, Greenwich Village (1976), with a semi-autobiographical script and set in 1953's Greenwich Village, featured Shelley Winters as an obtrusive Jewish mother. Writer/director Mazursky's greatest film of the seventies, an insightful exploration of America's rootlessness, was An Unmarried Woman (1978), a bittersweet melodramatic study of an affluent woman (Jill Clayburgh in an extraordinary performance) who must piece together her lonely, now-single life following a sudden divorce.
Michael Cimino

Two of the earliest films to deal with the struggles of returning Vietnam veterans went head to head for Academy Awards in 1978, only a few years after the end of the conflict. Best Director winning Michael Cimino's first major production, after the buddy film Thunderbolt and Lightfoot (1974) (with Clint Eastwood and Jeff Bridges), was the audacious The Deer Hunter (1978), a long, provocative Best Picture epic film with the guitar instrumental "Cavatina" as its theme tune. It portrayed the disastrous effects of the Vietnam War on a group of three close friends (Pennsylvania steelworkers), first introduced at a wedding (similar to the opening of The Godfather (1972)). They were later sent to the war, captured by the Viet Cong and forced to endure a deadly game of Russian roulette (the film's most controversial scene). Early in the 80s, Michael Cimino's next financially-risky project was the colossal failure Heaven's Gate (1980) - it was a signal of the end of Hollywood's New Wave of auteur film-making.
Hal Ashby
Ashby won an Oscar for Best Editing for In the Heat of the Night (1967) and then made his directorial debut with the social comedy The Landlord (1970), at the same time as the Kent State Massacre and the release of Altman's irreverent M*A*S*H (1970). It told the story of 29 year-old Elgar Enders (Beau Bridges) who left his privileged WASP home (and his ditzy mother played by Best Supporting Actress-nominated Lee Grant) and purchased a dilapidated tenement in a black ghetto in a changing, Brooklyn neighborhood and became its spoiled slum landlord, with many lessons to be learned. Ashby also opened the decade with the macabre and eccentric black comedy Harold and Maude (1971) about an inter-generational romance between a life-affirming septuagenarian survivor of the death camps (Ruth Gordon) and a suicidally-morbid, 20-something, suicide-obsessed young man (Bud Cort). Over the years, this odd and original film would acquire a huge audience of cultish admirers.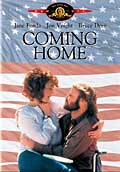 His next film was the humorous, obscenity-laden variation on a 'road' film, a military-related, anti-authoritarian buddy film titled The Last Detail (1973) about the escort of a sailor named Meadows (Randy Quaid) to prison by brash Billy "Badass" Buddusky (Jack Nicholson).
He also directed the adult bedroom comedy Shampoo (1975), a top hit of the mid-1970s co-produced and co-scripted by Robert Towne and Warren Beatty. It was significant for its time period surrounding Election Day in 1968 (the coming age of Nixon) when 60's idealism was rapidly vanishing. It starred Warren Beatty as George Roundy - a flirtatious, 34 year-old, long-haired Beverly Hills hairdresser. In the course of the film, George was a major seducer of women, including his ex-girlfriend Jackie (Julie Christie), Felicia (Lee Grant who won a Best Supporting Actress Oscar) - the wife of a prominent Republican politician and wealthy businessman named Lester Karp (Jack Warden), his own model-girlfriend Jill (Goldie Hawn), AND Felicia's teenaged daughter Lorna (a precocious Carrie Fisher pre-Star Wars! in her film debut). The frenetic world of the deceitful, hedonistic, dim-witted and narcissistic George eventually collapsed in on him - leaving him personally and financially bankrupt. By film's end, he inarticulately described what he had accomplished to Jill: "Let's face it, I f--ked 'em all. I mean, that's what I do. That's why I went to beauty school. I mean, they're always there and I-I just can't I-I, you know, I - I don't know what I'm apologizing for. So, sometimes I f--k 'em.... I don't know - I mean, that's it! It makes my day. I mean, it makes me feel like I'm gonna live forever."
Ashby's Bound for Glory (1976) chronicled the life of folk singer Woody Guthrie. In the same year as Cimino's The Deer Hunter, Ashby directed the perceptive and melodramatic Coming Home (1978) about the problems of returning veterans (gung-ho husband Bruce Dern) and a woman torn between two men - it won the Best Actress (Jane Fonda as a volunteer in a veterans' hospital), Best Actor (Jon Voight as a paraplegic Vietnam vet), and Best Original Screenplay Oscar awards. Ashby's next film, the poetic Being There (1979), adapted from Jerzy Kosinski's novel and with Peter Sellers' last great film role as a simple-minded gardener ("I like to watch") named Chauncey Gardiner, satirized naivete and wisdom-as-innocence in the world of wealth and power politics.
Steven Spielberg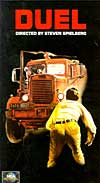 A student from California State College, Steven Spielberg's first theatrically-released film Duel (1971) appeared at the start of the decade. The paranoic, nightmarish tale was originally an ABC made-for-TV movie about a mild-mannered, middle-class businessman named David Mann (Dennis Weaver) who suddenly and mysteriously found himself the unwitting prey of a big, menacing diesel oil tanker with an unseen maniacal driver on desert roads in California - this 'road movie' foreshadowed the plot of another of Spielberg's upcoming hits. Goldie Hawn and Ben Johnson starred in his first true theatrical feature film, an entertaining fugitive tale entitled The Sugarland Express (1974).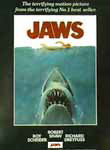 Spielberg's over-budget, crowd-pleasing Jaws (1975), a successful "horror" and "disaster" movie of awesome proportions that was adapted from Peter Benchley's novel - was the most lucrative film (and the first summer blockbuster) ever made up to that time (with a record soon to be broken). It was the first film to earn more than $100 million for its producers. Rather than opening small in a few metropolitan centers, it opened - after a three-day TV advertising blitz (that cost $700,000) - in "wide release" on 460 screens around the country at the same time - a revolutionary strategy. Although the film was plagued by production problems and a lengthy behind-schedule shoot, and no big-name stars, Jaws cleverly jolted the audience (of young and old alike) with its ominous music and unseen, stalking monster of the deep in the waters off a resort community named Amity Island (filmed off Martha's Vineyard), with a mayor who wished to hush up the shark-related deaths. The actual monster shark (a mechanical great white named Bruce) wasn't visible until over an hour into the film.

Spielberg's next epic film, a reverential, wide-eyed view of alien life modeled after 50s' science-fiction films, was Columbia Studios' Close Encounters of the Third Kind (1977). The film told of a mother's search for her little boy, aided by Devils Tower-obsessed Richard Dreyfuss. It was another risk-taking blockbuster and the film for which Spielberg received his first Oscar nomination as Best Director. The special effects work of Douglas Trumbull, especially in the final UFO contact scene with friendly bulbous-headed aliens who brought a musical message, still awe-inspires. Spielberg's last film of the decade, 1941 (1979), was an exhausting, multi-million dollar comedy about a "what-if" invasion of Los Angeles, California by the Japanese during World War II. Spielberg would soon recover and return with the spectacular hit Raiders of the Lost Ark (1981) in the next decade.
George Lucas in the Early and Late 70s
Born in Modesto, California in 1944, George Lucas got his start in film-making while attending USC, where in 1967 he famously created a short experimental sci-fi film that he eventually remade as THX 1138 (1971). After graduating, he co-founded American Zoetrope with UCLA grad Francis Ford Coppola. During an internship with Warner Bros., he was a production assistant for Coppola's Rain People (1969), and the Rolling Stones' documentary Gimme Shelter (1970). His next film project was the teenage-oriented film American Graffiti (1973) - produced through his own newly-formed LucasFilm and Universal. It was a nostalgic ensemble film that looked back fondly on his small-town California roots in Modesto, and concentrated on a subculture of teens. It was purposely set in 1962 before all the turmoil that came later in the decade (i.e., the assassinations of JFK, MLK Jr., and Robert Kennedy, the Vietnam War, the protests and counterculture, etc.). It was wildly popular with young audiences, featured a rock and pop-song soundtrack, car-racing (one of Lucas' early loves), and it launched the careers of many future stars, including Harrison Ford, Richard Dreyfuss, Ron Howard, Cindy Williams, and many others.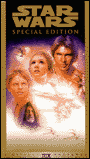 Writer/director George Lucas' third film was the dazzling sci-fi fantasy swashbuckler Star Wars (1977), with memorable characters including Luke Skywalker, Darth Vader, C-3PO, R2D2, and many others. Interestingly, the good-guy heroes in the film were considered rebels against the morally-evil Establishment. In addition to an innovative Dolby Stereo sound, spectacular special effects, and borrowings from fantasy comic-book heroes from the past in the Flash Gordon (created by Alex Raymond) and Buck Rogers serials, from the James Bond series, from Errol Flynn swashbucklers, and from Kurosawa's The Hidden Fortress (1958), it broke box-office records to become the biggest money-maker up to that time - and it was the second biggest money maker in all of film history. It brought in $127 million in rental earnings in the year of its release. It also earned six Academy Awards, mostly in technical categories. Spielberg's Close Encounters was soon surpassed by the film. After the initial impact of the first blockbuster - Jaws (1975), Lucas' Star Wars would again reshape the nature of the blockbuster phenomenon in the years to come.

In a revolutionary approach to Hollywood film-making and merchandising, Lucas wisely accepted only $175,000 as his writer's/director's fee in return for the much more lucrative forty percent of merchandising rights for his Star Wars Corporation. He set up a licensing company, Lucas Licensing LTD (part of Lucasfilm Ltd., a leading film and entertainment company), responsible for the merchandising of all of Lucasfilm's film and television properties. It coordinated sales of ancillary, mass-produced, tie-in products (comic books, confectionary, board games, toys, clothes, video and computer games, drinks, etc.). Ultimately, licensed Lucas film merchandise in additional sequels brought in $2.5 billion by the late 1990s. Other film-makers soon followed suit by marketing their own products - for Batman, Rambo, Superman, etc.
After Star Wars, the first in a scheduled nine (now six) films in the entire epic, Lucas gave up the director's chair to executive-produce and script-write the first sequel The Empire Strikes Back (1980) by director Irvin Kershner, and to executive-produce and co-author the screenplay for the third in the trilogy, Return of the Jedi (1983) by director Richard Marquand.
Through his company LucasFilm, Ltd., Lucas also executive-produced Steven Spielberg's "Indiana Jones" series of three adventure movies, beginning in 1981 and lasting through the end of the decade (with a fourth film added in 2008):

Film History of the 1970s
Part 1, Part 2, Part 3, Part 4, Part 5, Part 6
---



---