Twisting, Enigmatic, Cult-Favorites of the Decade:
The era of the 2000s seemed to be noted for unique, enigmatic, thought-provoking cult favorites, including these notable examples:
writer/director Christopher Nolan's, uniquely-told, engaging independent film Memento (2001) with its time-shifting, episodic, neo-noirish and non-linear tale. It was a huge success, for its reverse-chronological order, non-linear innovative structure. The puzzling film-noirish story told about a haunted, tattooed protagonist (Guy Pearce) suffering from short-term amnesia while searching for the truth regarding the rape/murder of his wife, as he interrogated characters including a crooked cop (Joe Pantoliano) and femme fatale barmaid (Carrie-Anne Moss). It was up for two Academy Award nominations in 2001, but didn't receive any awards.
writer/director Cameron Crowe's rock 'n' roll romance Almost Famous (2000), his coming-of-age tribute to his days as a teenaged rock journalist, on the road with up-and-coming early 1970s band Stillwater and groupie Penny Lane (Kate Hudson), with its most memorable "Tiny Dancer" scene.
Richard Kelly's time-travel sci-fi cult classic Donnie Darko (2001) was about a paranoid, troubled schizophrenic teenager who survived a jet-engine crashing into his bedroom, and had visions of a giant bunny (Frank) who predicted Doomsday in 28 days. The original film was little noticed when originally released, but midnight screenings and the release of the 2004 "Director's Cut" on DVD helped it to become a major cult favorite.
Best Director-nominated David Lynch's surreal, enigmatic, puzzle-box mind-bending, modern noir film about Hollywood, obsession and unrequited love, a contract hit, dashed dreams and suicide titled Mulholland Dr. (2001), which portrayed the twisting, and shifting identities of its two female protagonists - wholesome, pert blonde Canadian ingenue and aspiring actress Betty Elms/Diane Selwyn (Naomi Watts), and her.dark-haired brunette/blonde counterpart - a full-bodied amnesiac and bi-sexual femme fatale named 'Rita'/Camilla Rhodes (Laura Elena Harring).
Brian DePalma's slick crime thriller Femme Fatale (2002), a cinematically and visually-inventive masterpiece that opened with a breathtaking jewel heist at the Cannes Film Festival (and a double-crossing faked switch of a diamond-studded bra). It starred Rebecca Romijn-Stamos as the thieving heroine with a stolen identity, shifting realities and ended with the film's major "it's a dream" plot twist.
Before Sunset (2004) - Richard Linklater's nine years-later sequel to Before Sunrise (1995), provided naturalistic, honest, real-time conversations in Paris between two reunited, would-be lovers (Ethan Hawke, Julie Delpy).
the whimsical romance Eternal Sunshine of the Spotless Mind (2004) was inventive scripter Charlie Kaufman's bizarre, artful and absurdist fantasy about the lobotomizing erasure of painful romantic memories in the relationship between two ex-lovers (Jim Carrey, Kate Winslet).
Other films that were popular and noteworthy included Spike Jonze's satirical Adaptation (2002) - scriptwriter Charlie Kaufman's offbeat, convoluted follow-up to Being John Malkovich (1999), David Cronenberg's thriller A History of Violence (2005), the futuristic dystopian sci-fi Children of Men (2006, UK), Guillermo Del Toro's bold childhood fantasy Pan's Labyrinth (2006, Sp.), and writer-director Quentin Tarantino's two-part derivative revenge epic Kill Bill (2003-2004) followed by his exploitative Grindhouse entry Death Proof (2007) with a classic car chase.
The Successful Return of Adult-Oriented, R-Rated Comedies, Rom-Coms, Teen Sex Comedies, and 'Bromances':
Although PG and PG-13-rated films have generally proven to be the biggest moneymakers, the decade proved that semi-offensive R-rated comedies, including retooled romantic comedies and 'bromances' (guy-meets-guy romances) containing generous portions of profanity, sex and nudity, and debauchery, could also be popular - and appealing to male audiences. But sometimes success bred repetitiveness and exploitation. Although there were some bright spots, it was a decade of prurient films with abundant and gratuitous T&A nudity, in-the-toilet gross-out humor and jokes about oral sex, farts and excrement, homosexuality, penis size, and incest - and more.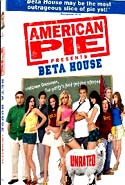 As if the original box-office teen comedy hit American Pie (1999) and its first two sequels (American Pie 2 (2001) and American Wedding (2003)) weren't enough - the oft-told tale of high school (and college) boys searching for sex - four more direct-to-video (DVD) spinoffs were also generated. One of the significant commercial trends in the film industry, exemplified by these films, was to release 'unrated' versions of R-rated (and PG 13-rated) films on DVD and videocassette, often with additional racy content that would have undoubtedly changed their original MPAA ratings.
The four American Pie Presents: sequels were released in both R-rated and Unrated versions (including the scenes that were removed in order to receive an R-rating):
American Pie Presents: Band Camp (2005)
American Pie Presents: The Naked Mile (2006)
American Pie Presents: Beta House (2007)
American Pie Presents: The Book of Love (2009)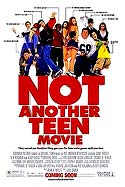 Three more R-rated, un-PC gross-out comedy films (for strong sexual content, gross humor, language and some drug content) followed the same pattern of rowdy hijinks, topless nudity, and raunch. They were the tired and contrived sex-and-school romp National Lampoon's Van Wilder (2002) about a seventh year undergraduate student (Ryan Reynolds) at Coolidge College who, among other things, hired busty young women to be "topless tutors." It was followed by an unconnected sequel Van Wilder 2: The Rise of Taj (2006), and a prequel Van Wilder: Freshman Year (2009).
The R-rated Not Another Teen Movie (2001) was also released to serve as a tasteless parody of Hollywood teen (high school) flicks from the last few decades. It used cliched lines of dialogue and most of its unoriginal characters were stereotypical teen portrayals (for example, the Pretty Ugly Girl, the Popular Jock, the Bitchy Cheerleader, the Token Black Guy, the Dream Girl, the Naked Foreign Exchange Student).
Two strangely-popular mockumentary comedies were released by marquee comedian Sacha Baron Cohen: the satirical Borat: Cultural Learnings of America for Make Benefit Glorious Nation of Kazakhstan (2006) - about a fictitious, anti-Semitic, sexist and racist Kazakhstani journalist who traveled through the US and interacted in unscripted situations. His follow-up film Bruno (2009) - was about a flamboyantly gay Austrian fashion journalist. The two films were among the most popular (and controversial) comedies of the decade.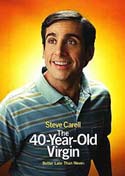 Two other hit comedies in 2005 proved that pushing the boundaries of good taste were profitable:
Judd Apatow's directorial debut breakthrough film The 40-Year-Old Virgin (2005), a hilarious sex comedy that signaled the return of raunchy R-rated fare, about a middle-aged male virgin (Steve Carell) seeking a sex partner and finding love with an appealing, intelligent newly-single mother (Catherine Keener)
Wedding Crashers (2005) - surpassed There's Something About Mary (1998) as the top R-rated comedy in two decades (although surpassed by The Hangover (2009))
Apatow also directed Knocked Up (2007) and Funny People (2009) and served as producer for the successful Anchorman (2004), Talladega Nights: The Ballad of Ricky Bobby (2006) with Will Ferrell, the genitalia-obsessed Superbad (2007), Forgetting Sarah Marshall (2008) and the slapstick buddy-comedy Step Brothers (2008). The low-budget comedy Superbad (2007) went on to become the highest grossing (domestic) high school teen comedy of all time.
Apatow helped to foster the burgeoning careers of Steve Carell, Paul Rudd and Seth Rogen. A new generation of comic male actors, dubbed the 'Frat Pack' or 'Slacker Pack' (Jack Black, Will Ferrell, Ben Stiller, Vince Vaughn, and Owen and Luke Wilson) had emerged in the 2000s, and appeared together in many films, including Old School (2003), actor/director/producer Stiller's own Zoolander (2001), Dodgeball (2004) and Tropic Thunder (2008).
Major Stars of the Decade and Declining Star Power:
One of the major trends of the decade was that there were fewer A-list star-driven hits, from the likes of Julia Roberts and Tom Cruise, due to the rise of pre-established franchises and the emergence of often younger or unknown stars. For example, the pairing of Johnny Depp and Christian Bale in Michael Mann's gangster film Public Enemies (2009) was no guarantee of box-office success -- its production budget of $100 million was barely matched by its domestic earnings of $97 million. When star legends Robert De Niro and Al Pacino shared the screen for the first time in Michael Mann's crime film Heat (1995), it was a major event - and the film was a critical and commercial success. Now, their teaming in the R-rated crime thriller Righteous Kill (2008) opened to negative reviews and the film (that barely recouped its expenses) was considered one of the worst of the year.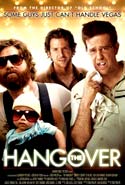 Many films without big-name stars did very well during the decade, bolstered by lots of new faces and names. Examples included the low-budget, docu-style sci-fi hit District 9 (2009) (made by a first-time feature film director Neill Blomkamp, and with unknown actor Sharlto Copley) and The Hangover (2009) - the fastest R-rated comedy to reach the $200 million mark (it took 30 days) and the top R-rated comedy ever, also with a trio of unknowns (Zach Galifianakis, Ed Helms and Bradley Cooper). A number of other unknowns appeared, such as Chris Pine (as James T. Kirk in the Star Trek (2009) reboot), or Megan Fox (as Mikaela Banes in the Transformers films). Daniel Radcliffe and Emma Watson became the young stars of the Harry Potter films, while Kristen Stewart and Robert Pattinson took the spotlight for the Twilight films.
Even though Erin Brockovich (2000) brought mega-star actress Julia Roberts her first Best Actress Oscar, and she became the highest-paid actress (and one of the most powerful actresses) in Hollywood at the time, according to Forbes Magazine and other publications (she was the first female to crash the $20 million salary barrier for her role in the film), her star-drawing film power and earnings potential slightly declined during the decade. However, she could still generate millions for herself - in early 2010, she signed a contract with cosmetics giant Lancome to become its 'latest face' - a deal reportedly worth $20 million.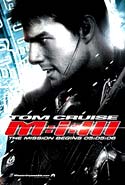 Mission: Impossible III (2006) failed to be the action-thriller blockbuster that it was destined to be - it had a $47.7 million opening weekend at U.S. theaters, below the $65 million to $70 million that had been projected by some box office trackers. Speculation arose that this was, in part, due to cocky mega-star Tom Cruise's erratic behavior and off-screen public relations disasters, evidenced on NBC's Today Show with Matt Lauer, and the couch-jumping incident on the Oprah Winfrey Show. His strident Scientology advocacy and his denouncements in May 2005 against Brooke Shields regarding her use of anti-depressants for post-partum depression were also the focus of criticisms. At one time, 44 year-old Cruise was the industry's most successful and best-paid actor, but was dropped by parent company Viacom chairman Sumner Redstone and by his film studio, Paramount Pictures for his "unacceptable conduct" - after a 14 year production pact. However, Cruise still had considerable appeal and box-office clout -- from 1986 to 2008, he appeared in the most $100 million dollar-grossing films (15 blockbusters), making him the most 'over-paid' actor in big-budget movies.

In 2008, Will Smith was the highest-paid Hollywood actor earning $80 million, while second place went to Johnny Depp with earnings of $72 million. Will Smith was the first (and only) actor to have eight consecutive movies take in more than $100 million at the domestic box office (his fifth for a July 4th release), with the release of Hancock (2008). However, the box office star's appearance in the drama Seven Pounds (2008) fell far short - the $55 million-budgeted film took in only $70 million in domestic earnings. The only thing that saved the film was its foreign box-office. His wife Jada Pinkett-Smith had the most consecutive $100 million gross movies for an actress: 4 films. Her seven $100+ million films included: The Nutty Professor (1996), Scream 2 (1997), The Matrix Reloaded (2003), The Matrix Revolutions (2003), Collateral (2004), Madagascar (2005), and Madagascar: Escape 2 Africa (2008).

Forbes also reported that 23 year-old actress Keira Knightley became the second highest-paid Hollywood actress with earnings of $32 million in 2007 for her roles in Pirates of the Caribbean: At World's End (2007) and Atonement (2007), behind Cameron Diaz with earnings of $50 million for her roles in the Shrek films and the romantic comedy What Happens in Vegas (2008). It was announced in 2006 that actress Reese Witherspoon would attain the highest salary for a female for one film, becoming the highest paid actress of all time, for her $29 million deal to star/produce the horror thriller Our Family Trouble (2011). Her salary beat the previous record of $25 million held by Julia Roberts for Mona Lisa Smile (2003).
According to the Guinness Book of World Records, the highest grossing actress of the 2000s decade was Emma Watson, for her six live-action Harry Potter films (2001-2009), which earned $1.7 billion (domestic), or $5.4 billion (worldwide) - or roughly $900 million per film (worldwide). Likewise, her lead co-star Daniel Radcliffe was the highest average-grossing box-office star in a leading role in the decade, averaging about $285 million (domestic) per film.
Film Bombs and Worst Film Razzie Records:

At the end of the previous decade (in 2000), actor Sylvester Stallone won the Golden Raspberry (Razzie) Award as "The Worst Actor of the Century." By the year 2003, Stallone had compiled a record number of nominations (30) and wins (10) - he was the actor with the largest number of Razzie nominations and wins.
One of the worst films ever made and a major box-office flop, Martin Brest's romantic comedy Gigli (2003) was closely scrutinized due to the coupling of its celebrity stars, Ben Affleck and Jennifer Lopez (dubbed 'Bennifer') during the film's shoot. It was the first film in the history of the Golden Raspberry (Razzie) Awards to win in its five major categories - a "grand slam sweep": Worst Picture, Worst Actor, Worst Actress, Worst Director, and Worst Screenplay -- and it also won Worst Screen Couple, for a total of six wins. It was also honored in 2004 as the Worst Comedy in the first 25 years of the Razzie Awards.
At the Golden Raspberry (Razzie) Awards for 2004, actor Ben Stiller was nominated for Worst Actor for a record five titles in one year - for Along Came Polly (2004), Anchorman: The Legend of Ron Burgundy (2004), Dodgeball: A True Underdog Story (2004), Envy (2004) and Starsky & Hutch (2004).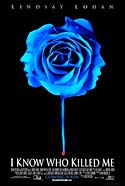 At the Golden Raspberry (Razzie) Awards in 2007, Eddie Murphy received a single-year record five nominations for one film: Norbit (2007): three acting nominations (one for each character he played: Norbit, Mr. Wong, and Rasputia), one for Worst Couple (for his multiple characters again) and one for Worst Screenplay. He won three Razzies - for his acting roles (Worst Actor, Worst Supporting Actor, Worst Supporting Actress).
At the 2008 Golden Raspberry (Razzie) Awards, the laughably gory horror film I Know Who Killed Me (2007), starring Lindsay Lohan, had a record 9 Razzie nominations - with 8 wins, including Worst Picture - a new record! It surpassed the previous two record-holders for the most Razzie Award "wins" by one film in a single year -- Showgirls (1995) with 7 wins (out of 13 nominations), and Battlefield Earth: A Saga of the Year 3000 (2000) with 7 wins (out of 8 nominations). It was honored as Worst Picture, Worst Actress (two wins for Lindsay Lohan as look-alikes Aubrey Fleming and Dakota Moss), Worst Director (Chris Sivertson), Worst Excuse for a Horror Movie, Worst Remake or Rip-Off, Worst Screen Couple (Lindsay Lohan again twice), and Worst Screenplay. Only one nomination failed to win: Worst Supporting Actress (Julia Ormond).
One of the most ironic wins of the decade was for Sandra Bullock, perennial star of a number of films (mostly romantic comedies or 'chick flicks'), such as Speed (1994), While You Were Sleeping (1995), Hope Floats (1998), Practical Magic (1998), Miss Congeniality (2000), 28 Days (2000), Divine Secrets of the Ya-Ya Sisterhood (2002), Two Weeks Notice (2002), Crash (2004), Infamous (2006), and The Proposal (2009). Already the winner of the Critics Choice Award, the Golden Globe, and the Screen Actors Guild Award for her lead role in tearjerker sports film The Blind Side (2009), Bullock received her first, long-overdue Oscar. However, she also marked a career low-point as the Razzie winner for Worst Actress and Worst Screen Couple (shared with co-star Bradley Cooper) for her role in Worst Picture-nominated flop All About Steve (2009) - a film she produced! Bullock became the first person ever to win a Razzie and an Oscar in the same year.

Film History of the 2000s
Part 1, Part 2, Part 3, Part 4, Part 5, Part 6
---



---