The Major Hollywood Studios in the 2000s:
The Hollywood studio system during the 2000s was mostly dominated by six global entertainment companies or conglomerates, which made about 90% of the North American films:
These six companies generally farmed out the production of their films to literally dozens of other independents and in-house pseudo-indie subsidiaries (such as Warner's New Line, Fox's Searchlight, and NBC Universal's Focus Features). At mid-decade in 2005, independent films made outside the Hollywood system faced an uphill battle. This was the first year since 1995 that every $100 million hit came from a major studio.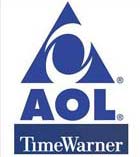 The first major business deal of the 20th century was the America Online (AOL) purchase of Time Warner, Inc. for an estimated $182 billion - in stock ($163 billion) and debt ($17 billion). America Online was one of the largest Internet access subscription service companies and Internet providers in the US. The historic merger, the largest corporate acquisition and the most expensive buyout on record in the country's history, created a global media and entertainment conglomerate, bringing together America Online and CompuServe on-line services and Netscape's Internet browser with the Warner Brothers studio, Cable News Network (CNN) and the Time publishing empire. The merger reflected the growing dominance of the Internet in areas such as publishing, music, film, and broadcasting. However, by the end of the decade (2009), the merger of the decade ended -- Time Warner announced that it would spin off AOL as a separate independent company.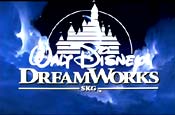 In 2005, Viacom's Paramount Pictures acquired the 11-year-old DreamWorks studio (founded in 1994 by Steven Spielberg, Jeffrey Katzenberg, and David Geffen) for approximately $1.6 billion. The stand-alone studio's demise marked the end of a Hollywood era, although it had reached a creative peak in 1998-2001 when its most popular and critically-successful films were released, including Saving Private Ryan (1998), American Beauty (1999), Gladiator (2000), A Beautiful Mind (2001) - and Shrek (2001) - they had three consecutive Best Picture winners beginning in 1999. DreamWorks ended its troubled 2 1/2 year partnership with Paramount in late 2008. A few months later in early 2009, DreamWorks realized its intentions to reinvent itself as an independent company. It signed a long-term, exclusive 30-picture distribution deal with the Disney Company for five-years. Future films would be released by Disney's Touchstone Pictures division.
Also, movie mogul brothers Harvey and Bob Weinstein ceased being co-chief executives at the Disney-owned film production company Miramax, in September of 2005. [In 1993, Disney acquired Miramax for about $80 million - a studio known for creative and independent film making and production. Miramax was responsible for some of the most successful films after the merger, including Pulp Fiction (1994), The English Patient (1996), Shakespeare in Love (1998), Good Will Hunting (1998), Chicago (2002), and Cold Mountain (2003).] The Weinstein brothers established The Weinstein Company, founded in 2005 after they left Miramax.
In late 2009, Walt Disney Co. purchased comic book and action hero company Marvel Entertainment for about $4 billion. Marvel was the comic-book company behind X-Men and Spider-Man. Disney's Pixar animation unit was expectant over the opportunities that the Marvel acquisition would generate.
Using Social Media Networking to Market Films: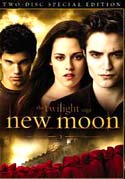 In the latter half of the decade, Hollywood studios realized that they could leverage the popularity of social networking sites (such as Facebook and Twitter) to market films, encourage positive word-of-mouth, raise awareness, and stimulate ticket sales, by grassroots Internet campaigns and promotions. Millions of Facebook fans signed on to be followers of the romantic vampire Twilight sequel, The Twilight Saga: New Moon (2009), and an official Twitter page was also established for the film. The first screening of director Quentin Tarantino's Inglourious Basterds (2009) from Universal Pictures at the annual Comicon convention in San Diego was packed by people who won admission via Twitter. Warner Bros. and director Spike Jonze's Where the Wild Things Are (2009), adapted from Maurice Sendak's classic children's tale, had more than 1.5 million devotees on its Facebook page as the film was first debuting in theatres. The movie's website also offered an iPhone app. And Lionsgate Entertainment's Precious: Based on the Novel Push by Sapphire (2009), promoted and produced by Oprah Winfrey and Tyler Perry, sponsored a weeklong Twitter-based charity fundraising and promotional campaign using TwitCause, run by the San Francisco online forum called Experience Project Inc.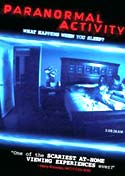 The best example came from the low-budget, breakout, independent horror film Paranormal Activity (2009). Filmed in 2007 in only ten days, it was budgeted at only $15,000. San Diego filmmaker Oren Peli's film first gained a cult following after being screened at the 2008 Slamdance Film Festival. Then, it was shown - in limited release - in college towns throughout the country at midnight shows. The studio launched a campaign with the Eventful feature developed by a San Diego company known for promoting concerts. With its Internet feature called "Demand It," Paramount asked users -- fans and would-be watchers, to help determine the film's fate and see if it warranted a potential wide-release in additional markets. When one million frenzied fans demanded to see it, the film was expanded to 160 screens, and grossed $7.9 million in box-office revenue, breaking the record for highest grossing weekend ever for a film playing in less than 200 theaters. It went on to become a surprise box office hit, due in part to a grassroots Internet campaign that included a "Tweet Your Scream" promotion using the social networking site Twitter. It eventually made estimated earnings of $107.9 million (to date), an almost 720K% return on investment.
But sometimes, the hype of Web marketing could also doom a film -- Sacha Baron Cohen's shock comedy Brüno (2009) bombed despite pre-release buzz, because moviegoers emerged from early showings and warned other Twitter followers to avoid the film. The same thing occurred a few years earlier, when Snakes on a Plane (2006), starring Samuel L. Jackson, created a pre-release Internet blogging frenzy, but then after the film's release had only modest returns.
A Wide Range of Best Picture Oscar-Winners:
The Best Picture Oscar winners of the decade were an eclectic mix of inexpensively-made independent films and traditional studio films, with a contrasting range of genres from epics to dramas, musicals, fantasy and crime films:
Ridley Scott's big-budget sword-and-sandal Roman Empire epic Gladiator (2000)
Ron Howard's case-study biographical drama and romance of schizophrenic mathematician John Nash in A Beautiful Mind (2001)
Rob Marshall's dazzling Chicago (2002), the first musical to win the top honor since Oliver! (1968) 34 years earlier
Peter Jackson's third film in The Lord of the Rings Trilogy (2001-2003) - The Return of the King (2003)
actor/director Clint Eastwood's tearjerker Million Dollar Baby (2004)
the surprise win of Crash (2005) over Brokeback Mountain (2005) - one of the most honored movie in cinematic history
the long-awaited win of sentimental favorite 64 year-old Martin Scorsese (with his sixth Best Director nomination and his first Oscar win) for the bloody, violent, Irish Mafia gangster-crime film The Departed (2006) - spectacularly adapted from the Hong Kong thriller Infernal Affairs (2002), with Jack Nicholson as a mob boss, and Leonardo DiCaprio and Matt Damon as opposing undercover agents.
the Coen Brothers' Best-Director and Best Picture-winning independent film No Country for Old Men (2007) - a tense, violent and ferocious portrait of evil in the character of terrifying killer Anton Chigurh (Best Supporting Actor winner Javier Bardem) in the pursuit of drug money in the hands of a Vietnam vet (Josh Brolin).
the 'Bollywood-inspired' independent film from Danny Boyle, Slumdog Millionaire (2008) captured the Best Picture Oscar (and many other accolades), for its tale of a Mumbai teenager who won a TV trivia game show contest and experienced romance, with a spectacular Oscar-winning closing dance number ("Jai Ho").
Best Director-winning female filmmaker Kathryn Bigelow's tense war-related thriller about defusing bombs in Iraq, The Hurt Locker (2009), the top winner of 2009 (although the film was first released in 2008), and the lowest-grossing winner of all-time, at $14.7 million at the time of its win
The Box-Office Boost of a Best Picture Win: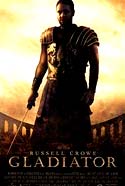 The Best Picture Oscar nomination (and subsequent win) for a solid blockbuster film such as Gladiator (2000) or The Lord of the Rings: The Return of the King (2003) helped boost the bottom line, but not as significantly as it would have for a lesser-known film. In the past, Richard Attenborough's epic drama Gandhi (1982), which grossed only about $12 million before its nomination, then soared to total grosses of $53 million following its victory (11 nominations and 8 total wins). Oliver Stone's Platoon (1986) and Driving Miss Daisy (1989) were two other significant examples.
In this decade, Clint Eastwood's sports-drama Million Dollar Baby (2004) grossed only $8.5 million before it was nominated. After its Best Picture win (7 nominations and 4 wins total), its total domestic gross ended up over $100 million.
Other Best Picture winners with boosted incomes in the decade included:
A Beautiful Mind (2001) (8 nominations and 4 wins total) (pre-nomination: $113.7 million, post-win: $170.7 million)
Chicago (2002) (13 nominations and 6 wins total) (pre-nomination: $64.6 million, post-win: $170.7 million)
Slumdog Millionaire (2008) (10 nominations and 8 wins total) (pre-nomination: $44.7 million, post-win: $141.3 million)
Other Oscar Notables for the 2000s Decade:
Twice-nominated director Steven Soderbergh won the Best Director Oscar for Traffic (2000), and Julia Roberts finally won Best Actress for director Soderbergh's Erin Brockovich (2000).
African-Americans, for the first time, won in both the Best Actor and Best Actress Oscar categories (awarded in 2002): Denzel Washington for Training Day (2001) and Halle Berry for Monster's Ball (2001). Berry's Oscar marked the first time an African-American woman had ever won the top performance award. Denzel Washington became the first African-American performer to win multiple acting Oscars - in other words, he became the only black actor with two Oscars.
DreamWorks' revisionist animated fairy tale Shrek (2001) was the first animated feature film to win the Oscar for a new category - Best Animated Feature Film.
Exiled director Roman Polanski's The Pianist (2002) won the Palme D'Or at the Cannes Film Festival, and the Best Director Oscar (awarded in 2003). It was a semi-autobiographical examination of the horrors of war and the Holocaust, seen through the eyes of Polish-Jewish musician Wladyslaw Szpilman (Best Actor-winning Adrien Brody).
Sofia Coppola was nominated as Best Director for her Best Picture-nominated Lost in Translation (2003). She became the first American woman nominated for Best Director and only the third woman ever to be nominated for Best Director. Her breakthrough film was a perfect, intimate story about two alienated Americans 'lost' in Tokyo and finding transcendent friendship: a mid-life crisis-suffering actor (Bill Murray) filming a Japanese whiskey commercial, and a lonely, unhappy and confused wife (Scarlett Johansson).
With its eleven Oscars (from 11 nominations), Peter Jackson's The Lord of the Rings: The Return of the King (2003) tied with Ben-Hur (1959) and Titanic (1997) for the most Oscars ever won by a single film. It also broke the previous record for a sweep (9 wins out of 9 nominations) set by Gigi (1958) and The Last Emperor (1987). And it was the first fantasy film to ever win the top Oscar prize.
Spanish-born actress Penelope Cruz won the Best Supporting Actress Oscar for her role as temptress ex-wife Maria Elena in Vicky Cristina Barcelona (2008) - with her win, Cruz became the first Spanish-born actress to win an Oscar.
28 year-old Heath Ledger was found dead of a drug overdose in late January 2008 - he was the second performer to win a posthumous acting Oscar, for his Best Supporting role as the demented Joker in The Dark Knight (2008). Christopher Nolan's second popular Bat-tale of the decade was one of the biggest record-breaking summer blockbusters ever, and starred Christian Bale as the heroic Batman in Gotham City.
Precious Based on the Novel 'Push' by Sapphire (2009) was the first-ever Best Picture nominee to be directed by an African-American filmmaker, Lee Daniels, who received his first Best Director nomination for the film. Best Adapted Screenplay Oscar-winner Geoffrey Fletcher was the first African-American to win the award. Black actress and talk show host Mo'Nique also won the Best Supporting Actress Oscar for her role as an abusive mother.
the Best Picture-winning war film The Hurt Locker (2009), a low-budget film from Summit Entertainment and notable Best Director-winning Kathryn Bigelow (the first female filmmaker to win in the Academy's history), with a production budget of $15 million, defeated the biggest blockbuster of all time Avatar (2009), directed by Bigelow's ex-husband James Cameron. It was the fifth consecutive R-rated Best Picture winner since Crash (2005), and also notable as the lowest-grossing winner of all time, with a box office of $14.7 million (8th place among the ten Best Picture nominees) at the time of its win.
Many Films Not Normally of Appeal to US Audiences:
The emerging cinema of China, beginning in the mid-1980s and after (i.e., Zhang Yimou's Raise the Red Lantern (1991) and The Story of Qiu Ju (1992), Chen Kaige's Farewell, My Concubine (1993), and Tian Zhuangzhuang's The Blue Kite (1993)), began to capture critical attention. Films from foreign countries not known for appealing to mainstream US audiences included:
director Ang Lee's martial arts epic-quest film Crouching Tiger, Hidden Dragon (2000, Taiwan) - the film marked the first major American cross-over success of an Asian action film, and at the time was the highest grossing foreign-language, sub-titled film ever released in U.S. at $128.1 million, surpassing the previous record of $57.6 million set by Life Is Beautiful (1998, It.). It was also the first foreign-language film to gross more than $100 million in the US. It received a record 10 Oscar nominations (with four Oscar wins which were presented in 2001, including Best Foreign Language Film). It told an exciting tale about a stolen sword, gravity-defying martial arts combat and star-crossed lovers.
the delightfully-sweet and quirky French comedy-fantasy Amelie (2001, Fr.), earning an unprecedented $33 million (domestic) - it was the highest-grossing French-language film ever in the US
the stunning City of God (2002, Braz/Fr.) about slum life among boys growing up in Rio de Janeiro
the German historical drama Downfall (2004, Ger.)
DreamWorks' and Rob Marshall's Memoirs of a Geisha (2005) (adapted from a novel by Arthur Golden), a film set in 1930s and 1940s Japan, was the first big-budget Hollywood film with Asian actors in every leading role
the emotional character study of a secret police surveillance agent in The Lives of Others (2006, Ger.)
director Clint Eastwood's emotional American-produced foreign language film about the Japanese perspective during the bloody WWII Battle of Iwo Jima in Letters from Iwo Jima (2006)
director Guillermo del Toro's Pan's Labyrinth (2006, Mex.), earning $37.6 million (domestic)
the stroke victim biography The Diving Bell and the Butterfly (2007, Fr.)
writer-director Cristian Mungiu's "abortion film" 4 Months, 3 Weeks and 2 Days (2007, Rom.) was the Palme D'Or winner in 2007 at Cannes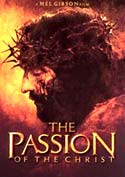 Mel Gibson's highly-controversial, blood-soaked and brutal The Passion of the Christ (2004), a reinterpretation of the last 12 hours in the life of Jesus, was extremely profitable (a $370-million-grossing (domestic) phenomenon), due to its unique support by many faithful Christian believers, and the many audiences who wanted to see the accurately-portrayed vision of the final hours with its visceral horrors of flagellation, torture and crucifixion. It was subtitled due to its mix of Hebrew, Aramaic, and Latin languages -- it set a number of records: (1) the highest-grossing independent film of all time, (2) a record number of pre-ticket sales, more than any other film in history, (3) the highest-grossing R-rated film of all time, (4) the highest-grossing (domestic) foreign-language film and/or subtitled film in history, and (5) the highest-grossing (worldwide and domestic) religious (Christian) film of all time. Due to intense criticism over its excessively graphic scenes, Gibson released a second unrated, edited version called The Passion Recut in 2005 - with six fewer minutes and toned-down scenes of the grisly acts of torture.
Australian director Baz Luhrmann's dazzling big-screen musical Moulin Rouge! (2001) revolutionized the musical in that its audacious rock-opera soundtrack was composed of well-known pop songs of the late 20th century ("Like a Virgin", "Your Song", "One Day I'll Fly Away" and more), although the setting was a legendary Paris nightclub circa 1900. The film was considered the third of Luhrmann's "Red Curtain" trilogy, following Strictly Ballroom (1992) and William Shakespeare's Romeo + Juliet (1996).

Film History of the 2000s
Part 1, Part 2, Part 3, Part 4, Part 5, Part 6
---



---