Fred Astaire and Ginger Rogers: The Greatest Dance Duo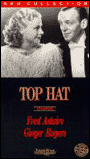 The resurgence of musicals for RKO in the 1930s featured the cinematic artistry of the seemingly effortless and carefree, graceful, energetic and inspired dance team of Fred Astaire and Ginger Rogers - the most enduring, best-loved and complementary stars of the era. Katharine Hepburn was quoted as saying about them, "He gave her class, she gave him sex." In a unique musical courtship, the earthy Rogers matched Astaire's nimble dancing vitality with her own brand of wise-cracking humor and talent. In many of the films, they engaged in a 'challenge duet' of dancing skills and abilities (i.e., "Isn't It a Lovely Day (To Be Caught in the Rain)" in Top Hat (1935) or "They All Laughed" in Shall We Dance (1937)). Their screwball comedy musical/dance films often seamlessly integrated the musical numbers into the storyline - often one of chance meetings, mistaken identities, breakup or misunderstanding, and reconciliation.
Astaire, arguably the greatest dancer in film history and an import from Broadway, was the creative and revolutionary force behind the choreography and cinematography. He didn't fit the profile of a studly, good-looking actor, but he changed forever the way in which the camera moved in musicals. Musical numbers would now be filmed in long takes with minimal camera movements and cuts, and Astaire also insisted that his full-figure had to be captured in the camera frame. The fact that long dance sequences would be filmed in only one or two takes meant that the dance routines had to be performed flawlessly - or repeated. Film technicians designed a so-called "Astaire dolly" that could move on wheels and capture his whole body from a low-angle.
The RKO Films of Astaire and Rogers:
Here is a summary listing of the dance couple's nine films together at RKO over a six-year period from 1933 to 1939 - only two of them were nominated for Best Picture (*):
Flying Down to Rio (1933)
The Gay Divorcee (1934) *
Roberta (1935)
Follow the Fleet (1936)
Shall We Dance (1937)
Carefree (1938)
The Story of Vernon and Irene Castle (1939)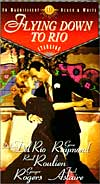 Beginning at RKO, in the first of their nine films there, they co-starred (billed fourth and fifth in secondary roles) in Flying Down to Rio (1933) in only one dance number. The film was known for its memorable airplane wing-dancing chorus girls scene and their debut dance number - the sensual 18-minute, show-stopping "Carioca." (Their first film together was also the first time Astaire/Rogers had been teamed with choreographer Hermes Pan.) Then, after being recognized as possible stars (as a dancing playboy and sweet but spunky dancing partner), they were top billed in the next year's excellent The Gay Divorcee (1934), playing their traditionally-remembered elegant and sophisticated dancing roles, exhibited in two classic Cole Porter numbers: the dance-song number "The Continental" (it won an Oscar for Best Song) and "Night and Day." In 1935, they were second-billed in their fourth film - the light-hearted Roberta (1935) (directed by William Seiter) with a nominated Best Song contender "Lovely to Look At" by Jerome Kern.
The Three Best Films of Astaire/Rogers:
The famous dance team's three best films in the series are considered to be:
the quintessential and very successful Top Hat (1935), a tale of mistaken identities and romantic misunderstandings set in London and on the Italian Riviera, featuring Irving Berlin's superb songs (i.e., "It's It a Lovely Day (to Be Caught in the Rain)" and "No Strings"), their memorable dreamy duet "Cheek to Cheek" number with Rogers in an ostrich-feathered dress (that shed during the routine), the dance "The Piccolino", and Astaire's signature solo number "Top Hat, White Tie, and Tails"


the magical Swing Time (1936) featuring their poignant duet "Never Gonna Dance," Astaire's blackface solo dance "Bojangles of Harlem," the romantic "Waltz in Swing Time", and the light courtship dance "Pick Yourself Up"


Shall We Dance (1937) their seventh film together in four years, featuring Gershwin music and their classic tap duet "They All Laughed"; also with a delightful roller-skating routine
They also teamed up to dance together in Follow the Fleet (1936) with an Irving Berlin score (the highlight was their dramatic duet "Let's Face the Music and Dance"), and in the screwball musical comedy Carefree (1938) with three Irving Berlin duets - and featuring Astaire's and Roger's first and only on-screen kiss. Their last RKO picture together was the musical biopic The Story of Vernon and Irene Castle (1939), culminating with Astaire's death in its conclusion. After a ten year absence from the screen, the legendary pair of Astaire and Rogers was reunited for their tenth and final film in MGM's inferior reunion film - The Barkleys of Broadway (1949), their only Technicolored film, with the memorable number "You'd Be Hard to Replace", a reprise of "They Can't Take That Away From Me," and Astaire's dance solo "Shoes With Wings On." Amazingly, Astaire and Rogers were never nominated for an Academy Award for any of their musical performances/roles, although Rogers presented Astaire with an Honorary Oscar in 1950.
Astaire's Other Dance Films: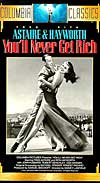 Astaire continued to star in musicals for other studios and with other dance/film partners. After Fred Astaire left RKO for MGM to make The Broadway Melody of 1940 (1940), the only film in which he tap-danced with Eleanor Powell (to Cole Porter's "Begin the Beguine"), he later made two wonderful musicals with Bing Crosby for Paramount:
Holiday Inn (1942) in which Crosby relaxingly croons "White Christmas" for the first time and Astaire dances with Marjorie Reynolds - the film was later remade as White Christmas (1954)
Blue Skies (1946) featuring Irving Berlin music and Astaire's classic "Puttin' On the Ritz"
Both of Astaire's marvelous romantic musicals for Columbia with a ravishingly-beautiful Rita Hayworth in the early 1940s have been under-rated - Hayworth was probably Astaire's best dance partner after Ginger Rogers. They were first paired together in You'll Never Get Rich (1941) featuring Cole Porter songs, and then in You Were Never Lovelier (1942). Their dancing was as good as the best Astaire-Rogers romantic duets. Astaire also starred in Vincente Minnelli's Yolanda and the Thief (1945) and the Irving Berlin musical Easter Parade (1948) with Judy Garland.
In Royal Wedding (1951), Astaire performed two memorable numbers: his hat and coat stand-rack routine, and his famous "wall and ceiling walk" dance number in his hotel room during "You're All the World To Me". He also performed many song and dance numbers with Jane Powell, including the dance duet "Open Your Eyes" and "How Could You Believe Me When I Said I Love You (When You Know I've Been a Liar All My Life)?" [Keenan Wynn's famous number in the film was "What a Lovely Day For a Wedding".] Much later, Astaire danced with Audrey Hepburn in one of the best musicals of the 1950s, the gorgeously visual Funny Face (1957) - a film also directed by Stanley Donen.
Paramount and Columbia in the 1930s:
Paramount Studios' contributions to the musical genre in the 1930s included their musical The Big Broadcast (1932) (and its three sequels) with radio stars George Burns and Gracie Allen and their popular crooner Bing Crosby in one of his earliest film roles, singing his future theme song: "When the Blue of the Night Meets the Gold of the Day." The three sequels, all following the same pattern of the first entry with music and a lineup of stars were:
The Big Broadcast of 1936 (1935)
The Big Broadcast of 1937 (1936)
The Big Broadcast of 1938 (1937) - notable for Bob Hope's feature film debut, and the singing of his future theme song, "Thanks for the Memories"
Crosby also crooned in other films for Paramount in the 30s and into the 40s:
Mississippi (1935)
Pennies From Heaven (1936) (for Columbia Studios)
Sing You Sinners (1938)
Going My Way (1944), a Best Picture winner, with the songs "Swingin' On a Star" (Best Song Oscar winner) and the title song "Going My Way"; and the film's equally-popular sequel The Bells of St. Mary's (1945)
Columbia Studios, under the direction of Harry Cohn, made very few musicals in the 1930s, although they did produce One Night of Love (1934) from director Victor Schertzinger, with Metropolitan Opera diva Grace Moore in her best screen role. The film scored six major Oscar nominations (including Best Picture, Best Actress, Best Film Editing and Best Director), with two wins for Best Sound and Best Score.
Deanna Durbin at Universal: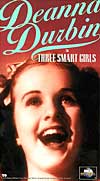 Universal Studios capitalized on (or exploited) the popularity of their young, classically-trained, teenaged soprano singer Deanna Durbin, who first appeared at 14-15 years of age in Three Smart Girls (1936) as a matchmaker for her divorced parents. [The film received three Oscar nominations, including Best Picture.] Durbin sang "My Heart is Singing" and "Someone to Care for Me." The sweet-faced young star made five more Univeral features under the direction of Henry Koster, helping to save the studio from bankruptcy.
the entertaining musical comedy 100 Men and A Girl (1937) - the winner of the Academy Award for Best Score
the highly-successful, lighthearted sequel Three Smart Girls Grow Up (1939), with Durbin singing the hit wedding song "Because"
in the romance-musical First Love (1939), 18 year-old Durbin received her first, brief on-screen kiss (from young actor Robert Stack)
Spring Parade (1940), with the Oscar-nominated song "Waltzing in the Clouds"
It Started With Eve (1941), nominated for Best Musical Score
and the musical romance Hers to Hold (1943) (aka Three Smart Girls Join Up) - the second follow-up film to her first film
In 1938, she also appeared in Mad About Music (1938) and in the teen musical comedy That Certain Age (1938) tailored especially for her singing of classical songs (of Mozart, Verdi, Liszt, and Tchaikovsky) alongside Leopold Stokowski. She also sang the Oscar-nominated song "My Own." She was awarded a 1938 special Oscar "for bringing to the screen the spirit and personification of youth." Her first adult role was in Can't Help Singing (1944), a Technicolor Western musical (and her only film made in color) - marking the start of her decline as a singing star. However, she introduced Jerome Kern's Oscar-nominated song "More and More."
Musicals in the Late 30s and 40s Post-War Period: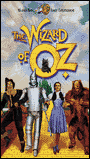 Musicals really came into full flower in the late 1930s and into the 1940s, with an increased demand for escapist entertainment during World War II and bigger budgets for the musical genre. The 1940s inaugurated the heyday of elaborate MGM musicals in technicolor. Color was also being introduced into the major productions. MGM's most popular fantasy musical was the artistic, classic Technicolor masterpiece The Wizard of Oz (1939), starring an appealing and young emerging star Judy Garland as Dorothy in a magical land and dreaming "Over the Rainbow." [Garland was recognized earlier for her singing of "Dear Mr. Gable/You Made Me Love You" in The Broadway Melody of 1938 (1937).]
Even Disney's Snow White and the Seven Dwarfs (1937), the first full-length animated feature, was also the first animated musical - with the title character occasionally singing within the film. Its songs included the tuneful "Heigh-Ho" and "Some Day My Prince Will Come." Although not technically a musical, the visually-brilliant masterpiece Fantasia (1940) blended together animation and classical music.
As in other film genres (such as the western and gangster films), darker undertones emerged in some musicals in the post-war period, such as in director Michael Curtiz' Technicolored musical comedy My Dream is Yours (1949), a Warner Bros' film starring Doris Day (in her second film). In its story about a tormented romance (similar to A Star is Born), the film demonstrated how personal relationships between performers were sacrificed for their careers (single war-widowed mother Martha Gibson (Doris Day) was told: "Two careers in one family is one too many. We'll concentrate on mine, huh?" by egotistical and conceited popular radio crooner Gary Mitchell (Lee Bowman)).
Mickey Rooney and Judy Garland: Teen Stars in the 40s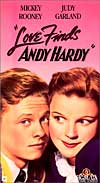 One of MGM's top musical teams in the 1940s was composed of all-American kids Mickey Rooney and Judy Garland, successfully paired together in a total of ten feature films during their careers, either in:
(1) a series of musicals, most of which were specifically-designed Mickey-Judy vehicles known as "backyard musicals" (a group of teenagers would put on their own musical show against insurmountable odds) often directed and/or choreographed by Busby Berkeley (Garland and Rooney were paired in seven films (# - the seven musical films were in 1937, 1939, 1940, 1941, 1943 (2), and 1948))

(2) a series of 16 official 'Hardy Family' and 'Andy Hardy' films from 1937 to 1958 (numbered below), in which Rooney and Garland appeared three times together (* - the three Andy Hardy films co-starring Garland and Rooney were in 1938, 1940, and 1941):
(1) A Family Affair (1937) - the first film featuring the 'Hardy Family' of Carvel (a small, idealized American town), led by Judge Hardy (Lionel Barrymore), and Rooney as a minor supporting character, son Andy Hardy
Thoroughbreds Don't Cry (1937)# - the first pairing of Rooney and Garland in a romantic comedy/drama
(2) You're Only Young Once (1937) - the second 'Hardy Family' film
(3) Judge Hardy's Children (1938) - the third 'Hardy Family' film
(4) Love Finds Andy Hardy (1938)* - the pair's first 'Andy Hardy' film, now with Rooney as the lead male star; probably the best film in the entire series
(5) Out West with the Hardys (1938)
(6) The Hardy's Ride High (1939)
Babes in Arms (1939)#, d. Busby Berkeley, a "backyard musical" debuting producer Arthur Freed (Rooney received his first and sole Best Actor Oscar nomination for a musical film)
(7) Andy Hardy Gets Spring Fever (1939)
(8) Judge Hardy and Son (1939)
Strike Up the Band (1940)#, d. Busby Berkeley, a "backyard musical"
(9) Andy Hardy Meets Debutante (1940)* - the second Hardy film for Garland
(10) Andy Hardy's Private Secretary (1941)
(11) Life Begins for Andy Hardy (1941)* - Garland's third and final Hardy film
Babes on Broadway (1941)#, d. Busby Berkeley, a "backyard musical"
(12) The Courtship of Andy Hardy (1942)
(13) Andy Hardy's Double Life (1942)
Girl Crazy (1943)#, d. Busby Berkeley, a "backyard musical". Includes a reprise of Ethel Merman's Broadway hit, partially choreographed by Berkeley in a scene where Garland sings: "I Got Rhythm" in white buck-skin
Thousands Cheer (1943)#, featuring a guest-starring appearance of the two performers (although not together)
(14) Andy Hardy's Blonde Trouble (1944)
(15) Love Laughs at Andy Hardy (1946)
Words and Music (1948)# - with Garland and Rooney reunited and singing "I Wish I Were In Love Again"
(16) Andy Hardy Comes Home (1958) - the last in the series
There was also an 18 minute Andy Hardy short subject, titled Andy Hardy's Dilemma (1938).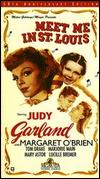 MGM also presented a number of Judy Garland showpieces - she was the young queen and top star of the musical in the 40s. Aside from her films with Mickey Rooney, she also performed in Little Nellie Kelly (1940), Ziegfeld Girl (1941), a film with extravagant dance numbers, co-stars Lana Turner and Hedy Lamarr, and hundreds of beautifully-costumed Ziegfeld Girls, one of which was Judy Garland. And she also appeared in Busby Berkeley's For Me and My Gal (1942) with Gene Kelly in his film debut, the light-hearted musical comedy The Harvey Girls (1946) (in which she sings "On the Atchison Topeka"), The Ziegfeld Follies (1946), Till The Clouds Roll By (1946) (appearing as Marilyn Miller and singing "Look For the Silver Lining"), Easter Parade (1948) with Fred Astaire, and In the Good Old Summertime (1949), a musical remake of The Shop Around the Corner (1940) with Van Johnson.
Garland's best role and fresh singing (of Hugh Martin-Ralph Blane hits including "The Boy Next Door," and "The Trolley Song") were showcased in MGM's nostalgic period musical Meet Me in St. Louis (1944) for war-time movie-goers, where she was directed by her future husband Vincente Minnelli. The story, about a middle-class family in a turn-of-the-century, Mid-western World's Fair city, was based on New Yorker stories by Sally Benson. Songs and dances in the film were performed in natural circumstances by many of the characters as a way to further the plot, and to reveal the characters and their emotions, such as Garland's "Have Yourself a Merry Little Christmas"). Garland's swan song film at MGM was Summer Stock (1950) in which she again co-starred with Gene Kelly and sang "Get Happy" - in drag.
Musical Biographies: Show-Biz Figures and Big Band Musicians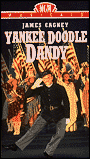 The musical-film biographies of show-biz figures and big band musicians (and their music) was a major sub-genre of all the studios in the 1940s-50s (mostly), in the following:
song writer and troubadour Stephen C. Foster (Don Ameche) in Swanee River (1939)
the rousing and patriotic Warners' production of Yankee Doodle Dandy (1942), starring the indefatigable James Cagney (who won a Best Actor Academy Award) as the hoofing showman George M Cohan
Irish song composer Ernest R. Ball (Dick Haymes) in Irish Eyes Are Smiling (1944)
the idealized career and timeless music of American composer George Gershwin in WB's Rhapsody in Blue (1945), starring Robert Alda, and with an appearance by Al Jolson singing "Swanee"
the fictionalized, show-business life story of vaudeville and Broadway stage performer Al Jolson in Columbia's The Jolson Story (1946), starring Larry Parks (who lip-synched to Jolson's songs); its popularity led to the sequel Jolson Sings Again (1949)
composer Cole Porter (Cary Grant) in Michael Curtiz' Night and Day (1946)
the musical biography of songwriter Jerome Kern in MGM's Till The Clouds Roll By (1946)
the big-band superstars Jimmy and Tommy Dorsey in UA's The Fabulous Dorseys (1947)
the composer-songwriters Richard Rodgers and Lorenz Hart in MGM's Words and Music (1948)
WB's The Eddie Cantor Story (1953) about the bug-eyed entertainer (Keefe Brasselle)
the biopic of American composer Sigmund Romberg (Jose Ferrer) in MGM's Deep in My Heart (1954)
the stories of musicians Glenn Miller and Benny Goodman respectively in Universal's The Glenn Miller Story (1954) (with James Stewart) and The Benny Goodman Story (1955) (with Steve Allen in his film debut)
New York's pianist and bandleader Eddy Duchin (Tyrone Power) in Columbia's The Eddy Duchin Story (1956)
country music songwriter and performer Hank Williams, Sr. (George Hamilton) in the musical biopic Your Cheatin' Heart (1964)
Musical Biographies: Classical Composers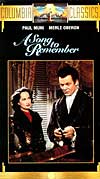 Classical composers were also featured in Hollywood films, such as the following:
A Song to Remember (1943), Columbia's biography of the Polish composer Frederick Chopin, starring Cornel Wilde, Paul Muni and Merle Oberon as novelist George Sand
MGM's Song of Love (1947), about young German composer Johannes Brahms (Robert Walker) and musician Robert Schumann (Paul Henreid) and his wife (Katharine Hepburn)
Sun Valley Serenade (1941) and Orchestra Wives (1942), two Glenn Miller big band films of the 40s
Song Without End (1960), (an Oscar-winning film for "best musical arrangement"), a biopic about Franz Liszt starring Dirk Bogarde
The Music Lovers (1970), Ken Russell's musical biography of Pyotr Ilyich Tchaikovsky
Immortal Beloved (1994), with Gary Oldman as Ludwig von Beethoven
Sonja Henie:
20th Century Fox produced brassy Americana features that capitalized on the figure skating abilities of Norwegian champion skating star Sonja Henie. She was featured in a number of ice-follies style films in the late 30s and early 40s, including:
Thin Ice (1937)
My Lucky Star (1938)
Sun Valley Serenade (1941)
Esther Williams' Swimming Musicals: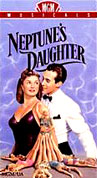 One of the biggest MGM stars of the 1940s was swimmer Esther Williams who found ingenious ways to appear in musicals in a bathing suit. She was featured with other perfectly-choreographed chorus girls in many imaginative and absurd situations centering around water. She starred in synchronized swimming routines or ballets in various swimming musicals, including:
Bathing Beauty (1944), with Red Skelton
On an Island With You (1948), with Peter Lawford
Neptune's Daughter (1949), with Red Skelton
Million Dollar Mermaid (1952), a highly fictionalized biography of early film swimming star Annette Kellerman, featuring Busby Berkeley-choreographed water-ballet sequences
Easy to Love (1953)
Jupiter's Darling (1955) - her last film with MGM
Flag-Waving Musicals and Americana:
Composer Irving Berlin was the master of the patriotic song, including his 1938 hit tune "God Bless America", and the "Song of Freedom" in Holiday Inn (1942). Flag-waving war-time musicals to build morale during the war years included:
Paramount's patriotic revue Star-Spangled Rhythm (1942), in which Betty Hutton sang: "I'm Doing It For Defense," various cast members sang: "On the Swing Shift," and Bing Crosby sang "Germans, Italians, and Japs Can't kick us off our Rand-McNally maps" in "Old Glory" - while in front of Old Glory and a plaster Mount Rushmore
also Paramount's variety war-time musical The Fleet's In (1942), with Johnny Mercer lyrics, and the feature film debut of Betty Hutton
MGM's flag-waving Thousands Cheer (1943), from director George Sidney, with a revue finale and Gene Kelly's memorable "Mop Dance"

Columbia's Cover Girl (1944), with Rita Hayworth as a Brooklyn nightclub singer (her singing was dubbed) and choreographer/actor Gene Kelly (the film won the Best Scoring of a Musical Picture Oscar), with Kelly's astonishing "Alter Ego" dance sequence, and the song "Make Way For Tomorrow"
Pin Up Girl (1944), with Betty Grable
Four Jills in a Jeep (1944), with Kay Francis, Carole Landis, Martha Raye, and Mitzi Mayfair playing themselves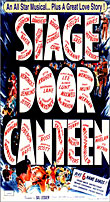 Semi-documentary movie versions of USO shows featuring singing, dancing, comedy, patriotic speeches, multitudes of stars, magic and other forms of entertainment included:
Stage Door Canteen (1943) - UA's Broadway-star-studded extravaganza with six bands and 50 stars, featuring Ethel Merman singing "Marching Through Berlin"
This is the Army (1943), from director Michael Curtiz, with Kate Smith belting out "God Bless America", Ronald Reagan in an early role, and Irving Berlin's song "Oh, How I Hate to Get Up In the Morning"
WB's Thank Your Lucky Stars (1943)
Universal's Follow the Boys (1944)
Hollywood Canteen (1944), another morale-booster from director Delmer Daves, with a parade of Warner Bros' stars from the West Coast, to 'answer' the film of a year earlier; Roy Rogers sang Cole Porter's "Don't Fence Me In," and Kitty Carlisle sang the Oscar-nominated song "Sweet Dreams Sweetheart"
In the war years, there were also two, rare studio-made musicals starring Hollywood's top black entertainers:
Cabin in the Sky (1943), MGM's all-black musical directed by Vincente Minnelli (his first feature film), featuring Lena Horne
Fox's Stormy Weather (1943), featuring many top black entertainers of the time - Lena Horne, Bill 'Bojangles' Robinson, Dooley Wilson, Cab Calloway, Fats Waller and others