Erotic Scenes in the 90s and 2000s:
Peter Greenaway's strange, strong, and powerful The Cook, the Thief, His Wife and Her Lover (1990), with a mix of nudity, sex, cannibalism - and more - set in an exclusive London restaurant
the molding scene on a spinning potter's wheel, with a lump of grayish clay, between the shared wet hands of Patrick Swayze and Demi Moore in Ghost (1990)
Annette Bening's method of "settling" her rent bill (the choice is either "the lady or the loot") and her bare doorway seduction of John Cusack in The Grifters (1990)
seductive femme fatale Virginia Madsen's adultery with con man Don Johnson, and a beautiful but troubled Jennifer Connelly's bare skinny-dip in director Dennis Hopper's crime drama The Hot Spot (1990)
sultry Victoria Abril's infamous masturbatory bath scene with the aid of a vibrating toy diver that swims straight into her crotch in Spanish filmmaker Pedro Almodovar's Tie Me Up! Tie Me Down! (1990)
the uninhibited, cross-country, hot love-making bouts between sex-loving Laura Dern's Lulu ("Uh, oh. Baby, you'd better get me back to that hotel. You got me hotter than Georgia asphalt") and Nicolas Cage's Sailor in David Lynch's Wild at Heart (1990)
Madeleine Stowe's moonlight skinny-dip with Ed Harris in China Moon (1991)
Theresa Russell as a cynical, low-rent hooker in Ken Russell's Whore (1991), a film that originally was rated NC-17
sexually-uninhibited Laura Dern's bedtime lesson on the 'birds and the bees' for a young 13 year-old Lukas Haas in Rambling Rose (1991)
Geena Davis making love to handsome and muscular Brad Pitt in Thelma & Louise (1991)
Sharon Stone's exhibitionistic panty-less leg-crossing that intimidates the cops questioning her during an interrogation, and a scene of oral sex (in the 'director's cut' version) between Michael Douglas and Sharon Stone in Basic Instinct (1992)
the scene of a sexually deviant and crippled Peter Coyote licking milk off the chest of a totally-nude Emmanuelle Seigner in Roman Polanski's Bitter Moon (1992)
the sight of Madonna dripping hot candle wax on Willem Dafoe's chest and other S & M sex scenes in Body of Evidence (1992)
the perverse and grotesque sexual obsession of deranged surgeon Julian Sands for 'Venus de Milo' amputee Sherilyn Fenn - including the first view of the armless/legless woman in Boxing Helena (1992)
the wild, illicit, and torrid sexual couplings of Jeremy Irons with his son's fiancee Juliette Binoche in Damage (1992)
the unrequited love scenes between Daniel Day-Lewis and Madeline Stowe in The Last of the Mohicans (1992)
model-turned-actress Jane March as an amorous, underage French schoolgirl in 1929 colonial Vietnam engaged in a forbidden inter-generational and inter-racial affair with an older Chinese man (Tony Leung), and their numerous explicit entwinings and couplings in the man's dark streetside room in Jean Jacques Annaud's The Lover (1992)
the erotic, inter-racial love scene in a Biloxi motel room between Denzel Washington and Sarita Choudhury in Mississippi Masala (1992)
Jennifer Jason Leigh bathing and also pleasuring herself in her bed in Single White Female (1992)
Drew Barrymore's bloody shower scene in the weird horror film Doppelganger: The Evil Within (1993)
Demi Moore's and Woody Harrelson's love-making on sheets covered with bills in Adrian Lyne's Indecent Proposal (1993)
Penelope Cruz's young eroticism, when her breasts and nipples are lovingly caressed and kissed in Jamon, Jamon (1993, Sp.)
the scene in which Harvey Keitel is under the piano, finds a hole in Holly Hunter's stocking and just touches her skin in The Piano (1993)
Julianne Moore, nude from the waist down, in a prolonged argument scene with husband Matthew Modine as she attempts to hairdryer-dry her wine-stained dress in Short Cuts (1993)
Sharon Stone reprising her cool beauty and nudity alone in a bathtub - this time in the obsessively voyeuristic Sliver (1993)
the dark, gorgeous sensuality of Creole-blooded Karina Lombard in turn-of-the-century Jamaica in John Duigan's frank Wide Sargasso Sea (1993), an NC-17 rated film
Bruce Willis' full-frontal nudity, pool swim, and torrid sexual escapades with lithe, provocative co-star temptress Jane March in the erotic psychological thriller Color of Night (1994)
Madchen Amick as a slinky, mysterious, scheming and malevolent but gorgeous seductress in Dream Lover (1994)
Atom Egoyan's truly erotic and compelling Exotica (1994) with a young stripper (Mia Kirshner) catering to one of her troubled strip-joint customers
the scenes of love-making between real-life couple Alec Baldwin and Kim Basinger in the re-made The Getaway (1994)
the lusty, evil, sex-can-destroy-you femme fatale Linda Fiorentino in John Dahl's modern film noir The Last Seduction (1994) who makes love against a fence in an alley behind a saloon; some memorable quotes: "You're my designated f--k," and "F--king doesn't have to be anything more than f--king"
the generous, free-spirited models who pose 'au naturel' for a controversial Australian painter-artist, a blind handyman who makes a full-frontal nude appearance, and the sensual naked swim of the beauties to sexually awaken Hugh Grant's repressed wife (Tara Fitzgerald), who at one point appears stark naked in church in Sirens (1994); with a vamping, Sports Illustrated super-model Elle Macpherson in her acting debut (full-figured and often disrobed) and Portia de Rossi
Helen Trasker's (Jamie Lee Curtis) clumsy strip-tease - unknowingly - for her husband Harry (Arnold Schwarzenegger) in True Lies (1994)
several nude scenes with well-endowed Alyssa Milano in the erotic vampire thriller Embrace of the Vampire (1995)
William Friedkin's sleazy, psycho-thriller who-dun-it Jade (1995) from screenwriter Joe Eszterhas featuring Linda Fiorentino, kinky luridness, and aberrant sexuality
the strong sexual content in Larry Clark's Kids (1995), with several scenes of NYC teens (including Chloe Sevigny) engaged in promiscuous, emotionless sex with lethal consequences
alcoholic Nicolas Cage and lonely hooker Elizabeth Shue - a tragic couple who have found each other in Leaving Las Vegas (1995)
Demi Moore's revelation of her glistening breasts in a bathing scene as the adulteress Hester Prynne in the freely-adapted The Scarlet Letter (1995)
the dry hump lapdance with fully-clothed Kyle MacLachlan, and the poolside oral sex and thrashing lovemaking scene enhanced with champagne, the topless dance audition, big-name nude dancer Gina Gershon's dressing room scene, and numerous strip scenes and pole dances involving a leggy and gyrating Elizabeth Berkley in director Paul Verhoeven's and writer Joe Eszterhas' campy, prurient, and misogynistic view of the Las Vegas sex industry in Showgirls (1995) - an NC-17 rated film
the sexy, sci-fi alien Sil (model Natasha Henstridge) naked in a hot tub and looking for a suitable mate for reproduction in Species (1995)
the breathy Jennifer Tilly's and butch Gina Gershon's believable lesbian relationship in the thriller Bound (1996), including Tilly's tantalizing request for Gershon to feel her breast's tattoo, and her confession before sucking Gershon's finger and directing it south: "Isn't it obvious? I'm trying to seduce you...I've wanted to ever since I saw you that day in the elevator. I know you don't believe me, but I can prove it to you. You can't believe what you'd see, but you can believe what you feel. I've been thinking about you all day"
the alternating kinky and depraved sex scenes (for example, sex in a car wash) with gruesome car crashes, including Holly Hunter's revealing of her nudity to James Spader after a car crash that fatally wounded her husband in David Cronenberg's controversial film Crash (1996)
Ralph Fiennes' erotic bath scene with Kristin Scott Thomas in The English Patient (1996)
both Ashley Judd and Mira Sorvino displaying extensive nudity as two sides of the split personality of love-seeking Marilyn Monroe in the made-for-HBO cable TV Norma Jean and Marilyn (1996), including Judd in a recreation of the famous nude calendar shoot against a red backdrop
a hot love-making sequence between sexy trouble-maker Ashley Judd and Luke Perry in Normal Life (1996)
Demi Moore as a stripper in Striptease (1996), a mainstream skin-flick for which the actress was paid $12 million to bare all
the how-to's of the female orgasm revealed - lessons from a tantric sex therapist for couple Sheryl Lee and Craig Sheffer in Bliss (1997)
Heather Graham as a receptive and naked Rollergirl ("I don't take my skates off"), Julianne Moore as porn star Amber Waves, and the revelation of Dirk Diggler's (Mark Wahlberg) 'main attraction' at the conclusion of Boogie Nights (1997)
director Mira Nair's Kama Sutra: A Tale of Love (1997), a stunningly-beautiful tale of love set in 16th century India, with a seductive Indira Varma as courtesan Maya trained in the art of love and her competitive best friend Tara (Sarita Choudhury); the film was edited for its American R-rated release, but uncut for video
gorgeous Penelope Cruz' bold, topless love-making scene in Alejandro Amenabar's Open Your Eyes (1997, Sp.), and another similar scene with real-life lover Tom Cruise in the remake Vanilla Sky (2001)
the sensually-erotic bathtub scene of Jamie Pressly in Poison Ivy 3 (1997)
Kate Winslet and Leonardo DiCaprio making love in the back seat of a car onboard the doomed, and Winslet's naked posing for the sake of art in Titanic (1997)
Heather Graham's and Robert Downey, Jr.'s dimly-lit, clothed oral sex exchange in Two Girls and a Guy (1997)
teen vamp Kathryn's (Sarah Michelle Geller) wet and slow-kissing education of Selma Blair in the park in Cruel Intentions (1998), and Blair's assessment: "That was cool!"
Angelina Jolie as the wild, tragic supermodel Gia (1998), with her daring, naked fashion-shoot behind a chain-link fence
the romantic slow dance of Montana horse healer Robert Redford with NY editor Kristin Scott Thomas in The Horse Whisperer (1998)
the scene of Antonio Banderas' skillful fencing that undresses beautiful opponent Catherine Zeta-Jones with a few swishes of his sword in The Mask of Zorro (1998)
the locked-in-a-car trunk scene when bank robber George Clooney and federal marshal Jennifer Lopez exchange sexy quips and banter in Out of Sight (1998)
Joan Allen's acquisition of color after her first orgasmic, masturbatory experience in Pleasantville (1998)
Joseph Fiennes' unwrapping of Gwyneth Paltrow's bound torso for naked love-making in Shakespeare in Love (1998)
the lesbian scene and the passionate and extended, three-way menage a trois sex scene between sexually provocative teens (including Denise Richards, Neve Campbell and Matt Dillon) in the overtly-sexy and trashy 'guilty pleasure' Wild Things (1998)
Kevin Spacey's fantasizing about teenaged cheerleader Mena Suvari - when he envisions her opening her Spartanette cheerleader team jacket to reveal her breasts and a cascade of red rose petals, and his discovery of her inexperience during a seduction scene when she becomes frightened after he unbuttons her blouse in American Beauty (1999)
the first sexual encounter - an extended lesbian love-making scene - between gender-confused Hilary Swank and love interest Chloe Sevigny in Boys Don't Cry (1999)
the generous nudity included in the examination of the lives of five exotic dancers in a strip club (including Jennifer Tilly and Daryl Hannah) in the erotic drama Dancing at the Blue Iguana (2000)
Katie Holmes' unexpected baring of her breasts for Greg Kinnear in the thriller The Gift (2000)
Larry Clark's follow-up (third) film about amoral, violent, and drug-using youth, the compelling Bully (2001), with open and frequent visceral nudity; it was accused of being exploitative and leering, although realistic about high-school bullying and mindless revenge
the brief, highly-tauted topless view of Halle Berry casually reading in a lounge chair in Swordfish (2001) for which the actress was allegedly paid $500,000
the passionate depiction of teenage lesbian love between boarding school roommate seniors - the intense, wild-at-heart, striking, and brash renegade tomboy Paulie (Piper Perabo) and the beautiful and voluptuous Tori (Jessica Pare) in the melodramatic coming-of-age love story Lost and Delirious (2001)
Halle Berry's Oscar-winning performance as an emotionally-devastated widow who begs prison guard Billy Bob Thornton "Make...me...feel...good" before a raw and animalistic scene of love-making, including cunnilingus, in Monster's Ball (2001)
two topless, exploratory lesbian love-making scenes between pert blonde Naomi Watts and dark-haired femme fatale Laura Harring in David Lynch's twisting Mulholland Drive (2001)
Diane Lane's Oscar-nominated performance as a straying housewife, with notable nude scenes of her love affair with a French bookdealer, in Adrian Lyne's Unfaithful (2002)
Meg Ryan's first nude scenes as a sexually-hungry teacher in Jane Campion's erotic thriller In the Cut (2003)
The New Explicitness: Art and Independent Films
Famed director Stanley Kubrick's last film, an erotic, emotionally-involving art-house movie, Eyes Wide Shut (1999), broke new ground by starring real-life couple Tom Cruise and Nicole Kidman as a super-sexy New York City husband and wife. Its most talked-about sequence was a heavily digitally-edited, masked orgy with many naturally-endowed, almost-nude females, and Cruise's roaming through a mansion's rooms filled with copulating couples.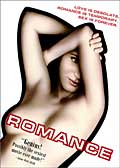 Shortly afterwards, female French director Catherine Breillat presented the notorious, sexually-graphic drama import titled Romance (1999) (with no MPAA rating, although it undoubtedly would have been an NC-17 rating with its full frontal nudity and explicit sex including masturbation, oral sex, and penetration) - it marked a turning point in the candid depiction of non-pornographic sex on screen. It recounted the tale of a teacher named Marie (Caroline Ducey) who sought out physical fulfillment and erotic sexuality from someone other than her boyfriend - a studly Paolo (porn star Rocco Siffredi), although she also revealed masochistic tendencies.
Other controversial mainstream films that would have been NC-17, all released unrated because of graphic sex (and sometimes violence), included Wayne Wang's The Center of the World (2000) about a weekend of sex in Las Vegas, Darren Aronofsky's Requiem for a Dream (2000) with a simulated group-sex sequence involving Jennifer Connelly, and the French export Baise-moi (2001) (aka Rape Me). The latter film featuring both graphic sex and violence (that engendered a ratings controversy) was co-directed by feminists Virginie Despentes and Coralie Trinh Thi, and starred porn actresses Karen Bach and Raffaela Anderson as two 'bad girls' on the road.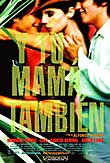 Patrice Chéreau's bleak French arthouse film Intimacy (2001), her first English-language film, was noted for extremely graphic and explicit sex scenes, heretofore unseen. It was the first theatrically-distributed film to depict the act of fellatio. It portrayed a married woman's (Kerry Fox) engagement in a series of once-weekly, Wednesday afternoon, emotionally-apathetic, physical encounters with emotionally-cold and lonely, divorced bar manager Jay (Mark Rylance). This controversial film exhibited their sexual couplings, with numerous, unflattering and raw, wordless sexual encounters.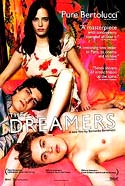 Director Alfonso Cuaron's sexy Mexican film Y Tu Mama Tambien (2001) (And Your Mama Too), a frank, bold and life-affirming, erotic coming-of-age road film, displayed generous amounts of both male and female nudity of two sexually-obsessed, 17 year old males and their older adulterous cousin's wife Luisa (Maribel Verdu) on a car journey to a non-existent paradisical beach. The traumatic reversibly-told Irreversible (2002, Fr.) included a shocking, real-time 9 minute rape scene (endured by star Monica Bellucci).
Other controversial and graphic works from fearless and provocative director Catherine Breillat included the shocking coming-of-age film Fat Girl (2001) - a painful look at the awkwardness of adolescent sexuality, Sex Is Comedy (2002) - about a female film director shooting a sex scene, and Anatomy of Hell (2004) - featuring a prolonged, demystifying study of the heroine's naked body over four nights by an indifferent gay stud rescuer (Italian porn star Rocco Siffredi), who describes his reasons for being repulsed.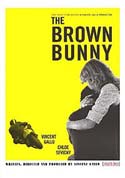 Bernardo Bertolucci's explicit film of sexual discovery and intimacy, The Dreamers (2003) was the first NC-17 rated film in 6 years. Writer/director/star Vincent Gallo's criticized independent film The Brown Bunny (2003) brought boos at the Cannes Film Festival and tremendous derision (and further broke down the division between pornography and erotica) with its actual hard-core scene of fellatio being performed in the film's final minutes between Gallo and real-life former girlfriend Chloe Sevigny in the role of Daisy. Gallo refused the NC-17 rating, and instead opted for having it unrated. Michael Winterbottom's 9 Songs (2004, UK) included many instances of unsimulated sexual intercourse between the two leads. And Trey Parker's un-PC Team America: World Police (2004) displayed puppets having sex.
John Cameron Mitchell's Shortbus (2006) had the widest release of any film showing unsimulated sex, and was screened at the Toronto Film Festival and in theaters nationwide, including mainstream cinemas and multiplexes in malls.
Lesbian Films Often Sensationalized:
In the last few decades, lesbian film-making has been hampered by homophobia, funding difficulties, a limited pool of talented lesbian scriptwriters and directors, and the belief that marginal lesbian film audiences were unprofitable. That's probably why many lesbian representations have not been straightforward, and have instead opted for sensationalism. Lesbians have often been depicted as deviant psychopaths, criminals or murderers, as in Basic Instinct (1992), Single White Female (1992), Jennifer's Body (2009), Cracks (2009) and Chloe (2009), or as vampires in The Vampire Lovers (1970, UK) and The Hunger (1983, UK).
Lesbian-Themed Romance Films - With Happy Endings?
Lesbian tales, in the film sub-genres of romantic comedies or dramas, have become more commonplace in Hollywood cinema only recently. By now, lesbianism has become more acceptable and chic in mainstream filmic culture, where love and sexual attraction isn't just limited to heterosexuals only. This was confirmed when writer/director Lisa Cholodenko's comedy The Kids Are All Right (2010) about a lesbian family received acclaim during the 2010 Oscars season. In recent decades, Hollywood's depiction of lesbian characters has improved, although lesbian romances usually included conflicts and barriers to romantic union and were often resolved with heartbreak or tragedy. Examples abound, as in Personal Best (1982), Entre Nous (1983), Lianna (1983), Wild Side (1995), Cholodenko's own High Art (1998), Gia (1998), Kissing Jessica Stein (2001), Lost and Delirious (2001), Mulholland Drive (2001), The Monkey's Mask (2002), and Monster (2003).
It was rare within 'queer cinema' to find openly lesbian characters with Hollywood-style, successful, happy-ending romances. There were a few feature films that portrayed positive female sexual relationships, although it took many decades to get there:
Desert Hearts (1985), a ground-breaking low-budget film, was the first full-length lesbian-themed feature film written and directed by a woman (Donna Deitch), and reportedly, the first mainstream lesbian movie to have a positive outcome in its plot. It told about a slowly-developing, unlikely yet romantic and intimate lesbian relationship in the late 1950s between 30-ish, repressed, prim literature professor Vivian Bell (Helen Shaver) from Columbia University, seeking a quickie divorce near Reno, Nevada, with a dude ranch owner's beautiful 'adopted' step-daughter - lusty, free-spirited, tomboyish casino cashier Cay Rivvers (Patricia Charbonneau). The film ended with the open-ended promise of the two being together.
Claire of the Moon (1992) told about a Pacific Northwest retreat of female writers in the early 90s, attended by promiscuous heterosexual author Claire Jabrowski (Trisha Todd) who roomed with lesbian sex therapist Dr. Noel Benedict (Karen Trumbo). The two engaged in long philosophical conversations about sexual politics before their relationship inevitably culminated in a soft-core romantic encounter.
The Incredibly True Adventure of Two Girls in Love (1995) was taglined: "There's a First Time For Everything." This female-scripted and directed light romantic comedy told about first love between two culturally-opposite high school seniors: lower-class tomboy Randy Dean (Laurel Holloman) and smart upper-middle class black Evie Roy (Nicole Ari Parker). The film celebrated their lesbian romance, and ended slightly ambiguously with the two kissing - a typical ending for straight Hollywood romances.
When Night is Falling (1995) - the homoerotic content in writer/director Patricia Rozema's Canadian, lesbian-themed love story led to an unwarranted NC-17 rating, and it was released unrated. It set up a dichotomy between the bland and conventional heterosexual life of repressed and unfulfilled mythology Professor Camille Baker (Pascale Bussieres) and the passionate freedom she found when erotically and spiritually seduced by the surreal world of lesbian circus performer Petra Soft (Rachael Crawford).
The Wachowski's noirish gangster film Bound (1996) was a crime thriller in which butch lesbian ex-con Corky (Gina Gershon) met glamorous moll Violet (Jennifer Tilly). The two worked together to swindle Violet's mobster pal Caesar (Joe Pantoliano) out of $2 million, while enjoyably having realistic lesbian sex together and ending up as a rich couple.
Canadian director Anne Wheeler's "delicious" comedy, Better Than Chocolate (1999), told about a lesbian love affair between college drop-out Maggie (Karyn Dwyer) and itinerant artist Kim (Christina Cox). They were forced to keep things clandestine at their Vancouver sublet apartment during the prolonged visit of Maggie's divorced mother Lila (Wendy Crewson) and brother. Things concluded very happily when the truth of her sexuality was learned.
Writer/director Jamie Babbit's R-rated satirical comedy But I'm a Cheerleader (1999) told about deprogramming (or reprogramming) clinics where two teens resisted their training to be sexually oriented away from lesbianism. 17 year-old, red-haired high school cheerleader Megan Bloomfield (Natasha Lyonne) and college student Graham Eaton (Clea DuVall) fell in love during the training, but ultimately escaped from the homosexual rehabilitation camp and locked lips together in their getaway truck.
Originally an award-winning 11-minute film, lesbian writer/director Angela Robinson's short was expanded to feature length as D.E.B.S. (2004), although it still retained its parody of Charlie's Angels and clichéd tale of lesbian love. Four sexy sorority girls in tartan-plaid skirts, experts in lying, cheating and thievery, were secretly trained at D.E.B.S. Academy to defeat villainous criminal Lucy Diamond (Jordana Brewster). One lovelorn DEBS member Amy Bradshaw (Sara Foster) fell for Lucy, who gave up her evil ways for their love, and the two went on the run. They drove off in the film's finale after Lucy had publically declared: "I have a date with the devil."
In Girl Play (2004), Robin (Robin Greenspan) and Lacie (Lacie Harmon), two real-life lesbian actresses in a two-woman play titled Real Girls, were cast as frustrated lovers in a cinematic version of their sapphic play. During rehearsals for the LA stage to bring out their "intimacy" (with many narrated soliloquies directed toward the camera), the two platonic friends found themselves brought together for the first time as lovers and partners.
Saving Face (2004), Alice Wu's directorial debut film, was advertised as a "new comedy." The light comedy told about two young Chinese-American lesbians: young surgeon Wilhelmina Pang (Michelle Krusiec) and dancer girlfriend Vivian Shing (Lynn Chen). Issues arose when Wil's widowed, intolerant 48 year-old mother (Joan Chen) became a disgraced unwed mother, and moved in with the couple (who struggled to keep their homosexuality a secret). The feel-good fantasy soap-operish ending was not credible when all conflicts were resolved and the two reconciled gay lovers were approvingly brought together to kiss in public.
Imagine Me & You (2005, UK) - Ol Parker's fluffy romantic comedy began with Rachel (Piper Perabo) walking up the aisle on her yuppie wedding day to marry Hector (Matthew Goode), but she instantly fell in love after glancing at wedding florist Luce (Lena Headey). The remainder of the film was Rachel's attempt to be honorably released from her marriage to follow her heart.
For further information, see this site's extensive: Sex in Cinema: Greatest and Most Influential Erotic / Sexual Films and Scenes.