Graphically Violent Crime Films in a New Era:
With the advent of a new ground-breaking ratings system and relaxed standards from the Production Code in the mid-1950s, crime films could now be much more adult-oriented and violent - during this period of Hollywood's New Wave. Taboo subjects, such as drug abuse and addiction were vividly brought to the screen in Otto Preminger's daring and powerful post-war crime noir The Man With the Golden Arm (1955), starring singer Frank Sinatra as addicted and tormented drummer Frankie Machine. It was the first Hollywood film to deal openly with drug addiction. William Wyler's suspenseful and taut The Desperate Hours (1955) told about how three escaped convicts (one of whom was Humphrey Bogart in his last tough-guy role) terrorized and held hostage a suburban Indianapolis family. And John Boorman's stylistic revenge story Point Blank (1967) (his first American feature film) starred Lee Marvin as Walker, an amoral, double-crossed thief on the relentless path of revenge to collect $93,000 due to him ("Somebody's gotta pay").
Arthur Penn's landmark film Bonnie and Clyde (1967), presaged by the male-female partners-in-crime duo featured in Gun Crazy (1949), set new screen standards for brash violence and reflected the era of anti-authoritarianism. It was a lyrical, down-home view of two highly-venerated criminals - fun-loving, misfit but populist outlaws based upon two real-life Depression-era bank robbers Clyde Barrow (Warren Beatty) and Bonnie Parker (Faye Dunaway), and accompanied by blue-grass music and slapstick-style robberies. Thus, the film's graphic, slow-motion finale startled audiences, when the betrayed and likeable couple (portrayed as symbols of the youthful generation) were brutally gunned down by a group Texas officers. Penn's film signaled that film-makers would now be creating revisionistic works, that updated, modernized or reworked earlier genre conventions.
Stanley Kubrick's originally X-rated A Clockwork Orange (1971, UK) was advertised as "the adventures of a young man whose principal interests are rape, ultra-violence and Beethoven." Set in 21st century England, the futuristic satire portrayed a world in which gangs of young hoodlums were rampant, and ordinary citizens were brutally victimized. The film was blamed for a rash of copy-cat violence and banned in some places. The frightening, chilling and tantalizing film (a morality play) raised many thematic questions, including 'How can evil be eradicated in modern society?' And in Sam Peckinpah's controversial Straw Dogs (1971), a pacifist US professor (Dustin Hoffman) living in England in a remote Cornish village was provoked into violence when his sexy wife (Susan George) was raped by two villagers.
Cop-Detective Crime Films:
Although there were cop films earlier in the century, there was a re-emergence or new wave of revitalized, noir-inspired cop films in the 1970s. They were a carry-over or transformation from the hard-boiled detectives or PIs of the film noirs. These refashioned anti-hero cops were mostly rough vigilantes, or those who worked outside the bounds of traditional law officers. A new generation of film-makers was also emerging, including Francis Ford Coppola, Martin Scorsese, and others, who would push the limits of censors when production code limitations about the depiction of sex and violence were eased.
William Friedkin's The French Connection (1971) illustrated the untiring, violent and abusive counter tactics of detectives fighting crime, exemplified by two narcotics detectives (Gene Hackman as Jimmy "Popeye" Doyle and Roy Scheider as Buddy Russo) who faced an international narcotics smuggling ring. Director John Frankenheimer's official sequel French Connection II (1975) resumed the tracking of drug dealers in Marseilles by Doyle. Two semi-sequels or follow-up films also emphasized tough and violent police tactics: director Phil D'Antoni's The Seven-Ups (1973), with Scheider in the lead role as a tough NYC police department investigator, and Badge 373 (1973), with Robert Duvall as an avenging cop.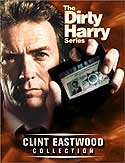 The first of Clint Eastwood's series as law-and-order maverick Detective "Dirty" Harry Callahan was Dirty Harry (1971), directed by Don Siegel. "Dirty" Harry, noted for his oversized Magnum, had become exasperated with the corrupt and inept SFPD as he battled a psychotic kidnapper/serial killer known as Scorpio. After Scorpio was released on a technicality, Callahan relentlessly pursued the criminal and shot him in cold blood in the conclusion. After having found retribution his own extra-legal way by exterminating the heartless and sick terrorist, without following bureaucratic police procedures, he thoughtfully hurled his police badge (Inspector 2211, SF Police) into the stagnant pond with the body and then walked away.
The popular, but controversial film spawned four sequels with its star sometimes directing/producing:
Magnum Force (1973)
The Enforcer (1976)
Sudden Impact (1983)
The Dead Pool (1988)
[Note: In the 1990s, Eastwood starred in a slightly-different kind of crime film - In the Line of Fire (1993) as an aging Secret Service agent trailing a presidential assassin.]
Maverick director Robert Altman's deconstructed The Long Goodbye (1973) was based upon the PI detective character Philip Marlowe, but modernized and updated from Raymond Chandler's 1953 novel. Elliott Gould starred as the wise-cracking 1970s detective - a Jewish New Yorker out of place in a hip, narcissistic California setting, who was attempting to assist in clearing the name of missing friend Terry Lennox (Jim Bouton) who was charged with the murder of his wife Sylvia. During his convoluted search, Marlowe was also hired in another case that he ultimately realized was related. He discovered that Eileen Wade (Nina Van Pallandt), the mysterious blonde who had hired him to find her missing, alcoholic novelist husband Roger Wade (Sterling Hayden), was the next door Malibu neighbor of the Lennox couple.
Roman Polanski's Chinatown (1974) was an atmospheric, subtly-paced, superbly-made, retro neo-noir crime-mystery - a re-envisioned 1940s film noir detective movie. It told about a hard-nosed detective named Jake Gittes (Jack Nicholson) uncovering insurmountable urban corruption in late 1930s Los Angeles, in the life of beautiful yet mysterious socialite Evelyn Mulwray (Faye Dunaway). He uncovered scandal and incest under many layers, facades and networks of corruption, land swindling, double-dealing, conspiracy (over water rights) and deception. Nicholson's multi-faceted performance struck a responsive chord after the scandalous Watergate era of the early 1970s.
Death Wish (1974) was the first of many controversial vigilante films beginning in the 1970s starring Charles Bronson as Paul Kersey, an obsessive, vengeful, grieving crusading killer seeking justice. There were a total of five Death Wish films from 1974 to 1994 about the vigilante's search for revenge following the death of loved ones.
Death Wish (1974)
Death Wish II (1982)
Death Wish 3 (1985)
Death Wish 4: The Crackdown (1987)
Death Wish V: The Face of Death (1994)
Revival and New Wave of Prison Pictures:
Prison pictures have been revived from time to time, notably The Defiant Ones (1958) about two escaped convicts from a rural South chain gang - one black and one white, and Birdman of Alcatraz (1962) - a film about bird-expert convict Robert Stroud. Cool Hand Luke (1967) documented prison conditions on a southern chain gang and Paul Newman's "failure to communicate" with the warden.
Franklin Schaffner's semi-fictional Papillon (1973) was about the infamous French penal colony in French Guiana and prisoner Henri 'Papillon' (butterfly) Charriere (Steve McQueen) who made repeated attempts to escape, and was twice forced into solitary confinement as punishment, but eventually succeeded by riding the 7th wave in a series to take him out to sea from the remote Devil's Island. McQueen co-starred with Dustin Hoffman as convicted counterfeiter-forger Louis Dega wearing thick Coke-bottle glasses.
Alan Parker's visceral Midnight Express (1978) captured the real horror of five years of incarceration in a Turkish prison for Brad Davis (as Billy Hayes) for his attempt to smuggle two kilos of hash out of the country.
Veteran director Don Siegel, serving numerous times as mentor for actor Clint Eastwood, made a return to his genre roots, having earlier directed the classic, realistic prison film about a Folsom prison rebellion, Riot in Cell Block 11 (1954) with Neville Brand as Dunn - the leader of the prison uprising. Siegel directed the suspenseful Escape from Alcatraz (1979) - a tense re-enactment of an authentic prison-escape from "The Rock" in 1952 - now led by lifer Frank Morris (Clint Eastwood).
Robert Redford starred in the fact-based, socially-conscious Brubaker (1980) as the reform-minded title character Henry, who was the new warden for a troubled, dilapidated Southern prison. Arriving undercover, he ferreted out corruption, misconduct and violence among prison officials, who conspired to murder prisoners and then cover-up.
Director Hector Babenco's daring, unusual yet compelling Best Picture-nominated Kiss of the Spider Woman (1985) portrayed two individuals jailed in a Brazilian prison: political activist (Raul Julia) and gay window dresser (Oscar-winning William Hurt). The inventive prison film The Shawshank Redemption (1994) was a tale of a convicted and life-imprisoned bank VP (Tim Robbins) who creatively engineered his escape after 19 years of careful preparation. Tim Robbins' Dead Man Walking (1996) examined the issue of capital punishment in its story of a death-row killer (Sean Penn).
Gangster and Mafia-Mob Crime Films: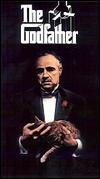 There were also re-envisionings of gangster films within the new wave of crime pictures, especially gangster sagas. Two of the most successful gangland 'Mafia' films ever made appeared in the 1970s with Francis Ford Coppola's direction of Mario Puzo's best-selling novel, The Godfather (1972), and The Godfather, Part II (1974). Both were epic sagas of a violent, treacherous, and tightly-knit crime family superstructure from Sicily that had settled in New York and had become as powerful as government and big business. Returning war veteran/son Michael Corleone (Al Pacino) had to loyally follow in his father's criminal path, without questioning its legitimacy.
Both contained a number of brutal death scenes, including Sonny Corleone's (James Caan) flurry-of-bullets death at a toll booth in the first. The stunning Part II sequel was the first sequel ever to win the Academy Award for Best Picture. Rarely before, in New York Confidential (1954), had the 'Mafia' been featured in a mainstream film. The third and final installment in the trilogy was The Godfather, Part III (1990), again featuring stars Al Pacino, Diane Keaton, and Talia Shire.
A Proliferation of Gangster/Mafia and Crime Films:
The overwhelming success of Coppola's pair of Godfather films in the mid-1970s led to a revival of crime films during the era. In addition to his brilliant roles in The Godfather pictures, actor Al Pacino also starred in other crime classics (two from Sidney Lumet and two with Brian DePalma), including Serpico (1973) in which an honest NY cop named Frank Serpico battled an entire corrupt police department. He also starred in Lumet's Dog Day Afternoon (1975) - with an honored award-winning screenplay about an ill-conceived Brooklyn bank robbery to finance a sex-change operation for the bi-sexual criminal's male lover. Brian DePalma's bloody remake of Scarface (1983) featured the defiant, drug-addled Cuban gangster dying in the film's explosive finale with his guns blazing. And in Carlito's Way (1993), Pacino starred as Carlito Brigante - a Latino drug dealer vainly struggling to adapt in the real world (on the streets of NY) and escape from his underworld crime roots.
Coppola's low-budget masterpiece The Conversation (1974) was an effective character study of an estranged surveillance expert (Gene Hackman) who became embroiled in a murder scheme. By film's end, he discovered that he had become the victim of his own technological profession and intrigue. And in Straight Time (1978), Dustin Hoffman took the role of self-destructive ex-con thief Max Dembo who was paroled and tried to go straight, but found himself resuming a life of crime.
Director Sergio Leone's epic American gangster film, Once Upon a Time in America (1984), a lengthy and sometimes confusing saga, was packed with authentic period details in a story that spanned 50 years. It told about the relationship between two Jewish gangsters, Maxie (James Woods) and Noodles (Robert DeNiro), who grew up together in the ghetto and eventually became major hoods. Brian DePalma's The Untouchables (1987) was an exciting action tale set in Prohibition-era Chicago, where federal agent Eliot Ness (Kevin Costner) battled crime boss Al Capone (Robert DeNiro), with the help of tough veteran Irish street cop Jim Malone (Sean Connery), idealistic, sharp-shooting, Italian-American rookie agent George Stone / Giuseppe Petri (Andy Garcia), and bookish Treasury accountant/agent Oscar Wallace (Charles Martin Smith).
The Coen Brothers contributed the rich character study Miller's Crossing (1990), a stylized gangster film set in an unnamed eastern city in the 1930s. There, Irish mob leader-gangster Leo O'Bannon (Albert Finney) and his laconic right-hand lieutenant-partner Tom Reagan (Gabriel Byrne) had a falling out with the same woman, Leo's mistress Verna (Marcia Gay Harden). Leo competed with rival Italian hood Johnny Caspar (Jon Polito) whose henchman was brutal, bisexual Eddie Dane (J.E. Freeman). One of the main plot points was that Leo and rival boss Johnny Caspar feuded over the execution (at Miller's Crossing) of unlikeable bookie "Bernie" Bernbaum, Verna's brother, who was cheating Caspar.
And Mike Newell's thrilling yet dark biographical crime drama Donnie Brasco (1997) told about the 1970s undercover infiltration of the NY Mafia (led by Sonny Black (Michael Madsen)) by FBI agent Joe Pistone (Johnny Depp) (who assumed the name Donnie Brasco). Brasco befriended aging mob collector Benjamin 'Lefty' Ruggiero (Al Pacino), and soon found himself emotionally involved in the life of the dysfunctional Mafia - and specifically conflicted over his devotion and loyalty to mentor Lefty.
Director Ridley Scott's two and-a-half hour biographical crime drama American Gangster (2007), was dubbed by some as the "Black Godfather." It was set in the 1970s, and featured crooked Harlem drug lord/gangster Frank Lucas (Denzel Washington) pursued by outcast yet honest NJ cop Richie Roberts (Russell Crowe). The story by scriptwriter Steven Zaillian was based on the true story of notorious Frank Lucas, originally found in New York Magazine's 2000 interview with Lucas ("Return of Superfly") by Mark Jacobson. Lucas acquired his very pure heroin ("blue magic") directly from Southeast Asia, smuggled it back to the states in coffins of Vietnam War soldiers, and then used bribes of the military and police to smoothly run his operation with the help of his brothers and cousins. The story, told in parallel fashion, was about two men on opposing sides of the law: Roberts' goal was to bring down the drug empire of Lucas - whose prosperity was a perverted rags-to-riches version of the American success story.
Scorsese's 'Crime Trilogy' and Other Films: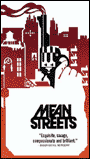 Director Martin Scorsese also explored the theme of family ties being torn apart by unpredictable crime violence, in a world of losers, loners, outsiders and low-lifes. His intense films regularly starred actor Robert De Niro. Scorsese's so-called 'crime trilogy' included two mob pictures in the 1990s. The first film in the trilogy was Mean Streets (1973) - the one that established Scorsese's reputation. It was about the lives of aspiring, small-time crooks in the Little Italy section of New York.
The other two films - both with the same scriptwriter Nicholas Pileggi - were GoodFellas (1990) - adapted from Wiseguy, which followed thirty years in the lethally-violent criminal careers of rising mobsters and was based on the life of actual ex-mobster Henry Hill. And Scorsese's Casino (1995) examined a Mafia criminal dynasty making its presence known in a brutal takeover of a gaudy, neon-lit 1960s-70s Las Vegas.
He also directed the exceptional Taxi Driver (1976), Raging Bull (1980), and De Niro in a remake of Cape Fear (1991). Scorsese's recent bloody epic Gangs of New York (2002) showed the rampant, lawless street warfare of 19th century New York's lower Manhattan Five Points. His follow-up film was the violent, Best Picture-winning The Departed (2006), a retelling of the Hong Kong thriller Infernal Affairs (2002, HK), about two undercover moles (Leonardo DiCaprio and Matt Damon) from opposite sides, involving the Massachusetts State Police and the Irish mafia, led by kingpin Frank Costello (Jack Nicholson).
Quentin Tarantino's Films:
In the early 90s, young screenwriter Quentin Tarantino made his debut film as writer and director. He turned toward directing his own scripts set in the unusual, volatile world of the criminal element. His own directorial debut for a feature film, after having others direct his scripts for True Romance (1993) and Natural Born Killers (1994), was for the ultra-violent crime thriller Reservoir Dogs (1992) - in which six thieving strangers were assembled to conduct a diamont heist that unraveled rapidly in the aftermath.
Afterwards, he perfected his mix of humor and ultra-violence in the popular, critically-acclaimed film Pulp Fiction (1994), a complex interweaving of three crime stories.
'Serial Killers' in Films:
It may be argued that the best genre match for 'serial killer' films is the horror genre or thriller films category, but they could also be categorized within this area of crime films. Early horror films (including the Dracula and Frankenstein cycles), various pieces of Gothic literature and accounts of real-life killers have all been sources of inspiration for these films.
They are noted as cinematic productions that feature a psychopathic, mass murderer/killer (not known as a 'serial killer' until the 1980s) on a homicidal spree. Within the last decade or two, most horror films with a mass murderer have deteriorated into slasher films or erotic dramas/mysteries, characterized by random killings by a maniacal individual. The most effective and best 'serial killer' films are listed below, in chronological order:
Fritz Lang's M (1931), the first true serial killer film about Franz Berkert (Peter Lorre), inspired by 'Vampir von Düsseldorf' (the vampire of Düsseldorf) child murderer, Peter Kürten
Hitchcock's classic Shadow of a Doubt (1943), with Joseph Cotten as Uncle Charlie (the Merry Widow Murderer)
Bluebeard (1944), with John Carradine as Gaston, the infamous turn-of-the-century women strangler in Paris
director Ida Lupino's noir The Hitch-Hiker (1953), about a sadistic, mass murderer hitchhiker Emmett Myers (William Talman), based on a real-life, cold-blooded killer (in Daniel Mainwaring's script) who was eventually executed in San Quentin
Michael Powell's controversial Peeping Tom (1960), about a disturbed, unstable filmmaker Mark Lewis (Karl Heinz Boehm)
Psycho (1960), based on the infamous murders of the 1950s by real-life Wisconsin psychotic serial killer Edward Gein, whose murderous character also inspired the mother-obsessed farmer in Deranged (1974), the Leatherface character in The Texas Chainsaw Massacre (1974), and serial killer Jame Gumb ("Buffalo Bill") in The Silence of the Lambs (1991) (see below)
The Boston Strangler (1968), with Tony Curtis as the title character Albert DeSalvo, a confessed sex offender/murderer of women in the early 1960s
10 Rillington Place (1971), based on the true story of fiendish serial killer and necrophiliac John Christie (played by Richard Attenborough) in London in the early 50s
Dirty Harry (1971), with Clint Eastwood as Harry Callahan in pursuit of Scorpio (Andy Robinson), modeled after California's real-life Zodiac serial killer in the late 60s
Hitchcock's black-humored Frenzy (1972), about a Necktie Murderer - presumably based on the Thames Nude Murderer (a.k.a. Jack the Stripper) who killed at least six prostitutes in the early 1960s
Terrence Malick's Badlands (1973), based on the spree killings and exploits of Charles Starkweather and Caril-Ann Fugate in the late 50s, starring Sissy Spacek as Holly and Martin Sheen as misfit Kit; based on the book by Michael Newton
John Carpenter's classic horror/slasher 'serial killer' masterpiece, Halloween (1978), with masked killer Michael Myers, and all its sequels
Cruising (1980), with Al Pacino as an undercover detective in pursuit of a gay-bar serial killer; it was controversial and criticized for its depiction of homosexual men as sexual deviants
The Hitcher (1986), with John Ryder (Rutger Hauer) as a traveling serial killer taunting cross-country driver Jim Halsey (C. Thomas Howell)
Cop (1987), probably the first film to actually use the term 'serial killer', with investigative cop James Woods
Michael Mann's Manhunter (1986), the first in a 'trilogy' based on Thomas Harris' Hannibal Lecter novels, with Brian Cox as Dr. Hannibal 'The Cannibal' Lecktor and William Petersen as FBI serial killer expert Will Graham
Sea of Love (1989), with Al Pacino as an alcoholic cop (in pursuit of a serial killer who murdered victims while listening to Phil Phillips' 1959 45 rpm classic) and Ellen Barkin as his sexy blonde suspect
the disturbing and graphically violent Henry: Portrait of a Serial Killer (1986) (released in 1990), based on famed, pathological convicted serial killer Henry Lee Lucas (played by Michael Rooker), who ended up on death row in Texas
the made-for-TV To Catch a Killer (1991), about Illinois serial killer John Wayne Gacy who murdered 33 teenage boys and buried their bodies beneath his house
Jonathan Demme's Best Picture, The Silence of the Lambs (1991), with cannibalistic Dr. Hannibal Lecter (Anthony Hopkins); sequeled as Ridley Scott's Hannibal (2001); the serial killer Buffalo Bill in the film was loosely based on the exploits of a remarkable trio of real-life serial killers (Ed Gein, Ted Bundy and Gary Heidnik)
Jennifer 8 (1992), with cop Andy Garcia in pursuit of a killer in N. California who specialized in killing blind women
Kalifornia (1993), with Brad Pitt as a white-trash, ex-con serial killer named Early Grayce and his girlfriend Adele Corners (Juliette Lewis)
Oliver Stone's controversial Natural Born Killers (1994), a road-trip serial killer film with the murderous duo Mickey and Mallory Knox (Woody Harrelson and Juliette Lewis)
John Waters' black comedy Serial Mom (1994), with a suburban housewife/mother Beverly Sutphin (Kathleen Turner) as a killer
Citizen X (1995), with Stephen Rea and Donald Sutherland in dogged pursuit of brutal, prolific Russian serial killer Andrei Chikatilo who murdered and ate children
Copycat (1995), featured a 'copycat' serial killer who traumatized and terrorized serial killer expert Sigourney Weaver
director David Fincher's Se7en (1995), with Morgan Freeman and Brad Pitt searching for a diabolical serial killer known as John Doe (Kevin Spacey) who staged seven ghastly murders to represent the Bible's Seven Deadly Sins (gluttony, greed, sloth, envy, wrath, pride and lust)
director Philip Noyce's The Bone Collector (1999), with Denzel Washington as a hospital-bound serial killer sleuth, and Angelina Jolie as his assistant policewoman
director/writer Spike Lee's Summer of Sam (1999), about New York City's first serial killer (David Berkowitz) in the 70s, a vicious murderer dubbed 'Son of Sam'
the sensationalistic American Psycho (2000), the screen adaptation of Brett Easton Ellis' book, with Patrick Bateman (Christian Bale) as a self-absorbed, emotionless Wall Street financier - and serial murderer; reviled Canadian serial killer Paul Bernardo (and accomplice/wife Karla Homolka, who were dubbed the Ken and Barbie killers) claimed that Ellis' novel inspired his own murder spree
Sean Penn's The Pledge (2001), with Jack Nicholson as a retired cop in relentless pursuit of a killer
Red Dragon (2002), with Anthony Hopkins reprising his role as Hannibal; the film's title was based on the title of Thomas Harris' original novel about the character
Monster (2003), with Best Actress-winning Charlize Theron as prostitute-turned-serial killer Aileen Wuornos, who was eventually executed in Florida after being convicted of six murders
Suspect Zero (2004), featured an ex-FBI agent named Benjamin O'Ryan (Ben Kingsley) obsessed with hunting down and killing serial killers on his own